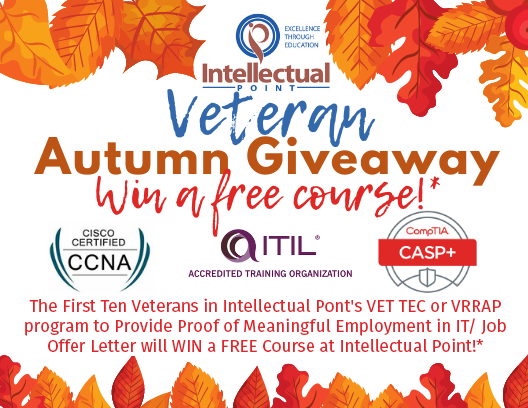 Veteran Autumn Giveaway!
The First Ten Veterans in Intellectual Pont's VET TEC or VRRAP program to Provide Proof of Meaningful Employment in IT/ Job Offer Letter will WIN a FREE Course at Intellectual Point!*
The course options for this deal: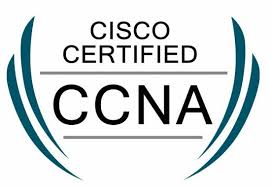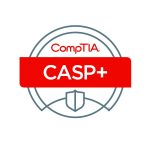 Email info@intellectualpoint.com with the subject Veteran Autumn Giveaway with proof or your Job Offer Letter.
*This offer is for an October 9th employment start day and will expire after December 31st. This can't be applied to any job offer before October 9, 2021. Job start date for October 9 and after only. Any previously submitted job offers will not count. Must fill out all forms and submit them in order to receive this great deal. You must have completed the VET TEC or VRRAP program with Intellectual Point.
Retail Value: $2,500
The customer must speak to a staff member at 571-577-7890 or 703-554-3827 and verify that the course they want is eligible for this Veteran Autumn Giveaway promotion. Lack of doing so will result in no promotion at all. The offer applies only to CCNA, ITIL, or CompTIA CASP+. This deal can't be applied to any offer letter before October 9, 2021. Courses/Classes eligible for this promotion must be confirmed by a representative at Intellectual Point. All purchases are final at the time of registration. Any changes that occur following the original registration may be subject to an additional fee. This purchase may not be combined with other offers or cannot be stacked with any other deals.