Intellectual Point Education
Intellectual Point emphasizes a hands-on, result-oriented, learning-by-doing approach by designing training programs that offer people the knowledge, plus the skills and practices they need to add value to organizations and advance in their careers. Browse by topic, certification, vendor or job title to see where your career could be elevated.
Course

Vendor

The Splunk Core Certified User (Big Data) training is designed for beginner to intermediate-level splunk® users.

Splunk

AWS Certified Cloud Practitioner certification course is intended for individuals who wants to gain an overall understanding of AWS Cloud platform.

Amazon

Achieving the Amazon Web Services (AWS) Security – Specialty certification enables tenured cloud security professionals to demonstrate their ability to secure the AWS cloud.

Amazon

The AWS Certified Solutions Architect – Associate level course is intended for individuals with experience in designing distributed applications and systems on the AWS platform.

Amazon

This 1-day workshop will give you 4 hours of study time to review the most important topics followed by 4 hours of hands-on practice.

Amazon

The AWS –Professional level is an advanced course aimed at individuals who have two or more years of hands-on experience designing and deploying cloud architecture on AWS.

Amazon

Do you want to start a career in Artificial Intelligence and Machine Learning, but don't know where to begin?

Intellectual Point

This Python course provides hands-on experience using Python to develop custom scripts, Frameworks, and automation tasks.

Intellectual Point

Blockchain Institute

CCAK is the first-ever, technical, vendor-neutral credential for cloud auditing. This certificate fills a gap in the industry for competent technical professionals who can help organizations mitigate

ISACA

EC Council

This course is designed for the information security practitioner who champions system security in line with an organization's mission and risk tolerance while meeting legal and regulatory requirements.

ISC2

Blockchain technology is changing how business is executed. This course provides a general overview of Blockchain technology and is specifically designed to answer the Learning Objectives questions.

EC Council

This course is designed for programmers and developers who want to take a comprehensive deep dive in writing smart contracts and building applications that interact with them.

Blockchain Institute

This is a Hands-On Training, and Certification Course specifically tailored for Industry Professionals and Developers interested in implementing emerging technologies in the Data-Driven Markets and Digitized Economies.

EC Council

CCISO will provide your employers with the assurance that as a CCISO executive leader, you possess the proven knowledge and experience to plan and oversee Information Security

EC Council

Look for vulnerabilities in target systems and use the same knowledge and tools as a malicious hacker to assess the security posture of a target system(s).

EC Council

(ISC)2 CCSP credential denotes professionals with deep-seated knowledge and competency derived from hands-on experience with cyber, information, software, and cloud computing infrastructure security.

ISC2

The C|CT certification provides total foundational cybersecurity domain coverage with key concepts in each domain combined with practical hands-on labs and critical thinking challenges producing world-class cyber

EC Council

CDPSE is focused on validating the technical skills and knowledge it takes to assess, build and implement comprehensive privacy solutions.

ISACA

Look for vulnerabilities in target systems and use the same knowledge and tools as a malicious hacker to assess the security posture of a target system(s).

EC Council

CFR is vendor-neutral and reviews and validates skills for before, during, and after an attack – not just one phase like existing certifications on today's market.

Logical Operations

CRISC prepares and enables IT professionals for the unique challenges of IT and enterprise risk management and positions them to become strategic partners to the enterprise.

ISACA

The CIPM certification is comprised of two domains: Privacy Program Governance (I) and Privacy Program Operational Life Cycle (II).

IAPP

CIPP helps organizations around the world bolster compliance and risk mitigation practices, and arms practitioners with the insight to add value to their businesses.

IAPP

The CIPT shows that you know how to manage and build privacy requirements and controls into technology.

IAPP

CISM is developed specifically for experienced information security managers and those who have information security management responsibilities.

ISACA

CISSP is a comprehensive review course that assumes the student has a basic understanding of networks and focuses exclusively on the eight domains of knowledge.

ISC2

CISA ensures that enterprises can take comfort knowing that CISA certified professionals have the required knowledge, skills and experience to do the job.

ISACA

Certified Network Defender (CND) is a vendor-neutral, hands-on, instructor-led comprehensive network security certification training program.

EC Council

EC Council

The CSM® certification is one of the most popular agile methodologies to date, with tools and techniques applicable to more than just software development projects.

Scrum Alliance

CSPO professionals have been taught the Scrum terminology, practices, and principles that enable them to fulfill the role of Product Owner on a Scrum team.

Scrum Alliance

CSSLP validates that software professionals have the expertise to incorporate security practices from software design and implementation to testing and deployment.

ISC2

Certified Threat Intelligence Analyst (C|TIA) t is a comprehensive, specialist-level program that teaches a structured approach for building effective threat intelligence.

EC Council

The DevNet Associate certification validates the skills of software developers, DevOps engineers, automation specialists, and other software professionals.

Cisco

Achieving CCNA® certification is the first step in preparing for a career in IT technologies.

Cisco

We designed the new CCNP Enterprise certification to help you prove your skills in the ever-changing landscape of enterprise network technologies.

Cisco

Achieving the Cisco Certified CyberOps Associate certification is a great start to your career in cybersecurity operations.

Cisco

Prove your advanced skills as a senior analyst, in a security operation center (SOC) and incident response roles, cloud security, and other active defense security roles.

Cisco

With the CompTIA A+, you will be ready for a job role such as:

IT Support Specialist
Helpdesk Technician
Field Technician
Tier I Support Specialist
Desktop Support Specialist
Associate Network Engineer
Systems Support Technician
Junior Systems Administrator

CompTIA

The CompTIA Advanced Security Practitioner (CASP+) certification designates IT professionals with advanced-level security skills and knowledge.

CompTIA

CompTIA Cloud covers the main cloud computing principles and concepts, what cloud computing means from a business and technical perspective and the cloud.

CompTIA

CySA+ is a vendor-neutral IT professional certification that validates knowledge and skills required to configure and use threat detection tools, perform data analysis, and more.

CompTIA

CompTIA Data+ is the only entry-level, vendor-neutral, hands-on analytics certification on the market. It proves a candidate's ability to not only analyze and report on complex datasets,

CompTIA

CompTIA ITF+ helps professionals to decide if a career in IT is right for them or to develop a broader understanding of IT.

CompTIA

Linux is an essential credential for individuals working in IT, especially those on the path of a Web and software development career.

CompTIA

CompTIA Network+ covers important knowledge and skills necessary to manage, maintain, troubleshoot, install, operate and configure basic network infrastructure, and more.

CompTIA

PenTest+ is for intermediate level cybersecurity professionals who are tasked with hands-on penetration testing to identify, exploit, report, and manage vulnerabilities on a network.

CompTIA

The CompTIA Security certification designates knowledgeable professionals in the field of security, one of the fastest-growing fields in IT.

CompTIA

Cyber Security professionals who acquire a firm grasp on the principles of digital forensics can become invaluable members of Incident Handling and Incident response teams.

EC Council

It will help you become proficient in foundational knowledge, skills, and abilities across areas of cybersecurity and cyber risk.

Intellectual Point

This course will cover the essential concepts and tools that move us towards the integrated value delivery that exemplifies DevOps.

Intellectual Point

Certified analysts are experts at using Kibana for both data visualization and analysis.

Elastic

The Elastic Certification Program was created to recognize individuals who have demonstrated a high level of knowledge, competence, and expertise with Elasticsearch.

Elastic

This course will cover the 4 topics (The Territory, The Money, The Plan, The Company) and at the end, you will get a Federal Sales Certificate.

Intellectual Point
Sanctum Federal

This cross-discipline, hands-on training course will walk participants through Android application testing and APK reversing basics.

Intellectual Point

The purpose of ITIL®  is to provide organizations with comprehensive guidance for the management of information technology in the modern service economy.

PeopleCert

Learn technical tasks: deploy and configure infrastructure; implement workloads and security; create and deploy apps; implement authentication and secure data; and develop for the cloud and Azure

Microsoft

This certification helps you to understand cloud concepts, core Azure Services, Azure pricing and support, and the fundamentals of cloud security, privacy, compliance, and trust.

Microsoft

Learn how to determine workload requirements, design for identity and security, architect data platform and cloud solutions, create continuity and infrastructure strategies, and more.

Microsoft

MOS certification is for those looking to demonstrate proficiency in one or more Office programs.

Microsoft

Microsoft Windows Automation with Red Hat Ansible (DO417) is designed for Windows Server professionals without previous Ansible® experience.

RedHat

NVIDIA Certified Associate – AI in the Data Center an entry-level certification that validates foundational concepts of adopting artificial intelligence computing by NVIDIA in a data center

NVIDIA

Globally recognized and demanded, the PMP® & CAPM® demonstrates that you have the experience, education, and competency to lead and direct projects.

PMI

Automation with Ansible® (DO407) is designed for Linux system administrators and developers who need to automate provisioning, configuration, application deployment, and orchestration.

RedHat

Red Hat® System Administration® I (RH124) is designed for IT professionals without previous Linux administration experience.

RedHat

Red Hat® System Administration® II (RH134) focuses on the key tasks needed to become a full-time Linux® administrator (must have Completed RH124).

RedHat

Red Hat Linux Automation with Ansible (RH294) teaches the skills needed to manage large numbers of systems and applications efficiently and consistently.

RedHat

This Workshop will help be excited to apply new ideas with greater confidence in taking the next steps toward preparing a resume that engages reviewers and leads

Intellectual Point

This certification demonstrates an individual's expertise in drill-downs, advanced behaviors, and visualizations, planning, creating, and packaging apps, and REST endpoints.

Splunk

This certification demonstrates an individual's foundational competence of Splunk's core software.

Splunk

This course teaches you how to search and navigate in Splunk® to create reports and dashboards, both using Splunk's searching and reporting commands and using the product's interactive

Splunk

This certification demonstrates an individual's ability to deploy, manage, and troubleshoot complex Splunk Enterprise environments.

Splunk

This hands-on training will walk attendees through leveraging the open source Elastic Stack to analyze logs to proactively identify malicious activity.

Intellectual Point

This Certification is targeted to assess a deeper level of knowledge and skills for designing and independently developing complex RPA solutions in the Robotic Enterprise Framework.

UiPath

UiRPA helps build and assess your knowledge and skills towards your journey to become Advanced RPA Developers, Solution Architects, or RPA Architects.

UiPath

The RPA Business Analyst learning plan supports business analysts in expanding their skillset with the RPA business analysis specific competencies, applied to processes for enterprise automation.

UiPath

UiPath RPA Citizen Developer Foundation is a new solution to change the way work is done with the power of automation. It will help bridge the gap

UiPath

VMware

VMware

VMware

VMware

VMware

This training course will utilize hands-on exercises with Burp Suite and OWASP Juice Shop to teach web application penetration testing (WAPT) fundamentals.

Intellectual Point
Sign up for latest news, resources and promotions !
INTELLECTUAL POINT PRICE MATCH GUARANTEE
Intellectual Point will not only match but beat any competitor's price quote on qualifying training courses for both individual training seats and private group training events.
Contact a Career Success Coach to see if your quote qualifies – call 703-554-3827 or submit the form below:
IP PRICE MATCH GUARANTEE TERMS & CONDITIONS
In order to qualify for Price Match Guarantee, Intellectual Point will only accept official competitors' price quotes on company letterhead and issued no more than 60 days prior to the date it is sent to an Intellectual Point Career Success Coach. 

The two trainings being compared need to be apples to apples comparison. Training course and purchase inclusions must be similar with regards to the materials provided, exam vouchers included, number of days of training, delivery method, etc this must be confirmed by IP Career Success Coach. 

Any transactions either fully or partially covered by Microsoft SATVs, Cisco Learning Credits, IP Training Vouchers or through similar training credit or voucher programs are excluded.

Classes such as CSM and reseller offerings are not eligible for this promotion.

Classes on the Government's GSA schedule are excluded for individuals who normally do not qualify for the GSA discount and are purchasing individual training seats.

This offer is valid only to U.S. residents and courses must be taken within the U.S. within the allocated timeframe. This offer is not applicable to past training sales. 

This offer cannot be combined with any other IP quotes, bundle discounts, offers, bookings or registrations; and this offer may be changed or canceled by IP at any time.

In case where IP cancels a course in which an eligible participant is enrolled, IP reserves the right to move the candidate into the same course at the same training location at a future date, or other course/location if a mutual agreement with the participant is reached, within 6 months of the original class date.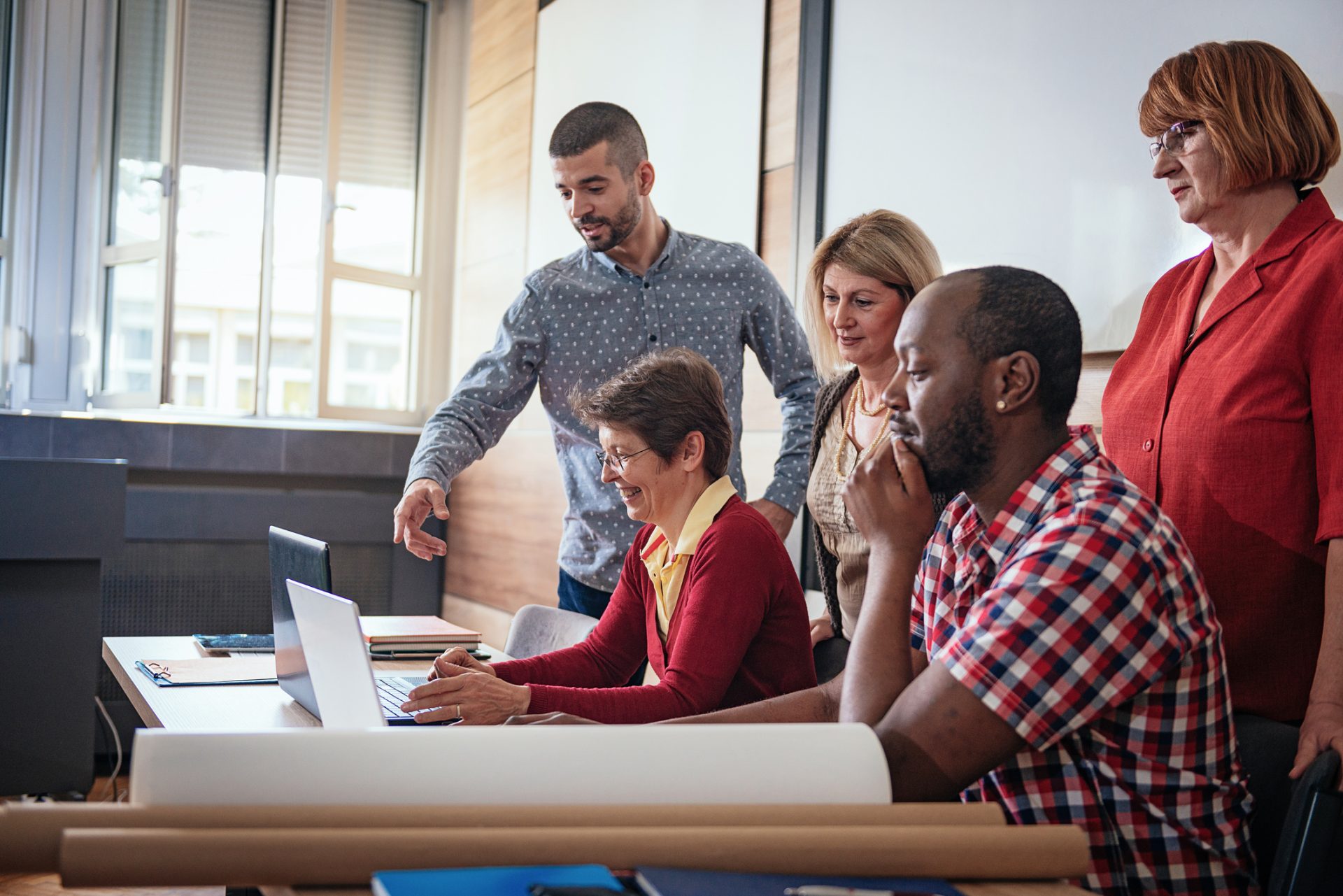 Private Team Training
Let us bring our custom curriculum and instructors to you.  If you're considering enrolling 3 or more people from your group or organization this may be the perfect fit.  For details, call 703-554-3827.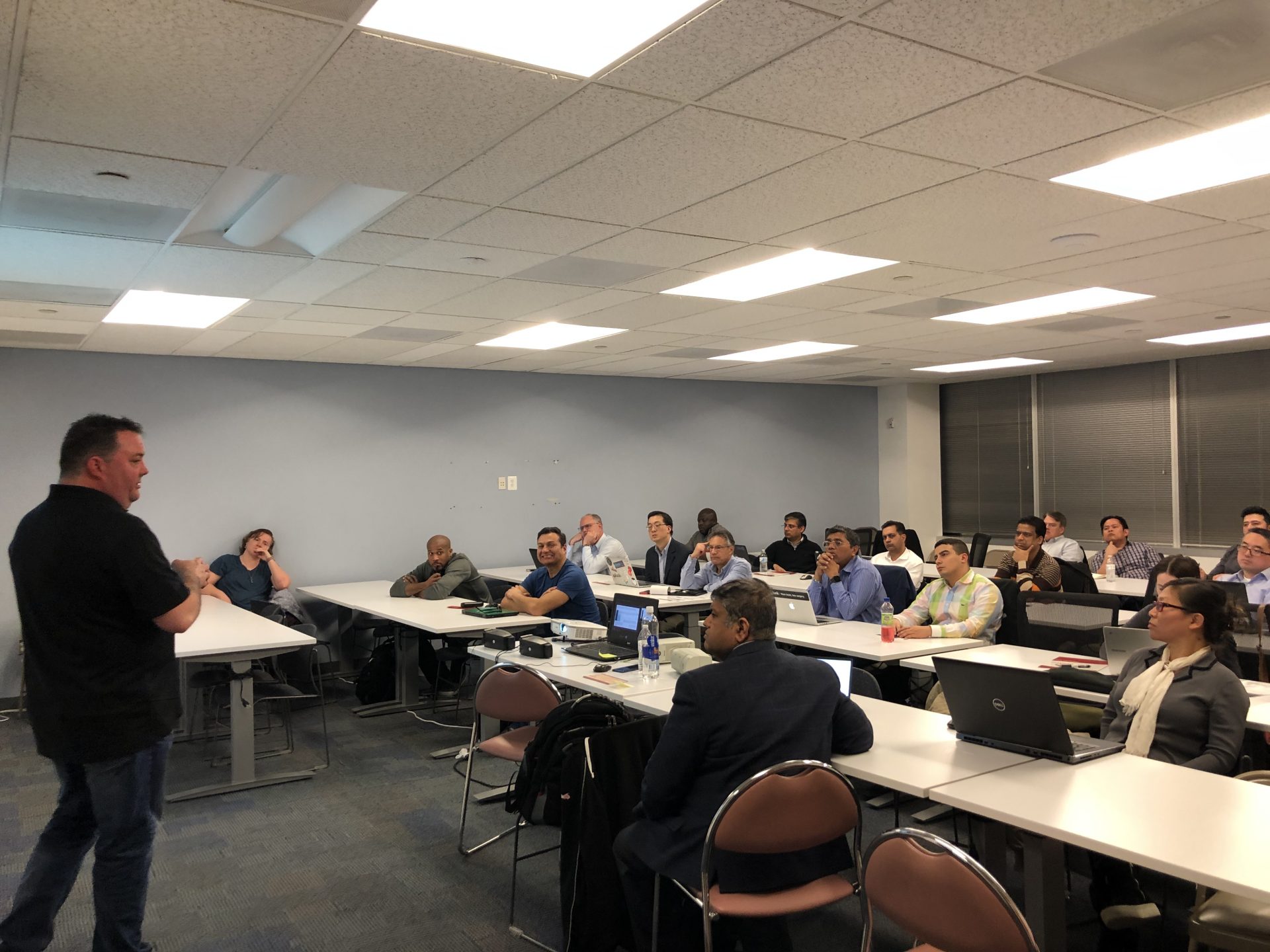 Intellectual Point Education
Intellectual Point emphasizes a hands-on, results-oriented, learning-by-doing approach by designing training programs that offer people the knowledge, plus the skills and practices they need to add value to organizations and advance in their careers. Browse by topic, certification, vendor or job title to learn more.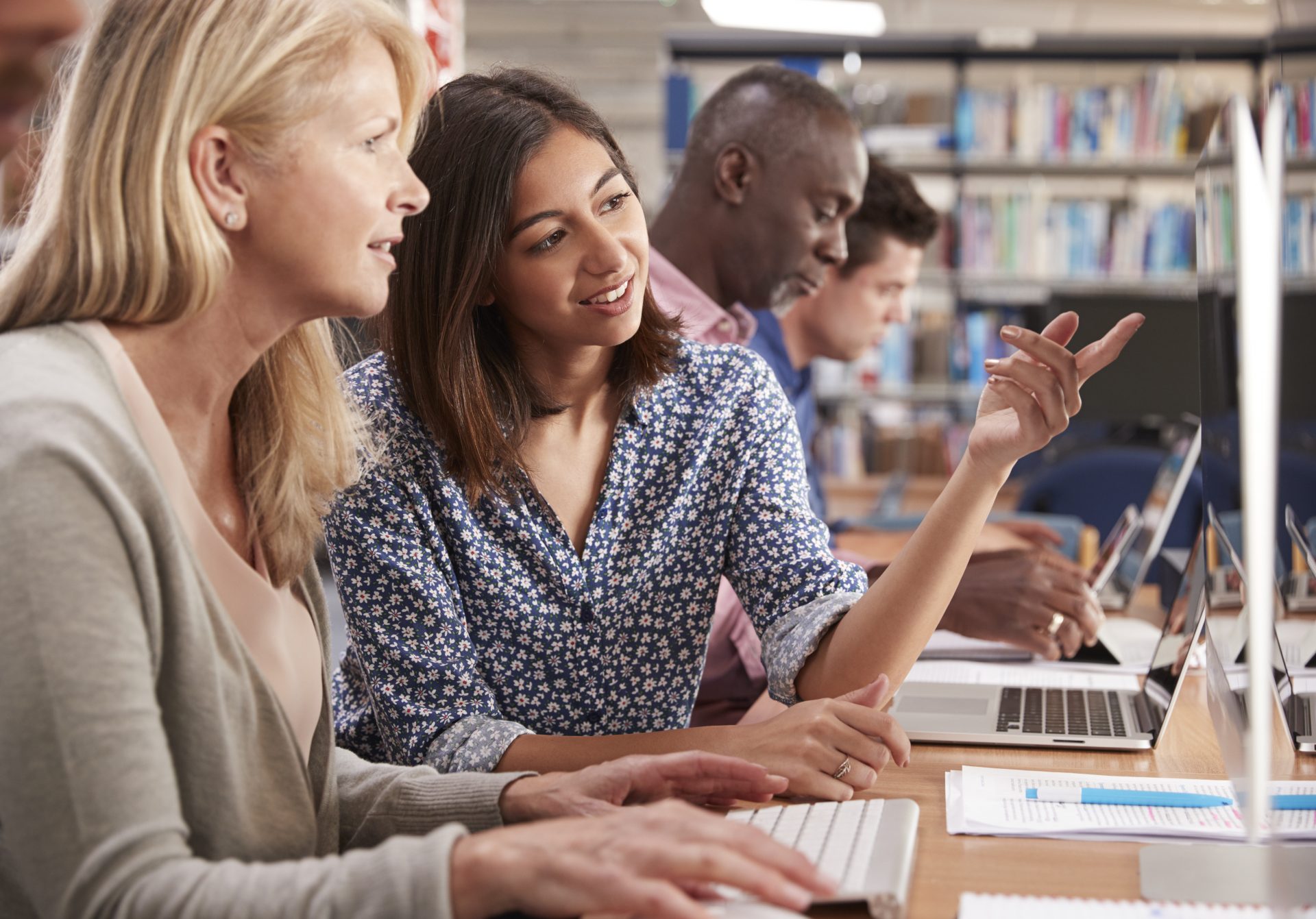 Did not find the course you want?
We have so many certifications and opportunities that it might be hard to figure out what is best for you. We are here to jump on a call or meet with you in person to help you pick the best course for your career.
or email us at info@intellectualpoint.com.
Training and Testing Partners