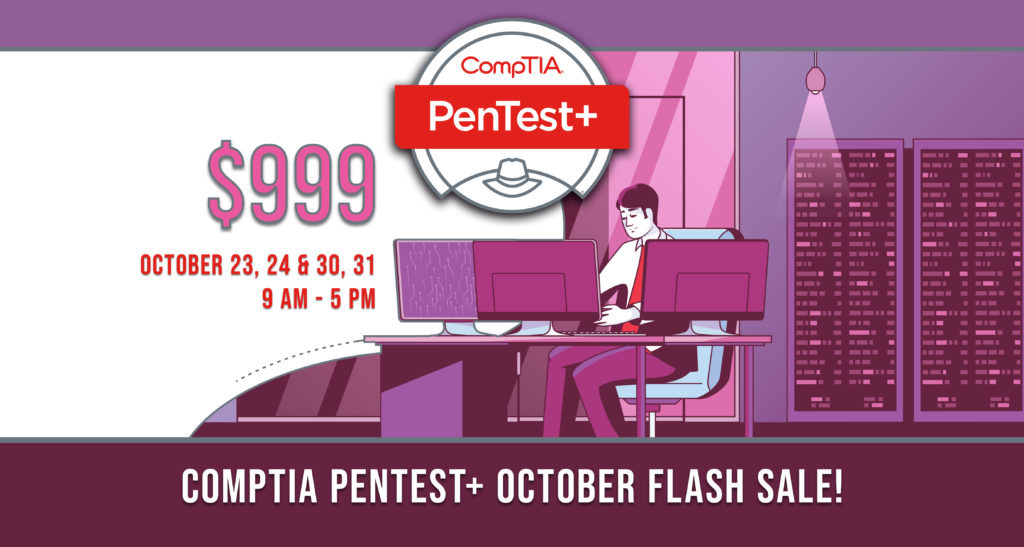 October CompTIA PenTest+ Flash Sale!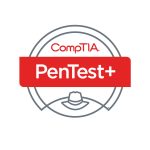 SIGN UP FOR THE CompTIA PenTest+ CLASS THAT STARTS ON October 23 AND SAVE $1,200!
$2,199  only $999
THIS DEAL IS ONLY FOR THESE DATES: OCTOBER 23, 24 & 30, 31 (9 AM – 5 PM)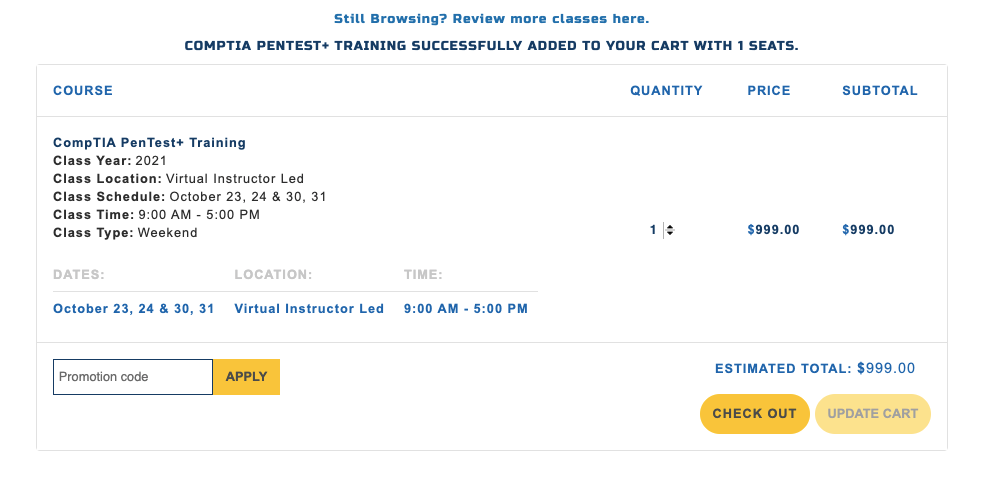 No Promo Code Needed!
CompTIA PenTest is a certification for cybersecurity professionals who are tasked with identifying, exploiting, reporting, and managing vulnerabilities on a network.
PenTest assesses the most up-to-date penetration testing, and vulnerability assessment and management skills necessary to determine the resiliency of the network against attacks. Successful candidates will also have the skills required to customize assessment frameworks to effectively collaborate on, report findings, and communicate recommended strategies to improve the overall state of IT security.
LEARN MORE ABOUT CompTIA PenTest+
Top Reasons to Get CompTIA PenTest Certified
CALL US AT 571-577-7890 OR 703-554-3827 AND ASK ABOUT THE "October CompTIA PenTeset+ Flash Sale" DEAL TO TAKE ADVANTAGE OF THIS OPPORTUNITY!
---
The customer must speak to a staff member at 571-577-7890 or 703-554-3827 and verify that the course they want is eligible for this October CompTIA PenTest+ Flash Sale promotion. Lack of doing so will result in no promotion at all. The offer applies only to the October 23, 24 & 30, 31 session. CompTIA PenTest+ Flash Sale and does not apply to test vouchers. Courses/Classes eligible for this promotion must be confirmed by a representative at Intellectual Point. All purchases are final at the time of registration. Any changes that occur following the original registration may be subject to an additional fee. Payment cannot be applied retroactively to this date range. And this purchase may not be combined with other offers or cannot be stacked with any other deals.