Learning Objectives

Cloud Fundamentals

Blockchain Fundamentals

IoT Fundamentals

Artificial Intelligence Fundamentals
Session 1:
Session 2:
Session 3:
Session 4:
Artificial Intelligence Fundamentals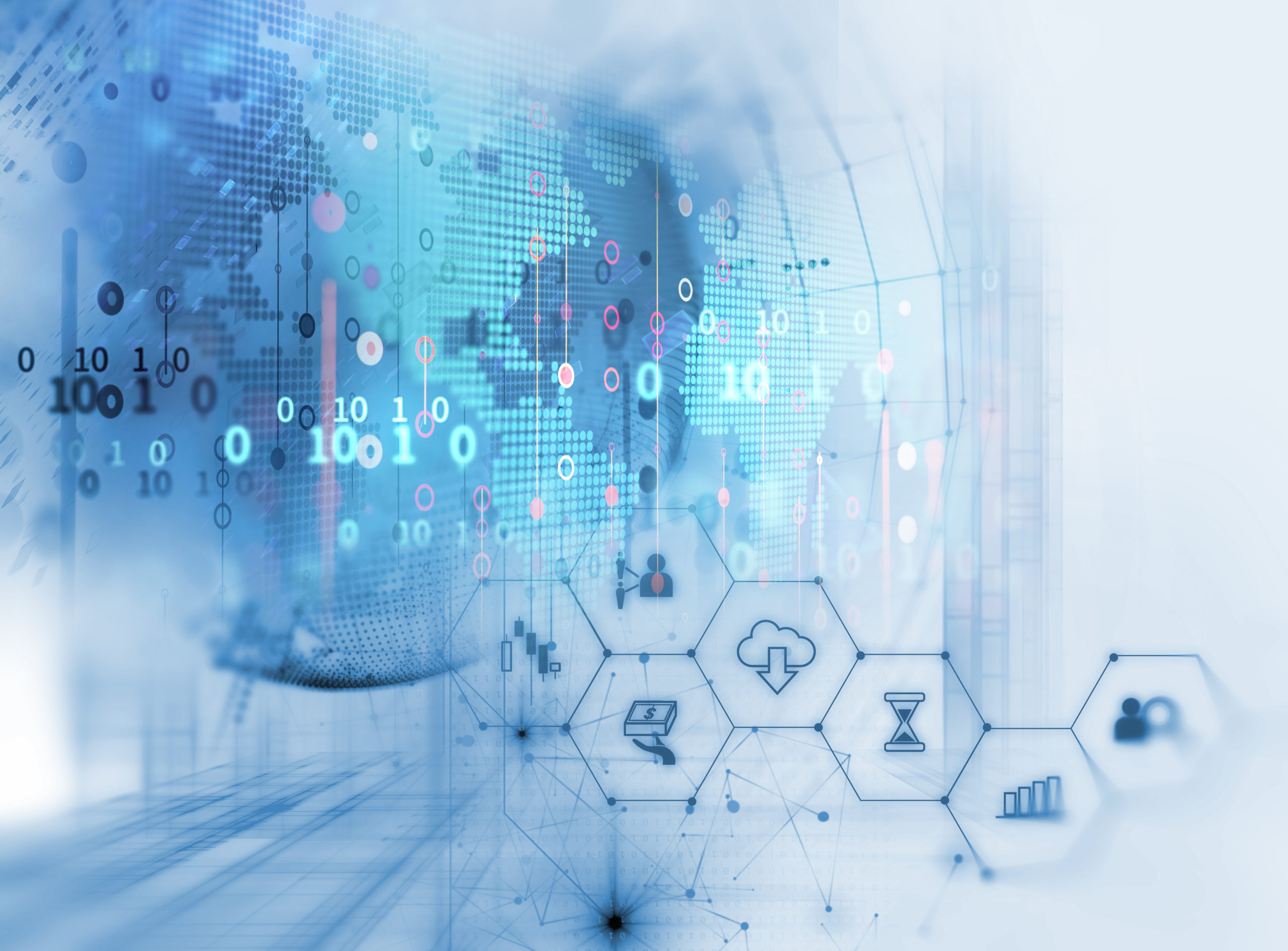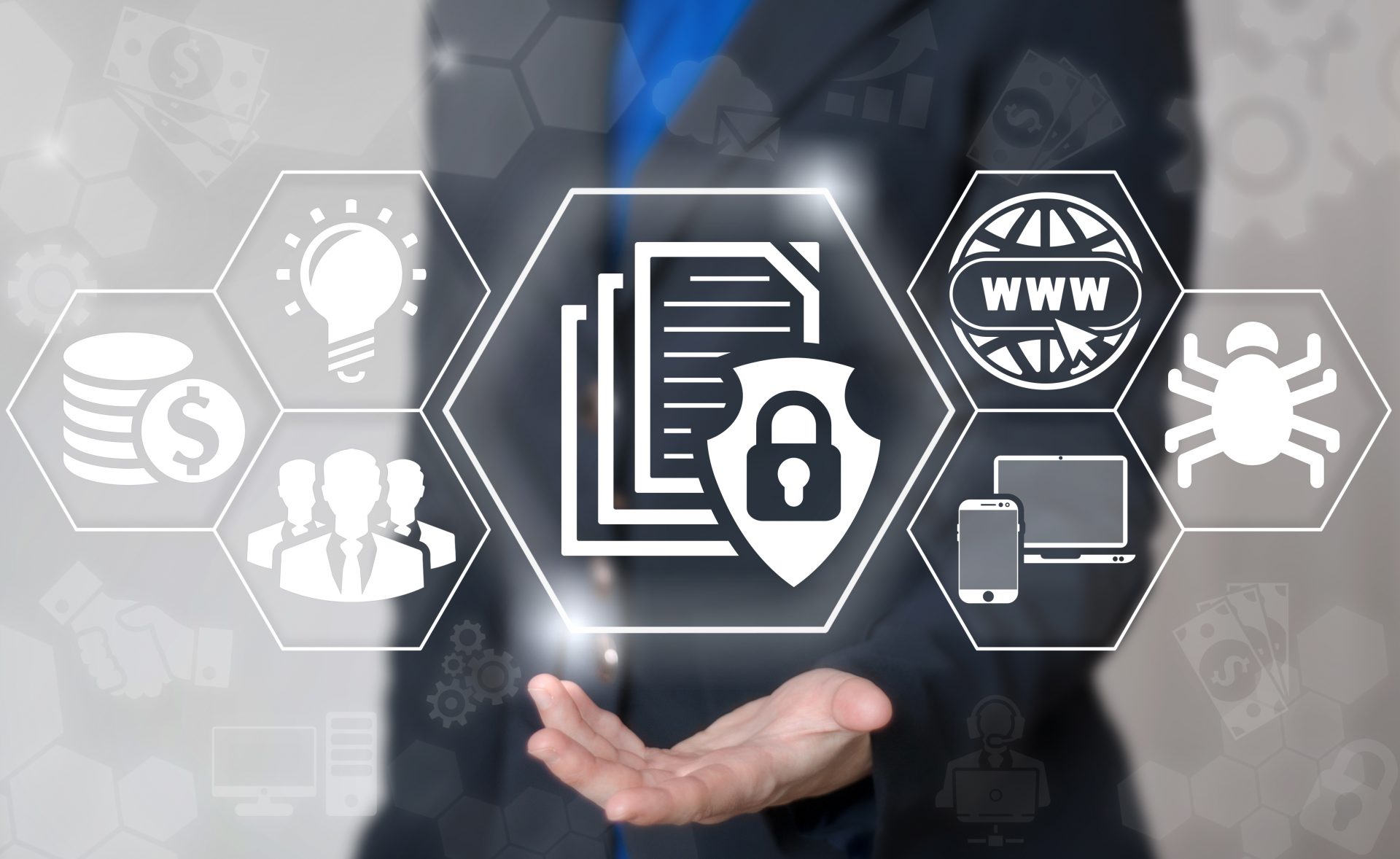 Earning the CET certification requires no additional work experience—you just have to pass each of the four certificate exams, then submit a completed application form and processing fee. Once certified, CET certification-holders are required to maintain the certification on an annual basis by earning and reporting CPE credit hours and paying an annual maintenance fee.
The certificate exams are made up of 50 multiple choice and 5 performance based questions which must be completed in 2 hours.
ISACA's CET affirms you have what it takes to apply in-demand emerging tech expertise to your current or future role in IT audit, risk, security, cybersecurity, governance, privacy or business growth. CET hands-on performance learning techniques build and reinforces vital practical skills required to leverage emerging technology in your daily job. As the next best thing to real-world experience, CET validates that you're ready to advise, assess and implement today's leading-edge emerging technologies and deliver their rewards to your enterprise or clients.
Advance at your own pace with four individual certificates that are each valuable on their own. Stacked together, you earn a certification that validates the depth and breadth of your knowledge, skills and professionalism.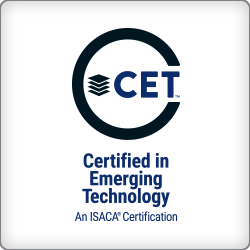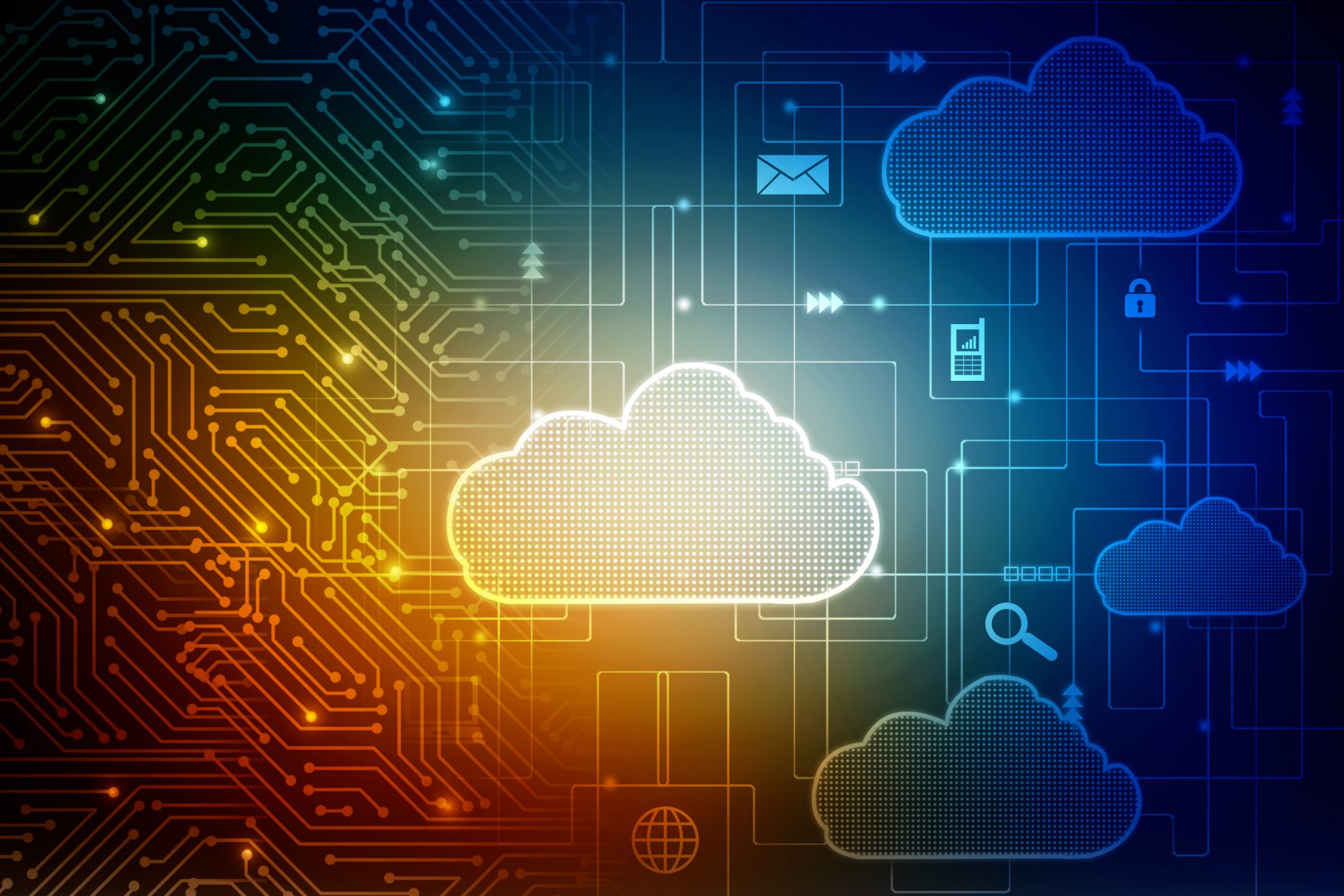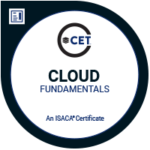 Cloud Fundamentals – Elevate your understanding of basic cloud computing principles and concepts including cloud governance and service supporters, and develop and affirm your abilities to use open-source cloud technologies.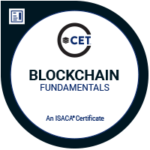 Blockchain Fundamentals – Build and validate your knowledge of basic Blockchain concepts, usage and considerations, and be able to demonstrate your abilities in essential technologies needed to leverage blockchain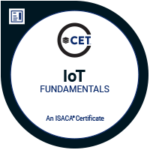 IoT Fundamentals – Advance and prove your knowledge of basic IoT concepts, principles, and enabling technologies and your ability to use IoT operating systems and applications.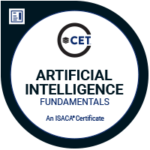 Artificial Intelligence Fundamentals – Build your AI IQ and prove your understanding of its concepts, principles, and implementations together with your ability to use fundamental software and algorithms to explore AI possibilities.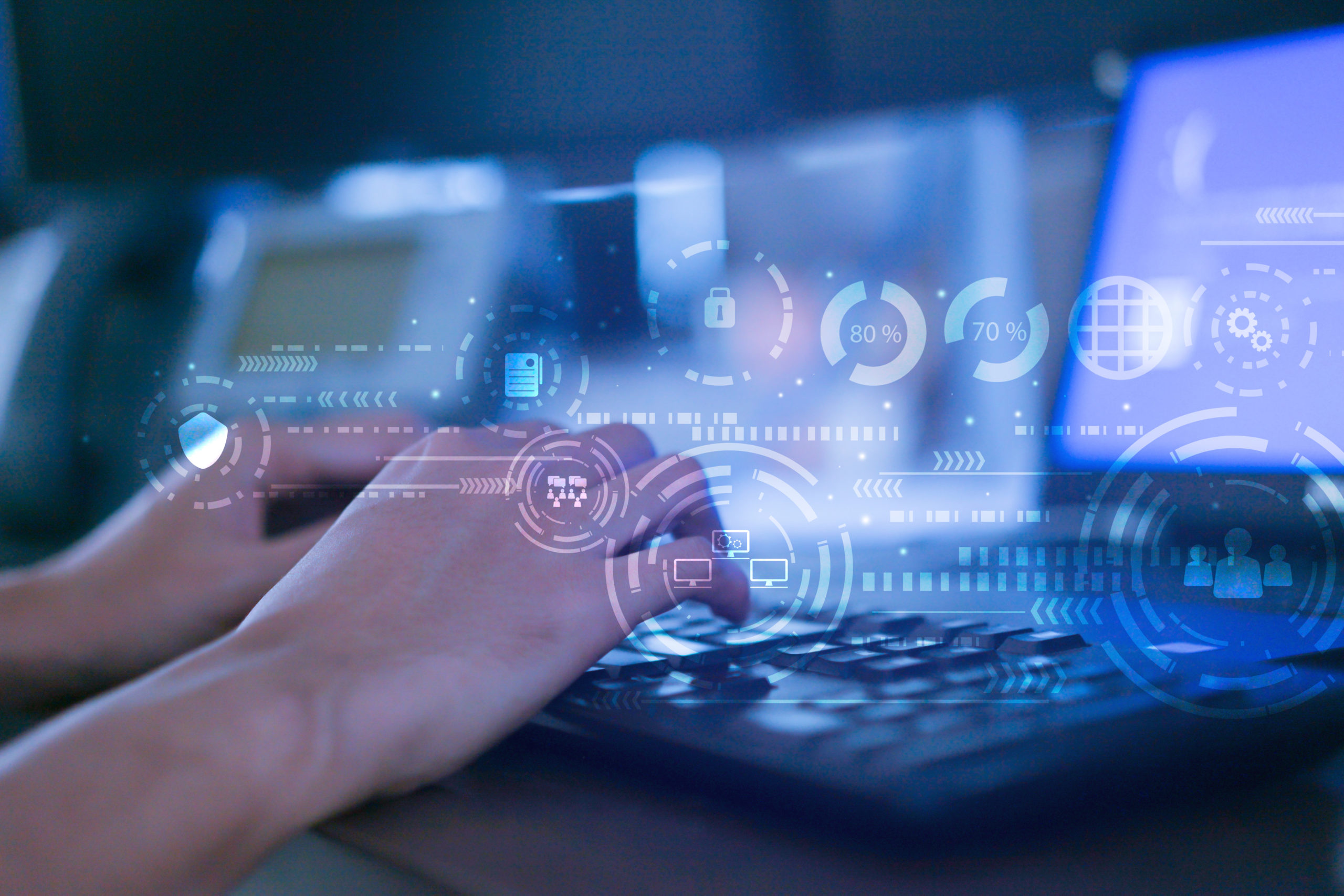 Register For Class
No courses available at this time
Private Team Training
Enrolling at least 3 people in this course? Consider bringing this (or any course that can be custom designed) to your preferred location as a private team training
For details, call 703-554-3827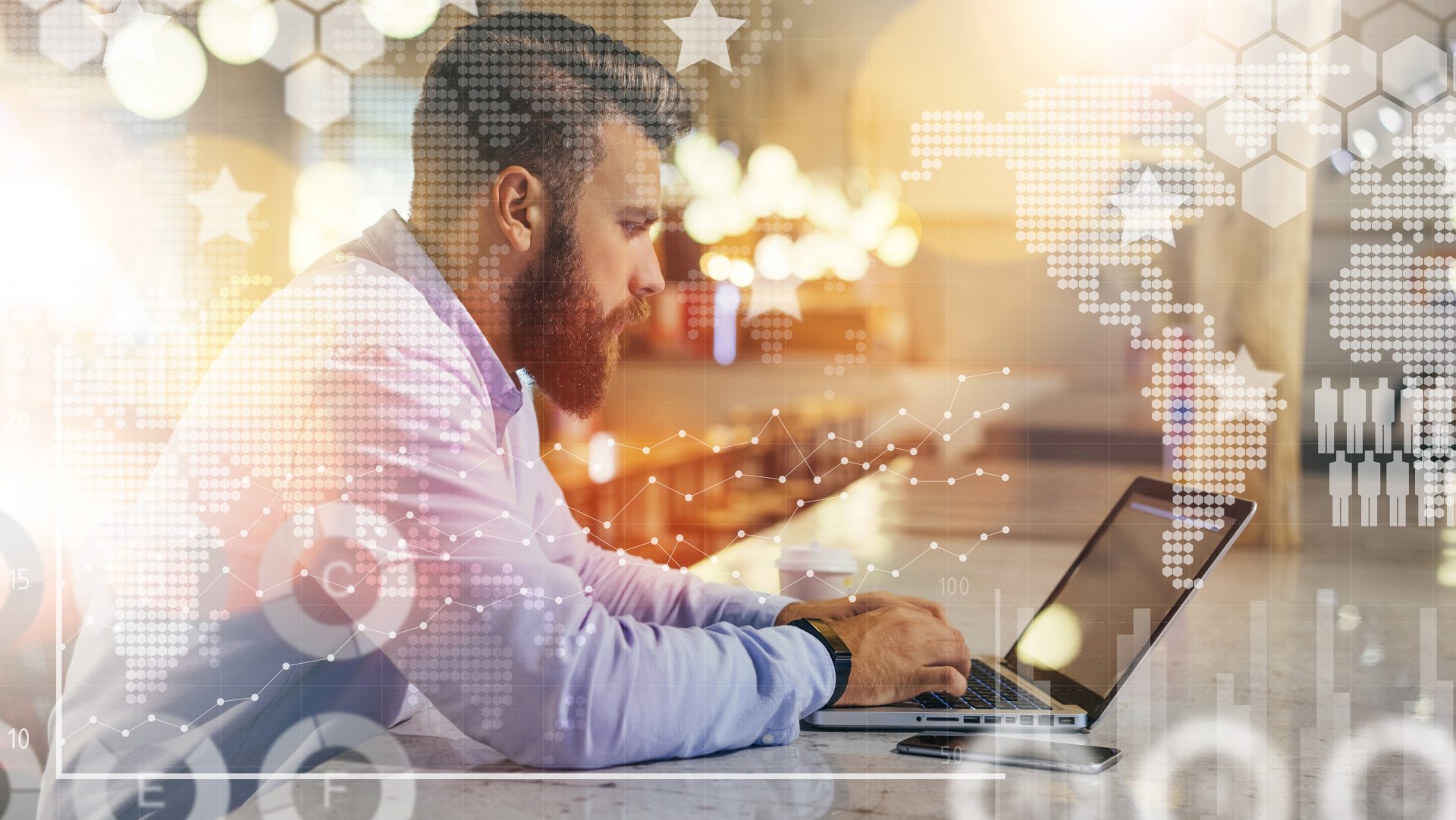 Come Learn With Intellectual Point
A Certified in Emerging Technology (CET) Course at Intellectual Point Includes:
Live instructor-led training in modern classrooms

Thorough review of Cloud Fundamentals, Blockchain Fundamentals, IoT Fundamentals, and Artificial Intelligence Fundamentals

Hands-on labs with computer hardware and software

100% latest material & and all practice questions

Confidence building hands-on training

Authorized Pearson VUE testing at same location to help you complete your exam*

Study material, notes, videos and practice questions included in course price
happy clients
What Our Customers Say - Based on over 600+ Reviews!
Training and Testing Partners