What is your Cyber Security Career Path?
At Intellectual Point, we are here to help you find the best career path for your future. There are many paths to take and each one brings different opportunities.

In order to get started, you need to build your Core Skills.

The recommended certifications are CompTIA A+, CompTIA Security+, CompTIA Network+, CompTIA Cloud+, ITIL, and AI & Blockchain Fundamentals
Top Skills Required in Addition to the Certifications:
Problem-Solving Skills
Technical Aptitude
Knowledge of Security Across Various Platforms
Attention to Detail
Communication Skills
Fundamental Computer Forensics Skills
A Desire to Learn
An Understanding of Hacking
Top Entry-Level Cyber Security Jobs
Security Analyst/Manager
Security Specialist
Incident Responder
Cryptographer
Security Architect
Security Auditor
Forensic Expert
Penetration Tester
Security Engineer
Source Code Auditor
---

Next, it is good to get Hands-On Cyber Security Skills.
There are many different pathways to select for this but it is good to have a solid knowledge of Cyber Security Skills to start with.

The recommended certifications are CEH, CHFI, CPENT, Splunk, Splunk Core Certified Power User, CompTIA CASP+, CompTIA CySA+, CompTIA PenTest+, Elastic Certified Engineer, UiPath Associate, UiPath Citizen, UiPath Advanced.
It is good to get hands-on experience and keep up with your skills in the cyber security landscape. Being able to practice in a simulated environment is a great way to make sure you understand how to apply your skills. Here are some great resources to start with.
CertMaster Labs gives you practice with critical hands-on skills in a real virtual environment. Now when you purchase an eLearning Bundle from the CompTIA Store, CompTIA CertMaster Learn and CertMaster Labs are integrated to provide a seamless experience of both learning and hands-on practice.
Hack the Box gives you the capability to compete against other cybersecurity teams from across the world, letting you learn from international practitioners.
The Cybersecurity and Infrastructure Security Agency is an in-depth resource for practicing cybersecurity which also provides great content on trending topics.
NICCS offers a Cybercareer Pathways Tool, where you can pick different job roles and see how they overlap with other job roles. Each job role explains what it is, what tasks you'd be doing, and what type of knowledge is needed.
Trend Micro focuses on the business aspect of cybersecurity and is an interactive tool. This resource goes beyond the technical aspects and helps cybersecurity pros learn how to make decisions.
Juice Shop is a web app you can take apart and learn from as you disassemble.
Try Hack Me is a learning tool for trying out different environments.
bwapp is a web app that's completely filled with bugs. It allows you to actually test and work with different bugs in a simulated environment.
Top Cyber Security Jobs
Cybersecurity Analyst
Cybersecurity Consultant
Cyber Security Manager / Administrator
Software Developer / Engineer
Systems Engineer
Network Engineer / Architect
Vulnerability Analyst / Penetration Tester
Cyber Security Specialist / Technician
Incident Analyst / Responder
---
Now you can figure out which specialized pathway you want to follow.

Networking & Programming Skills Pathway

The recommended certifications are CCNA, CCNP, DevOps, Python, CompTIA Linux+, and Red Hat.
Computer networking is a key element in every business. It is what connects devices and allows an organization to communicate. Are you ready to break into Networking? It is essential to learn the components of a network and how they work together.
There are several essential components in a network:
Switches
Access Points
Servers
Clients
IP Addresses
Routers and Firewalls
Network Jobs
Network specialist
Network technician
Network administrator
Network analyst
Network manager
Network engineer
Network solutions architect
---

Cyber Security Management & Privacy Skills

The recommended certifications are CISSP, CISM, CISA, CRISC, CAP/RMF, CSM, PMP, CCISO, and CSPO.
Top skills for Information Security Manager Skills:
Security tools expertise
Security analysis
Project management
Incident response
Automation/devops
Data science and data analytics
Scripting
Soft skills
Post-mortem deep forensics
Passion
Information Security Manager Jobs
Cyber security analyst
Network security manager
Penetration tester
Cyber security consultant
System analyst
Incident manager
CyberOps manager
---

Cloud Computing Skills

The recommended certifications are AWS Cloud Practitioner, AWS Solutions Architect Associate, AWS SysOps Administrator Associate, AWS Solutions Architect Professional, AWS Security Specialty, Azure Fundamentals, Azure Solutions Architect, and CCSP.
The skills needed to manage cloud computing services fall into two buckets: The fundamentals that are an important part of everyday work and the more advanced skills that are part of larger IT projects and IT management.
Programming
Platform Expertise
Selecting the Right Services
Managing an Integrated Environment
Maintaining Databases
Managing a Network
Securing the Cloud Environment
Adapting to new Roles and Technologies
Migrating Data
Automating Key Tasks
Designing Distributed Systems
Managing Change
Estimating Cost and Workload
Measuring and Analyzing
Communicating
Cloud Computing Jobs
Cloud Solution Architect
Cloud Developer Engineer/ Cloud Software Engineer
Cloud DevOps Engineer
Cloud System Engineer/ Administrator
Cloud SysOps Administrator
Cloud Product Manager
Cloud Consultant
---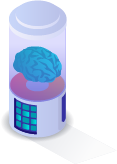 Artificial Intelligence / Machine Learning / Blockchain Skills

The recommended certifications are UiPath Associate, UiPath Citizen, UiPath Advanced, AI/ML, Certified Blockchain Business Foundations (CBBF), Certified Blockchain Developer – Ethereum (CBDE), CBP
Benefits of AI/ML and Blockchain:
Enhancing security
Managing the data market
Optimizing energy consumption
Automation in Manufacturing
Food and Logistics
Energy and utilities
AI / ML / Blockchain Jobs
Blockchain developer
Machine learning engineer
Application sales executives
Machine learning specialist
Professional medical representative
Data science specialist
Assurance staff
Sales Development Representative
Machine learning researcher
Data science manager
Senior engineer blockchain
Python engineer for blockchain platform
Senior data scientist/machine learning engineer
---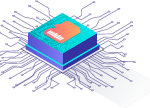 Come learn with us! See our calendar and get started today!