Learning Objectives

Mobile Devices and Networking
Virtualization and Cloud Computing

Hardware and Network Troubleshooting
Operating Systems and Software Troubleshooting

Security
Operational Procedures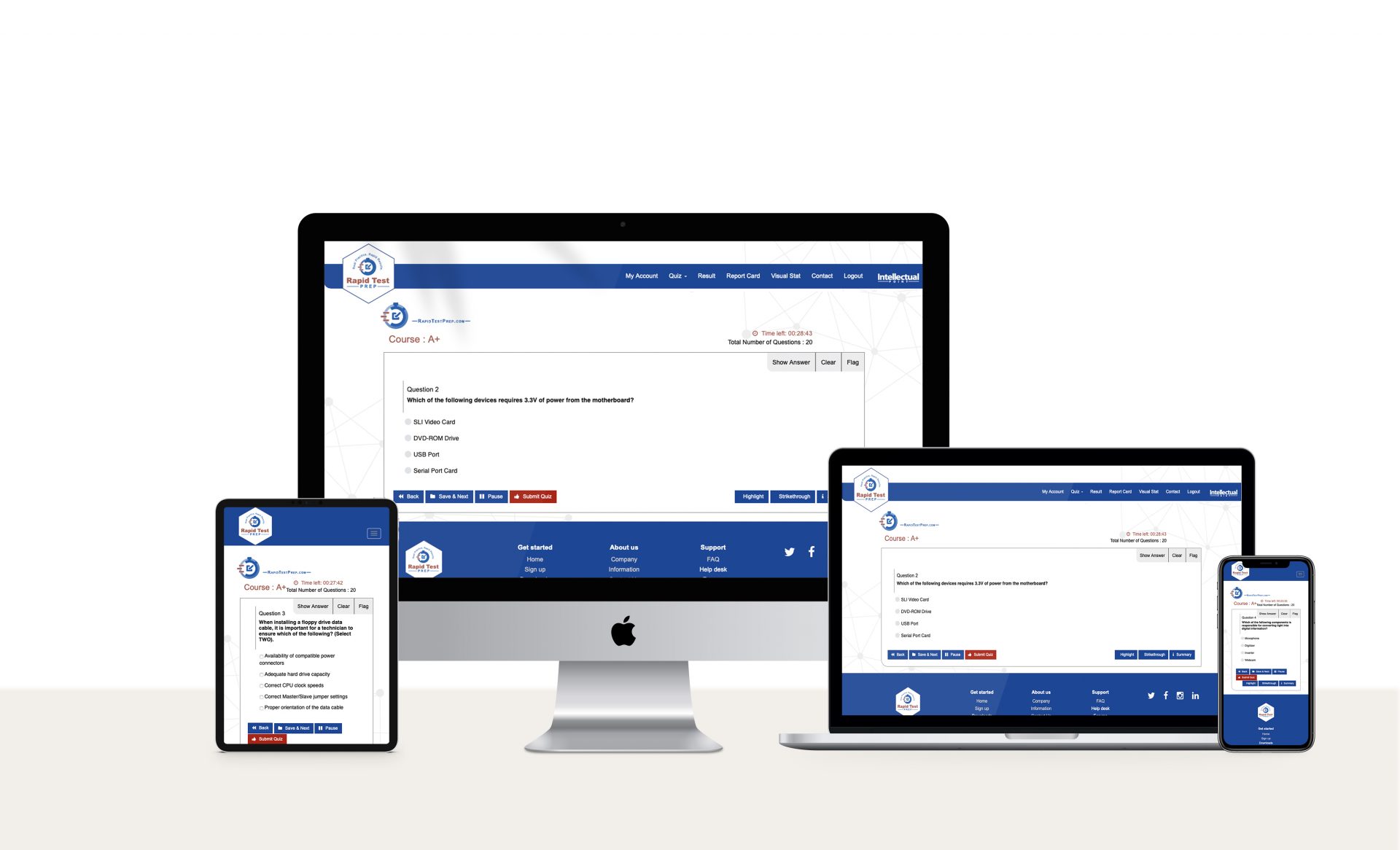 Session 1:
Computer basics, hardware overview of logic boards, components, RAM, connectors and cables
Session 2:
Removable media, storage and hardware overview
Session 3:
Networking, laptops, printers, operational procedures
Session 4:
Operating systems, security, troubleshooting
CompTIA A+ validates the skills required to install and configure end-user devices and software; network connections; perform basic cybersecurity mitigations; troubleshoot common problems to diagnose and resolve issues; and demonstrate basic knowledge of scripting, the cloud, and virtualization.
Entry-level IT positions are all about troubleshooting. Employees are asked to determine a problem, have the knowledge to fix it, and then document their findings – all while doing so in a professional and appropriate manner. A+ ensures that certified individuals have the skills to fix software and hardware, quickly and efficiently.
CompTIA A+ assess hands-on, real world troubleshooting skills. With hands-on labs in learning materials to performance-based items on the certification exam, candidates know how to find the problem and fix it.
In order to receive CompTIA A+ certification, a candidate must pass both the CompTIA A+ 220-1101 & 220-1102 (Core 1 & Core 2) exams.
Core 1 Exam
Mobile Devices (15%)
Networking (20%)
Hardware (25%)
Virtualization and Cloud Computing (11%)
Hardware & Network Troubleshooting (29%)
Core 2 Exam
Operating Systems (31%)
Security (25%)
Software Troubleshooting (22%)
Operational Procedures (22%)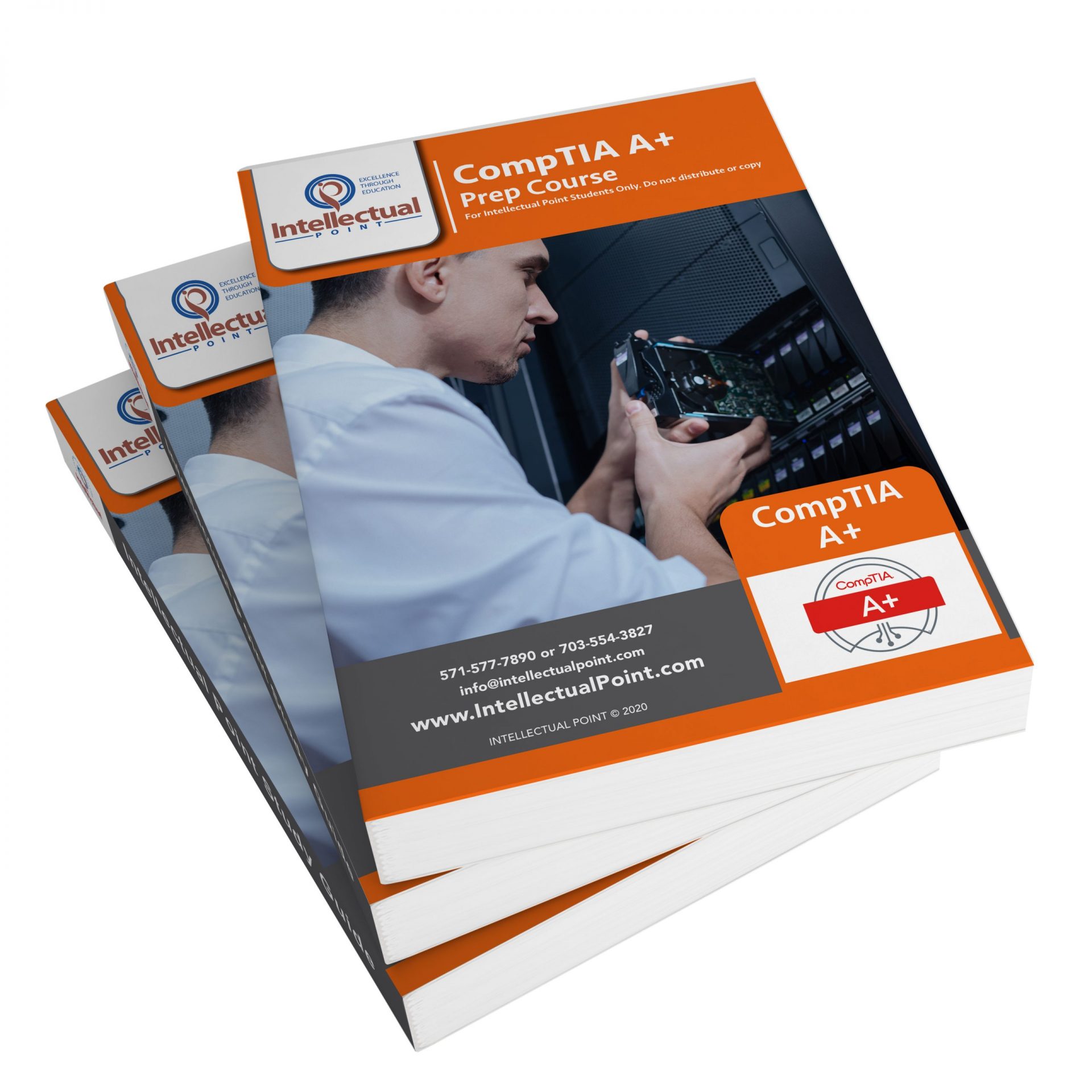 Intellectual Point, as an authorized training provider for CompTIA A Certification Exams, has designed this course to provide you with hands-on experience and prepare you to pass the CompTIA A exam with confidence. We don't just teach theories; we go hands-on using real equipment and software to prepare you for what's to come in your career.
Private Team Training
Enrolling at least 3 people in this course? Consider bringing this (or any course that can be custom designed) to your preferred location as a private team training
For details, call 703-554-3827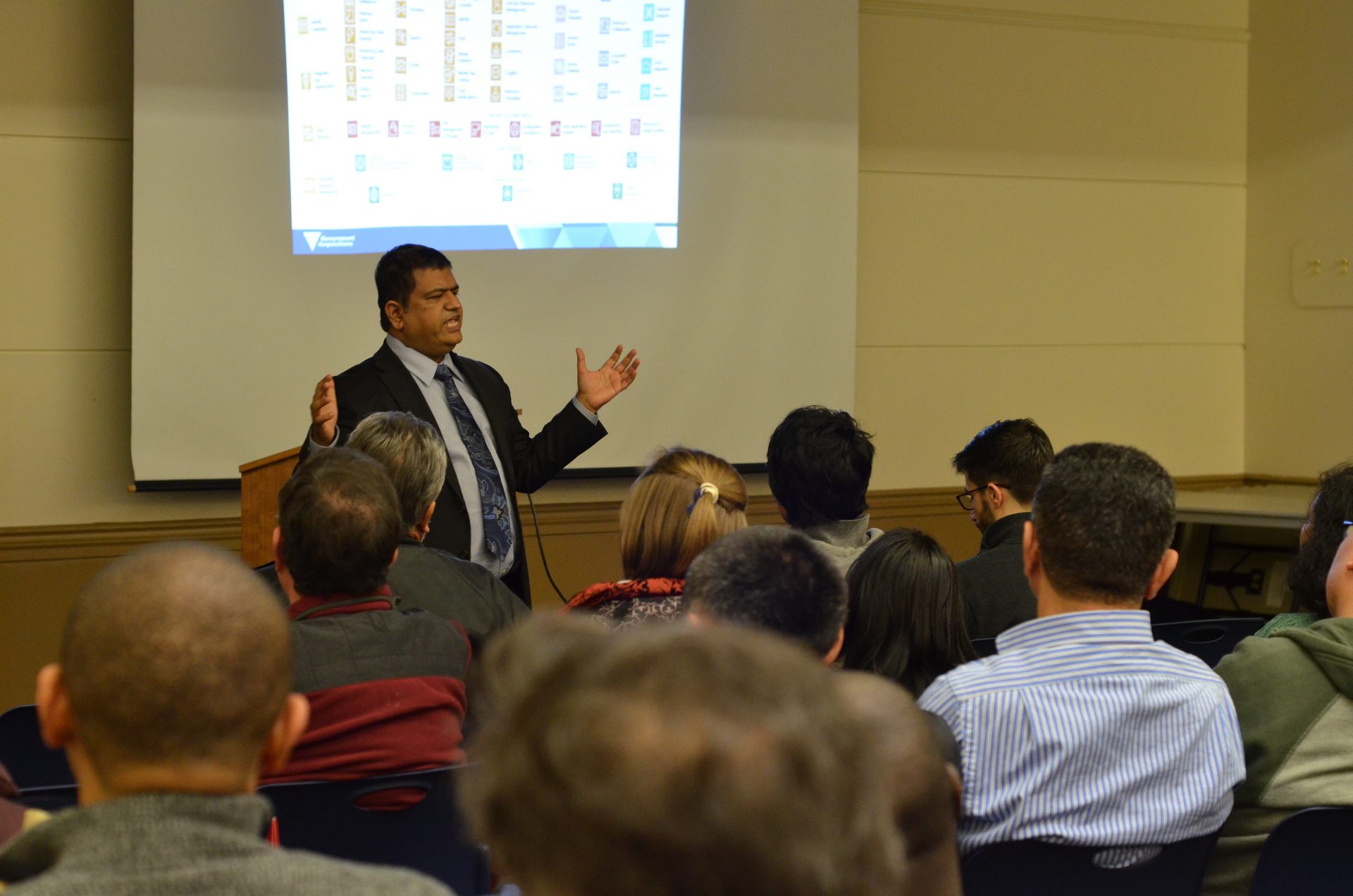 Come Learn With Intellectual Point
A CompTIA A+ Prep Course at Intellectual Point Includes:
Live instructor-led training in modern classrooms
A thorough review of the CompTIA A+ (220-1001 220-1002) by industry experts
Hands-on labs with computer hardware and software
100% latest material & and realistic practice questions
Confidence building hands-on training
Authorized Pearson VUE testing at the same location to help you complete your exam
Study material, notes, videos, and practice questions included in the course price
happy clients
What Our Customers Say - Based on over 600+ Reviews!
Training and Testing Partners