Learning Objectives
To understand the main concepts, processes, functions, benefits and challenges of ITIL®
To gain insight into the holistic Service Lifecycle approach at the heart of ITIL® and its close association with business strategy
To understand how the ITSM processes and functions can help achieve business excellence
Identify opportunities to develop IT processes using ITIL®
Understand the benefits of Continual Service Improvement to the organization
Course Lessons and Schedule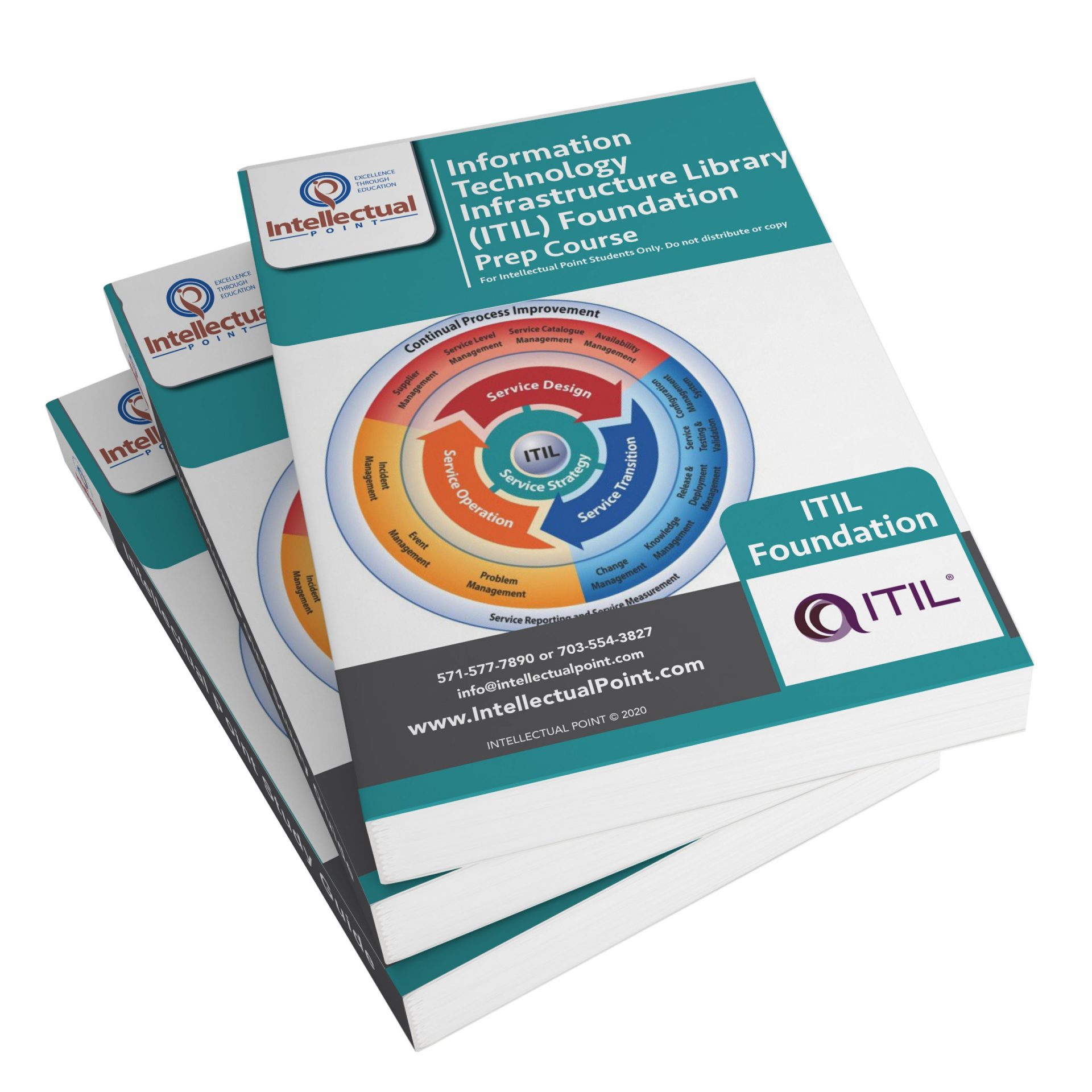 Lesson 1:
Lesson 2:
Lesson 3:
The Four Dimensions of Service Management
Lesson 4:
The ITIL® Service Value System (SVS)
Lesson 5:
The ITIL® Guiding Principles
Lesson 6:
Lesson 7:
Lesson 8:
Lesson 9:
Lesson 10: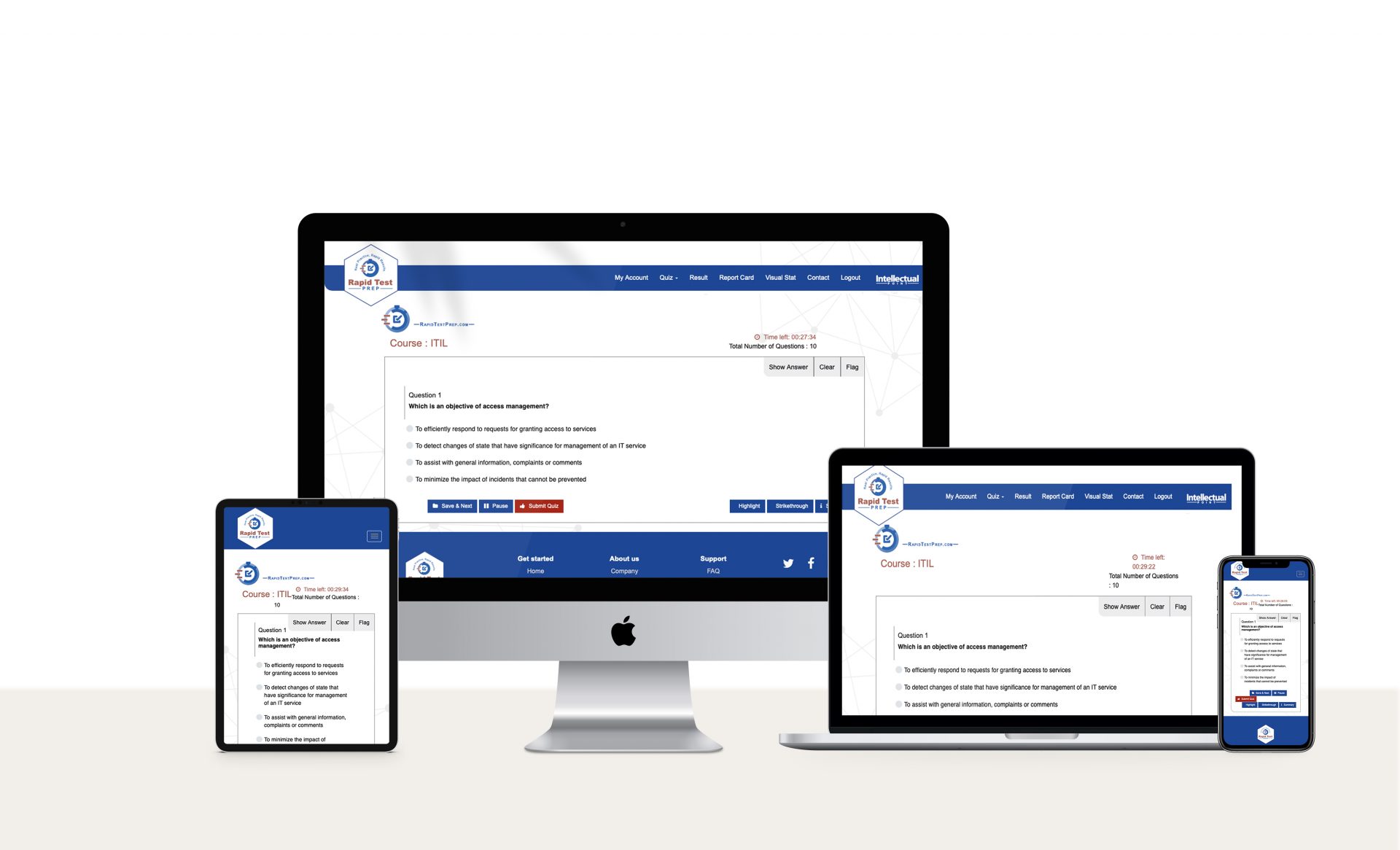 IT is at the core of every business in today's world. The update will allow ITIL® to reflect the fast-paced and complex environment we live in, and new ways of working and emerging practices, all of which are essential not only for ITSM professionals but also for a wider range of professionals working in the digital transformation world.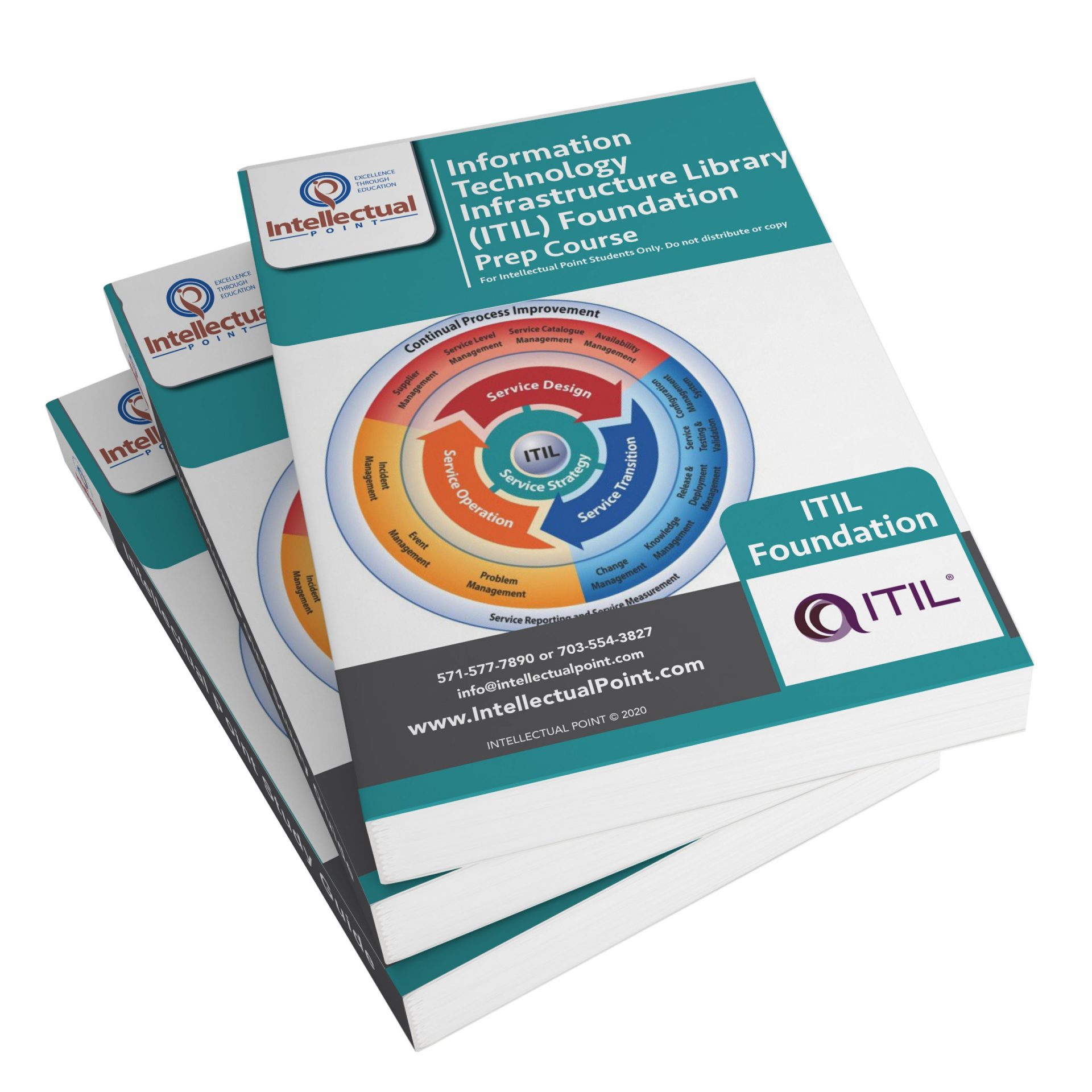 Private Team Training
Enrolling at least 3 people in this course? Consider bringing this (or any course that can be custom designed) to your preferred location as a private team training
For details, call 703-554-3827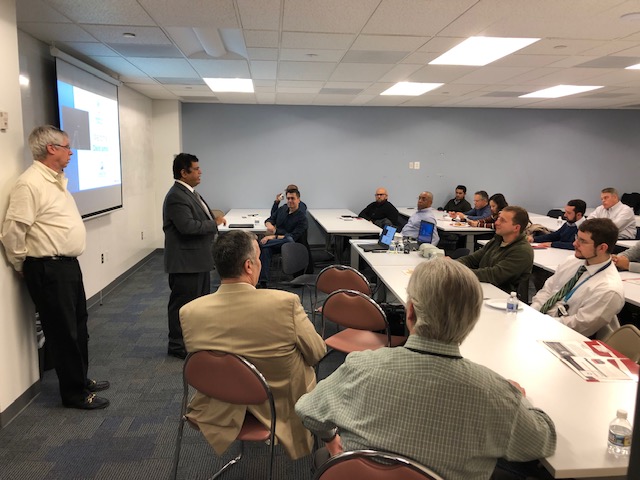 Come Learn With Intellectual Point
An Information Technology Infrastructure Library Foundation Course at Intellectual Point Includes:
Live instructor-led training in modern classrooms
A thorough review of all ITIL® Foundation topics by industry experts
Hands-on labs with real ITIL® tools such as ServiceNow & BMC
24 x 7 Access to the real labs in classrooms and remotely
100% latest material & and realistic practice questions
Confidence building hands-on training
Authorized Pearson VUE testing at the same location to help you complete your exam*
Study material, notes, videos, and practice questions included in the course price
The purpose of ITIL® 4 is to provide organizations with comprehensive guidance for the management of information technology in the modern service economy. ITIL® 4 will evolve to provide an end-to-end IT/Digital Operating Model, covering the full delivery (and sustaining) of tech-enabled products and services, guiding how IT interfaces with and even leads, the wider business strategy. The update will include practical guidance on how to shape and tailor your IT management strategy in the increasingly complex modern environment.
ITIL® is a registered trademark of AXELOS Limited, used under the permission of AXELOS Limited. All rights reserved.
happy clients
What Our Customers Say - Based on over 100 Reviews!
Training and Testing Partners