Most In-Demand Cybersecurity Skills to have Today!
As you already know there is a big shortage of skilled candidates to fill thousands of open cybersecurity jobs. There is a big skills gap that is making it hard to find talent and professionals to help in this tech-driven world. The good news you can always upskill in order to fill this gap! Or if you are starting from scratch don't worry, there is plenty of work that will be ready for you after you catch up on training.
So what are organizations really looking for?

IT and Networking Skills
Organizations are looking for technical skills in order to resolve high-level security issues on a network. This includes system administration and networking skills, and cybersecurity knowledge for defending digital assets. It is also important to understand how to secure wired and wireless networks while troubleshooting, maintaining, and updating information systems.
Some great certifications to consider:

Analytical Skills
Organizations need analytics to foresee problems, assess risks and consider solutions to prevent, detect and respond to cyberattacks. This requires technical proficiency in utilizing security tools to find cyber threats but also soft skills for critical thinking and adopt safety protocols. Some of the roles for analysts can be cybersecurity analyst, information security analyst, computer system analyst, and malware analyst.
Some great certifications to consider: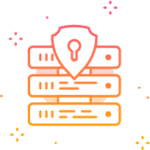 Penetration Testing Skills
Organizations are looking for people with exploitation techniques for testing purposes. Pentesters need to have hands-on skills and the desire to find and resolve security vulnerabilities and weaknesses.
Some great certifications to consider: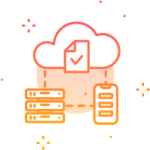 Virtualization and Cloud Computing Skills
Organizations are looking for cybersecurity professionals who can deploy, configure and manage a virtualized environment and its security.
Some great certifications to consider:

DevSecOps Skills
Organizations need cybersecurity professionals with skills in programming languages, automation tools, and operation knowledge around developing secure applications and products.
Some great certifications to consider:
Cybersecurity continues to grow and change every year. It is important to learn new skills and stay on top of the changing trends. Be sure to check out our classes and add more certifications to your skillset!