Learning Objectives

Categorization
Of information systems

Selection & Monitoring
Of security controls

Security
Control implementation, control assessment

Information
System authorization
Risk Management Framework (RMF)
Understand the Risk Management Framework for DOD IT Authorization process
Understand FISMA & NIST processes for authorizing Federal IT systems
Explain key roles & responsibilities, statutory and regulatory requirements
Apply these principles to realworld activities and situations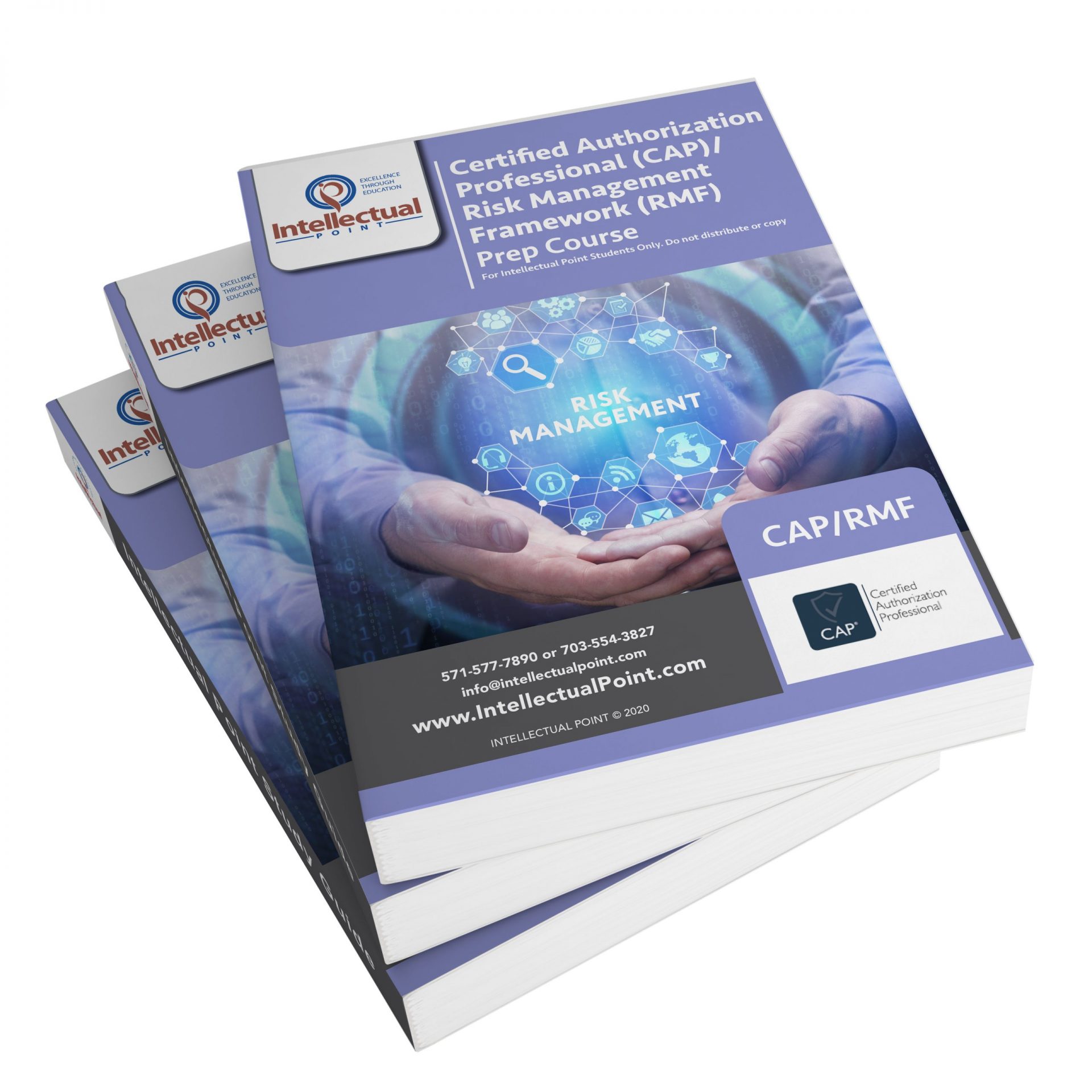 Session 1:
CAP overview and test taking tips
Domain 1 – Risk management framework for DOD IT Authorization process
Domain 2 – Categorization of information systems, understand FISMA & NIST processes for authorizing Federal IT systems
Session 2:
Domain 3 – Selection of security controls
Domain 4 – Security control implementation
Session 3:
Domain 5 – Security control assessment
Domain 6 – Information system authorization
Session 4:
Domain 7 – Monitoring of security controls
Review questions and exam simulation
The Certified Authorization Professional (CAP) certification is an objective measure of the knowledge, skills, and abilities required for personnel involved in the process of authorizing and maintaining information systems. Specifically, this credential applies to those responsible for formalizing processes used to assess risk and establish security requirements and documentation. Their decisions will ensure that the information system possesses security commensurate with the level of exposure to potential risk, as well as damage to assets or individuals.
The CAP credential is appropriate for commercial markets, civilian and local governments, and the U.S. Federal Government, including the State Department and the Department of Defense. CAP/RMF In this course, you will gain a thorough understanding of the new DoD authorization process as required by DoDI 8510.01, Risk Management Framework for DoD IT, 14 March 2014, and based on the new Committee of National Security Systems Instruction 1253 (CNSSI 1253), Security Categorization and Security Control Selection for National Security Systems (NSS), 27 March 2014, and the National Institute of Standards and Technology (NIST) Risk Management Framework (RMF). You will learn how to apply cost-effective and appropriate security controls based on risk and best practices. This highly interactive course provides actual examples of the key documents required to complete the RMF processes. This is an (ISC)2 training course.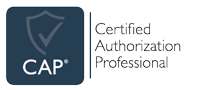 Private Team Training
Enrolling at least 3 people in this course? Consider bringing this (or any course that can be custom designed) to your preferred location as a private team training
For details, call 703-554-3827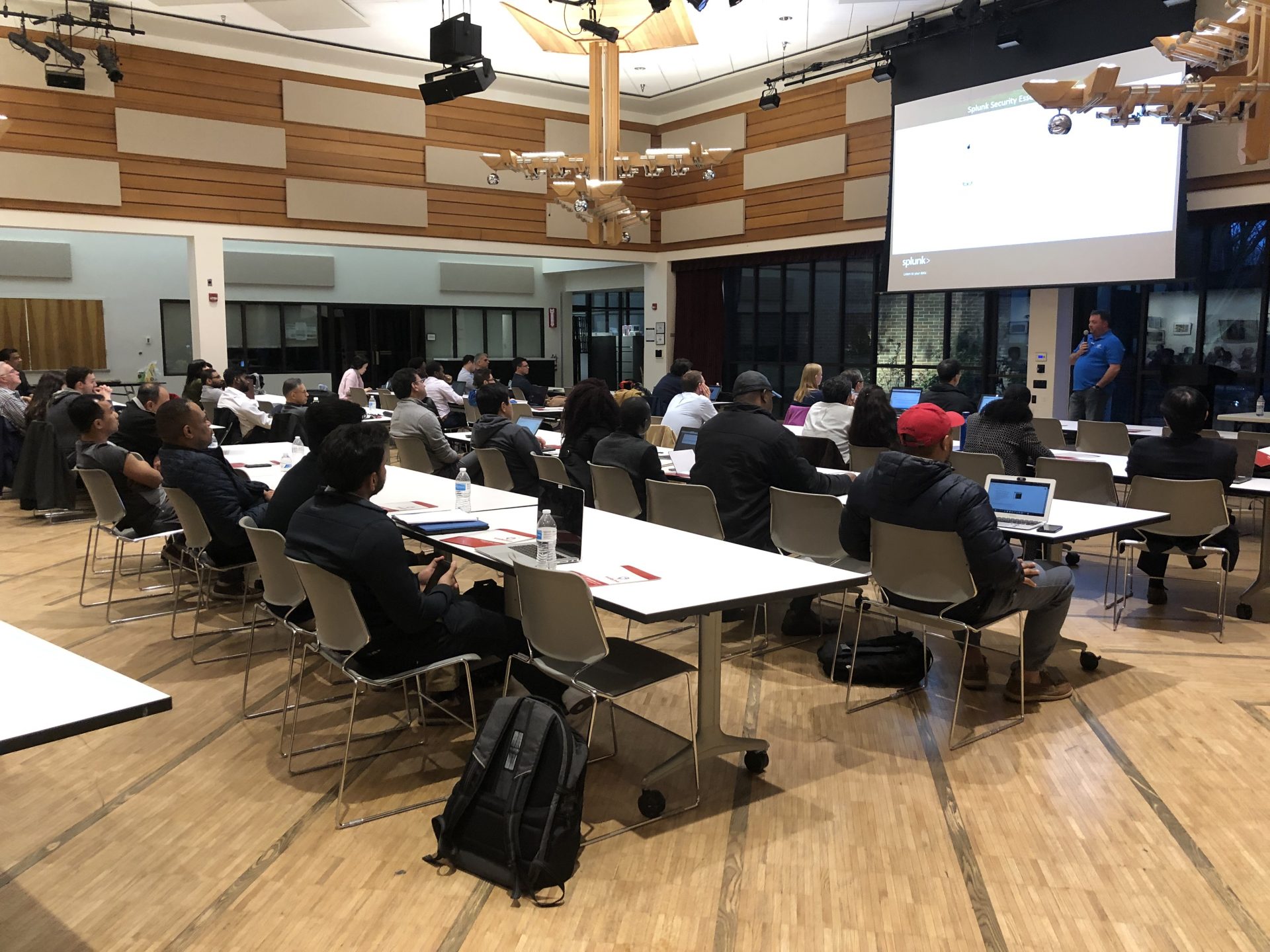 Come Learn With Intellectual Point
A Certified Authorization Professional / Risk Management Framework Course at Intellectual Point Includes:
Live instructor-led training in modern classrooms
A thorough review of all CAP/RMF topics by industry experts
Hands-on labs on real Cisco Gear (ISR Routers, Switches, Hubs, Cables), real templates on Policies, Risk Registers, Incident Response
24 x 7 access to the real labs in classrooms and remotely
100% latest material and all practice questions
Confidence building hands-on training
Authorized Pearson VUE testing at the same location to help you complete your exam*
Study material, notes, videos, and practice questions included in the course price
happy clients
What Our Customers Say - Based on over 100 Reviews!
Training and Testing Partners