Which Certs Are Right for Me?
By contributor Lyan Ware
Thinking of a career transition into IT, but don't know where to start? Here's a breakdown of our most popular certifications and some examples of the job titles they'll qualify you for: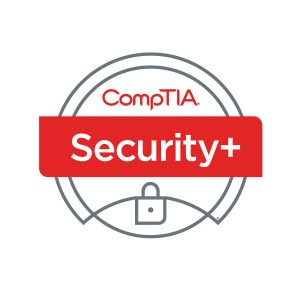 CompTIA Security+
Security+ is considered the base certification that anyone who wants to pursue a career in cyber security should have under their belt. This certification has global recognition, validating that the certificate holder possesses the baseline skills required to secure networks and devices in accordance with the most current compliance laws. Some would describe Security+ as a mile wide and an inch deep, covering a range of information on attacks, threats, & vulnerabilities, operations & incident response, GRC (governance, risk, and compliance), architecture & design, and implementation. While earning this certification will certainly aid you in breaking into the cyber security industry, you should not rely on this certification alone. In order to eventually get that coveted six-figure salary, you'll need to continue your education, which could very well mean earning additional certifications depending on what you'd like to specialize in. Security+ will make you eligible for many entry-level IT/cyber security roles, some of which include:
Security specialist
Security consultant
Security engineer
Systems Administrator
Network Administrator
Security Administrator
Learn More About CompTIA Security+

Certified Ethical Hacker
EC-Council's Certified Ethical Hacker certification is a great gateway certification if you're interested in eventually becoming a penetration tester or looking to work for a Security Operations Center. Because of its high cost and prestige, it is an impressive certification to have on your resume. The CEH training will teach you how to think like a hacker and is therefore a good companion certification to CompTIA's Security+ and CompTIA's CySA+, for those who wish to level-up in the cybersecurity analyst and SOC analyst pipeline. If you're interested in becoming a penetration tester, some additional certifications you can look into are the GIAC Penetration Tester (GPEN for short), CompTIA PenTest+, and the Offensive Security Pen 200 (OSCP). All of the ethical hacking certifications teach you the important skill of knowing how to assess an organization's vulnerabilities—how to exploit them. This, in turn, will develop your skills in assessing an organization's attack surface and combating threat actors. Some of the roles that CEH will make you eligible for include:
Security Analyst
Computer Forensics Analyst
Security Specialist
Penetration Tester
Security Engineer
Security Code Auditor
Malware Analyst
Security Consultant
CompTIA Cybersecurity Analyst CySA+
The CySA+ is an intermediate cybersecurity certification that requires a lot of technical knowledge. To put it in the simplest of terms, think of it as a validation of hands-on mastery of the concepts covered in Security+ training. Security+ teaches you what the vulnerabilities are, CEH teaches you how hackers might exploit those vulnerabilities, and CySA+ teaches you how to develop defense solutions against potential hackers. As a cybersecurity analyst, you'll need to develop exemplary skills in analyzing the data extracted from using the tools at your disposal in order to improve the protocols and strategies outlined in your organization's playbook. If you're looking to work your way up the cybersecurity analyst career ladder, then the CySA+ is a certification you should definitely consider earning. Here are a few of the job titles that the CySA+ cert can qualify you for:
Cybersecurity engineer
Threat intelligence analyst
Threat hunter
Application security analyst
Security operations center (SOC) analyst
Vulnerability analyst
Cybersecurity specialist
Threat intelligence analyst
Learn More About CompTIA CySA+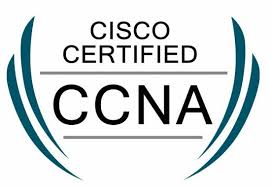 Cisco Certified Network Associate (CCNA)
According to Cisco's website, their CCNA certification "validates that you have the skills required to manage and optimize today's most advanced networks". Like the CompTIA Security+ certification, the CCNA is similarly an entry-level certification suitable for helping you get a jump-start on an IT career. Computer Networking is all about how data gets transported, exchanged, and shared between connected computers. Specializing in the networking branch of IT/cybersecurity is another path you can choose for your IT career. Networking job opportunities is and will remain in high demand, with salaries that reach six figures depending on how far you're willing to continue your education. Typically, those who remain on the networking specialization pathway go on to pursue the Cisco CCNP Enterprise certification, which asserts that you're a professional expert in the field with a few years of experience under your belt. Here are some job titles that are applicable to having just the CCNA certification alone:
NOC (Network Operations Center) Technician
NOC Analyst
NOC Support
System Administrator
Network Engineer I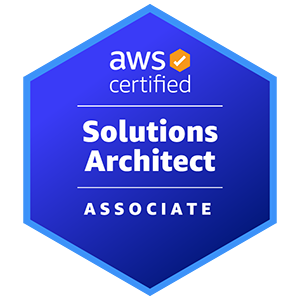 AWS Certified Solutions Architect – Associate
This certification asserts that you are highly familiar with the myriad of solutions and services that Amazon Web Services provides. It also certifies that you are able to use the AWS Management Console, the AWS Command Line Interface, as well as can demonstrate a deep understanding of the AWS Well-Architected Framework. Amazon Web Services provides cloud services, so those who are looking into getting AWS certified are in pursuit of an IT career in cloud computing. It is a very lucrative career pathway, boasting pay rates between sixty to ninety dollars an hour on average. Keep in mind that cloud computing is not beginner-friendly, so having prior education and understanding of programming is highly recommended. Cloud developers and engineers are responsible for developing solutions and providing their expertise on the design and engineering of infrastructure and applications for the client's cloud. If you're interested in continuing to be a competitive cloud candidate, you'll eventually need to pursue the professional-level cloud certs, such as the AWS Certified Solutions Architect – Professional and the AWS Certified DevOps Engineer – Professional. Most of the roles that the associate-level AWS Certified Solutions Architect prepares you for are junior-level cloud engineer roles.
Amazon Web Services (AWS) Architect
Cloud Architect
Associate Cloud Solutions Architect
AWS Certified Specialist
Learn More About AWS Associate


Splunk Core Certified User
Splunk is a software that takes huge amounts of machine-generated data and makes it usable for analysis. Organizations use Splunk to generate graphs and reports so they can identify data patterns that will aid in optimizing business operations. Splunk also offers cybersecurity support solutions. The Splunk Core Certified User certification is the first tier of the three Core Certified User certs Splunk offers, although Splunk offers about nine other different kinds of certs. With the Core Certified User, you'll be able to use the Splunk Cloud and Splunk Enterprise platform to perform searches, use fields and lookups, create alerts, basic reports, and dashboards. Salaries range from 70K to 125K on average, depending on your level of proficiency and experience. For those who want to achieve a higher salary, it is advisable to eventually pursue Splunk's higher level certifications. However, keep in mind that in order to make the best use of Splunk services, you'll need to have prior knowledge on cybersecurity fundamentals and best practices, so it would behoove you to get your Security+ certification before pursuing Splunk. Below are a few of the roles the Splunk Core Certified User qualifies you for:
Splunk Jr. Administrator
Splunk Engineer
Splunk Analyst
Monitoring System Administrator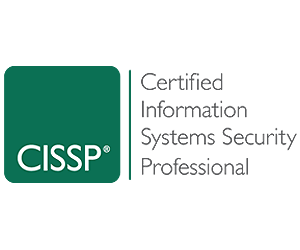 (ISC) Certified Information Systems Security Professional CISSP
The CISSP certification has been compared to having a Master's degree in cybersecurity. It is one of the most valuable and prestigious cybersecurity certifications in the industry. This cert is difficult to earn—simply passing isn't enough. Within nine months of passing the exam, you'll need to get an endorsement from an (ISC)²-certified professional. They'll need to verify that you possess the professional experience required of the CISSP. This cert validates your ability to manage, create, and implement superior cybersecurity operations for an organization. Earning this cert will qualify you for senior-level cybersecurity roles, some of which include:
SOC Program Manager
Information Technology Risk Management Tech Lead
Information Systems Security Officer
Senior Information Security Specialist
Senior Systems Security Analyst
Hopefully this information provided you with a little insight on what certifications you should pursue when embarking on your career transition into information technology and cyber security. For more tips and information on how to start your career, please browse through some of our other blogs.
10 Things to Avoid When Talking to a Recruiter
Tips on Becoming a Better Interviewee
Top Tips on Interaction with Recruiters on LinkedIn
Top 5 Tips for Taking an Exam at Intellectual Point
How to Gain Cyber Security Experience for Your Resume