How to Launch Your Cloud Career Without Experience!
There is never a better time to start than now! You can't run a business without cloud computing especially during the uptick in remote working. The cloud has created jobs that range from architects and developers to data scientists, admins, and more. Each of these requires specific skill sets and the education needed to keep up with these skills never stops!
Knowledge is power and the best way to learn is to accomplish a certification. You need to use a cloud certification to land a cloud computing job even without the required work experience. The good news is the demand for cloud skills outpaces the supply which helps those getting into entry-level cloud computing jobs.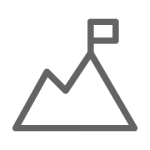 1. Select Your Certification.
Amazon Web Services (AWS) certifications are some of the highest-paying certifications in tech and they usually appear the most in job board search results for cloud careers.
Some strong choices at Intellectual Point:

Microsoft Azure is increasing in enterprises, Microsoft claims that around 95% of Fortune 500 companies use Azure. Azure is typically the preferred choice for hybrid deployments, and it works well with Microsoft solutions businesses.
Some strong choices at Intellectual Point:
It does not matter which certification you pick, you can easily move around between cloud providers and expand your skills.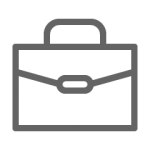 2. Build your Cloud Portfolio Using Projects from your Training.
You can use the projects from your training. Show what you have learned and make sure they can see your skills. Your certifications prove your knowledge and your portfolio shows you can put it to use. You can also volunteer for non-profit organizations looking for extra help to build a portfolio, gain references, and have hands-on experience in a professional setting. You need to stay curious and continue to work in the cloud and take initiative to grow your skills. The more hands-on experience you have, even if it is playing around or volunteering, the better you will be able to talk about the elements of cloud applications and services.

3. Build a Network of Reputable References
Build a network of former, current supervisors, mentors, and colleagues who can vouch for your knowledge, character, work ethic, and drive. This will help make up for the candidates with more experience than you. Look for meetups and events where you can network and meet new people. The more people you get to know the better chance you might meet your next employer.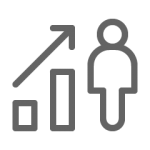 4. Don't Give Up!
No matter how much experience you have it is hard to get your foot in the door. Don't give up with you get rejected or don't land a job interview. Stay on top of the trends and continue to learn and grow. Earning your certification will give you a competitive advantage and adding experience by paying around or volunteering time to get hands-on experience will help you advance your career. Read about what Cybersecurity Hiring Managers are Looking For. Is your resume ATS-optimised and going to land you an interview?
How to Launch your Career in Cloud
Resume Packages at Intellectual Point