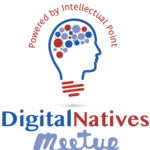 During our Digital Natives Meetup Group on April 6th, we discussed effective methodologies and an ATS-optimized approach to writing resumes that will land you the new job you are seeking in IT. The top priority in the resume writing process is to determine the following:
What is your target career?
What is your competitive edge and gives you an advantage over and above other candidates?
What are your most significant career accomplishments? Can you quantify these achievements? (Even if these accomplishments are not IT-related, it is still important to take inventory of your career progression, work ethic, and professionalism.)
If you are new to IT, what are your transferable skills? What certifications have you been pursuing? What continuing education and professional development work have you accomplished to prepare for the target job?
What are your key areas of subject matter expertise?
After you purchase your resume package with us, we encourage you to contemplate these questions and to provide documentation to support these items. The more information you provide to your resume writer, the more effective your resume will be!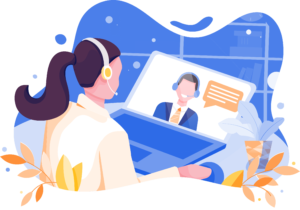 Here at Intellectual Point, your resume package will not only be of superior quality but also optimized for the Applicant Tracking System software, which is imperative for success in today's highly competitive and streamlined hiring process. When applying for a position, hiring companies will scan your resume with ATS to identify keywords and phrases in your resume that match what they are looking for in a candidate. The results of this scan will determine whether or not a human being actually reviews your resume!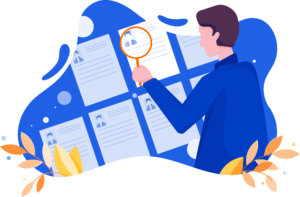 When your resume makes it to the hiring manager's desk, we ensure that it immediately stands out from thousands of other applicants! When I first started writing resumes professionally 12 years ago, the approach was more exhaustive and biographical. Now, in today's cut-throat market, resumes are much more effective if they are more like impactful, succinct, and powerful marketing documents. The resume is like a sales brochure, that promotes YOU and gives a snapshot of your greatest achievements, qualifications, and competitive edge in a flash! Statistics reveal that candidates only have approximately 9-15 seconds to attract the attention of the hiring manager with their resume. Therefore, this "marketing approach" to your career goals and history is important. Yet, when we also land you a phenomenal scan result with ATS, they will be even more interested in what you have to offer!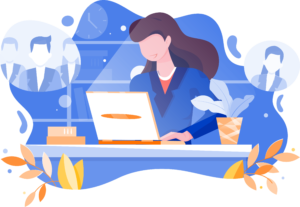 During our Meetup, we also discussed the importance of LinkedIn. Within our comprehensive Gold Package (including a 30 min phone consultation, resume, cover letter, a thank you letter, LinkedIn Profile optimization, and 30 minutes of career coaching), LinkedIn truly takes the spotlight. Many people confuse LinkedIn as being a place where you "copy and paste" your resume. However, this is quite the contrary! LinkedIn is a dynamic networking platform that gives you the opportunity to not just highlight your skills and expertise, but also demonstrate your authoritative industry knowledge AND heighten your online reputation.
With Intellectual Point, we go above and beyond to ensure that your resume captures the attention of recruiters and hiring managers, ranks high on Google searches, and serves as a powerful tool throughout your career campaign.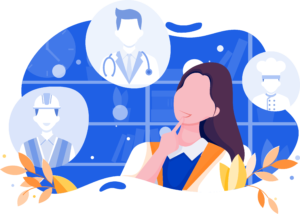 Last but not least, networking is essential for landing a new position! We encourage you to capitalize on all of the offerings of LinkedIn, including engagement with IT groups such as the Information Technology Specialist Network, Women in Technology International, Women in Software Engineering, Entry-Level Cybersecurity Professionals, Ethical Hacker, and Global Jobs Network. It is highly beneficial and proactive to engage in group discussion, share your knowledge via articles and blogs and spread the word that you are looking for a leading-edge company where you may make valuable contributions and evolve in your career.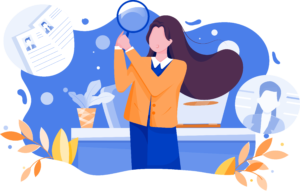 Your job search will be dramatically boosted if you also take the initiative to join professional associations such as the Association of Information Technology Professionals, Association for Women in Computing, Network Professional Association, Software Development Forum, National Association of Programmers, and the list goes on.
The resume writing, LinkedIn optimization, job application, interview, and overall career campaign management process may seem overwhelming. Therefore, why not entrust this journey with a Certified Professional Resume Writer, so you can concentrate on acquiring more certifications and preparing for your new career?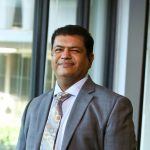 CEO and President, Prem Jadhwani will be more than thrilled to assist you on this journey. With first-rate and highly responsive customer service as well as world-class writing credentials, we give you all of the tools you need to land your new job, attain the salary you desire, and help you fulfill your goals. Your job search success story is our passion and priority!
Learn More About the Resume Packages