What is a Cybersecurity Hiring Manager Looking for?
Everyone knows that looking for a job is a full-time job! With a competitive job market and many people affected by the pandemic, it is an uphill battle. How can you get a competitive edge? Your secret weapon is a three-pack punch! Earn your Cybersecurity certifications, gain hands-on experience, and take advantage of our Resume package. With these three powerful assets, you are sure to make yourself stand out from the crowd.
The application process can be tolling but resumes and interviews are your golden ticket. It is well worth your time and energy to make yourself stand out from the plethora of qualified applicants. We have experts that can help with your resume and we have helpful sample interview questions. We also have sample cover letters and sample resumes providing inspiration.
Here are some tips on how to get noticed by hiring managers

Don't be the Jack-Of-All-Trades
If you have a specialty in at least one area of cybersecurity and get really good at it. If you are a jack of all trades and have only general knowledge you won't be relevant to a specific cybersecurity job role. We suggest you find that area of cybersecurity that makes you excited and you really enjoy doing it. Learn as much as you can about it and stay current with it. Once you have an area of expertise for the specific cybersecurity job role you should not get passed over by hiring managers.

Show Initiative
In a cybersecurity situation, employers don't want team members sitting around waiting to take orders. They want hires that can demonstrate initiative and go beyond performing regular job tasks, reacting quickly, and building proactive plans for the future. Find a way to excel at your profession outside of what a boss tells you to do. Develop ideas. Join intraoffice committees. Hiring managers see an assertive initiative level as a prerequisite for a qualified candidate.

A Powerful Resume
Your resume should reflect your experience and relevant skills. You might consider having multiple versions of your resume tailored to the job you are applying for. You should not use a template or it will blend in with the rest and sink to the bottom of the pile. Create a customized branding statement and professional profile that is tailored for the specific job. Hiring managers like to see a portfolio instead of a list of duties that shows how you enacted changes and how you improved them.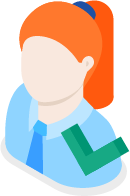 Cybersecurity Certifications
Cybersecurity certifications are a must when applying for a job. By achieving your cybersecurity certifications you prove that you understand the basic skill set for that topic. It also shows initiative that you are skilled at a specialty topic. Without it, you will be lacking the foundational knowledge needed to perform a cybersecurity job. CompTIA Security+ and CompTIA A+ are a prerequisite to even get looked at for a job. Most hiring managers won't even consider someone without a cybersecurity certification because of the lack of knowledge.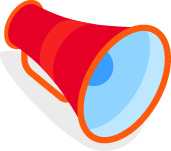 Are you ready to land a job?
If you want to be the chosen one for the job you are applying to, you need to be willing to think outside the box. Make sure you have an area of expertise, that you show initiative, you have a unique resume, and you have cybersecurity certifications. Be sure to give yourself the tools you need to make yourself stand out to the hiring managers.