Top 5 Cyber Security Certifications for Entry-level Roles In 2022
There are many compelling reasons to pursue a career in cyber security. One of the top reasons is the severe shortage in the workforce. But that is not the only reason to pursue a career in cyber security. Every business needs to have a strong cyber security team in order to avoid breach after breach. Each breach changes and evolves creating a constant need for cyber security professionals to continually learn and understand new technologies.
With a constantly shifting landscape, cyber security offers the ultimate growth potential. You will never stop learning with the need to stay engaged and challenged. Whether your goal is to work towards a Chief Information Security Officer (CISO) role or to become a Bug Bounty Specialist it is your choice! There is a large variety of technologies and new cyber threats to deal with. You will need a broad skill set and a diverse set of backgrounds. You should never get bored! Every new technology creates new risks and the need for a strong cyber security team. Cyber security will continue to have an impact that reaches beyond the digital world and into our day-to-day physical world.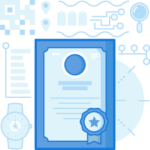 Cyber security certifications can make a difference in landing a job and help career progression.
Here are the Top 5 Cyber Security Certifications for Entry-level Roles In 2022: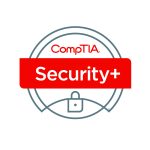 CompTIA Security+
CompTIA Security+ is the first security certification IT professionals should earn. It establishes the core knowledge required of any cyber security role and provides a springboard to intermediate-level cyber security jobs. CompTIA Security+ is a globally trusted, vendor-neutral certification that validates the baseline skills necessary to perform core security functions and pursue an IT security career. CompTIA Security+ is required for DoD 8570/8140 compliance. The median annual wage for Network and Computer Systems Administrators is $84K.
Possible job opportunities:
Security Administrator
Systems Administrator
Helpdesk Manager / Analyst
Network / Cloud Engineer
Security Engineer / Analyst
DevOps / Software Developer
IT Auditors
IT Project Manager
---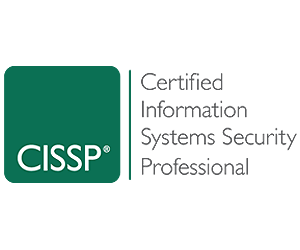 Certified Information Systems Security Professional (CISSP)
Certified Information Systems Security Professional (CISSP) is one of the world's most valued information technology and information security certifications. The CISSP covers the fundamental elements of the entire cybersecurity field – from security and risk management to communication and network security to security testing and operations. It ensures that a certified professional understands all aspects of information security and, most critically, how the aspects of the information security environment they themselves work on will interact with the overall organizational ecosystem. As part of your CISSP assessment, you must have paid, hands-on experience in cybersecurity. In fact, you need to demonstrate the equivalent of four years' full-time work. The CISSP was the first information security credential to meet the strict conditions of the ANSI/ISO/IEC 17024 standard. The CISSP also meets the U.S. Department of Defense (DoD) 8570 IAM Level II/III, IAT Level III and IASAE Level I/II. In addition, the CISSP serves as a prerequisite to the CISSP-ISSAP and CISSP-ISSEP concentrations, which are the only accredited DoD 8570 IASAE Level III certifications that exist. The CISSP is also a prerequisite of the Australian Government Information Security Registered Assessors Program (IRAP).
Possible job opportunities:
Security consultants
Cyber security specialists
Security managers
Cyber security engineers
Security analysts
Cyber security architects
Chief information security officers
Security auditors
Certified Information Systems Security Professional (CISSP)
---

CompTIA Network+
CompTIA Network+ helps develop a career in IT infrastructure covering troubleshooting, configuring and managing networks. CompTIA Network+ validates the hands-on skills needed to troubleshoot, configure, and manage both wired and wireless networks. Network+ also focuses on specific areas like critical security concepts, key cloud computing best practices and typical service models, newer hardware and virtualization techniques, and concepts to give individuals the combination of skills to keep the network resilient.
Possible job opportunities:
Junior Network Administrator
Network Field Technician
Junior System Engineer
IS Consultant
Network Analyst
Network Field Engineer
Computer Technician
Help Desk Technician
Systems Engineer
Network Support Specialist
---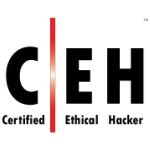 Certified Ethical Hacker (CEH)
The Certified Ethical Hacker (CEH) is a core training program for an information security professional, also referred to as a white-hat hacker, who systematically attempts to inspect network infrastructure with the consent of its owner to find security vulnerabilities that a malicious hacker could potentially exploit. The CCNA helps you assess the security posture of an organization by identifying vulnerabilities in the network and system infrastructure to determine if unauthorized access is possible. The Certified Ethical Hacker program is the most comprehensive Ethical Hacking program in the world. Holding a CEH certification gives you the skills to build offensive and defensive cyber security applications that can save companies time, money, and reputation.
Possible job opportunities:
Cyber Security Analyst
Penetration Tester
Security Engineer
Information Security Manager
Information Security Analyst
Forensics Computer Analyst
Network Security Analyst
Certified Ethical Hacker (CEH)
---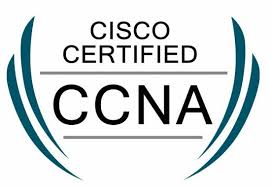 Cisco Certified Network Associate (CCNA)
The CCNA certification proves you have what it takes to navigate the ever-changing landscape of IT. CCNA exam covers networking fundamentals, IP services, security fundamentals, automation, and programmability. Designed for agility and versatility, CCNA validates that you have the skills required to manage and optimize today's most advanced networks.
Possible job opportunities:
Entry-level Network Engineer
Help Desk Technician
Network Administrator
Network Support Technician
---