Are you ready to climb to the top of the enterprise security ladder?
Your cyber security career has many different paths you can take. Have you thought about your career goals and how to achieve them? The security landscape continuously evolves and IT teams face increasingly sophisticated opponents. With attacks like these on the rise, companies and government departments rely on trained specialists to help prevent loss from cybercrime. The job outlook for cyber security professionals is rapidly growing. Ambitious security pros looking to climb the corporate ladder may have a Chief Information Security Officer (CISO) position in their sights. A CISO is a C-level executive who is responsible for the information and data security of an entire organization or a business.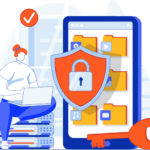 A chief information security officer is expected to develop the processes and plans that are needed to protect critical systems and safeguard data. These leaders should have wide-ranging knowledge of IT infrastructure and cybersecurity procedures and practices to help enable secure operations. Effective CISOs lead a team of cybersecurity professionals to implement safe data practices and safeguard business functions.
Other duties of a CISO include the following:
Help design and implement secure processes and systems
Drive and oversee cybersecurity initiatives
Develop disaster recovery protocols and implement plans for business continuity
Implement secure data management strategies and processes
Supervise and implement safe practices for user access and permissions
Ensure systems maintenance and application updates take place
Manage breaches quickly
Ensure compliance regulations are being met
Develop and support effective communication with users to limit security vulnerabilities
The CISO position is designed for seasoned cybersecurity professionals who have worked their way up from entry-level security positions, like security administrator, to intermediate roles, such as cybersecurity analyst, and now lead the cybersecurity team. Ideally, a CISO possesses both strong technical and strong leadership skills.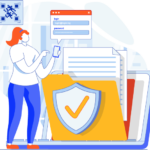 Skills CISOs need to have:
Knowledge and Understanding of the Organization and its Mission
Planning and Strategic Management Skills
Political Skills
Risk Assessment and Management
Incident Management
Knowledge of Regulation and Compliance with Standards
Policy Development and Administration
Communication and Presentation Skills
Collaboration and Conflict Management Skills
Supervisory Skills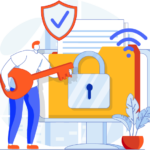 Here are a few relevant cybersecurity certifications to earn:
Are you ready to become a CISO? Get started today!