What UiPath Course is Best for You?
Are you ready to Automate your Career with UiPath? There are several different options for classes and certifications depending on your goals. UiPath is a tool used for automatic processing. It helps perform repetitive tasks and works effectively once it is set up properly. It has easy drag and drop features and is one of the most reliable RPA tools available. Here are a few of the certifications options and what they include.

UiPath RPA Business Analyst Foundation
The RPA Business Analyst learning plan supports business analysts in expanding their skill set with the RPA business analysis specific competencies, applied to processes for enterprise automation.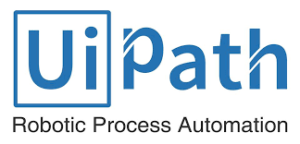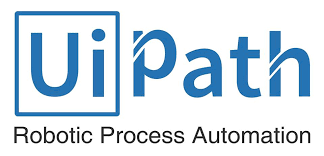 UIPath RPA Citizen Developer Foundation
UiPath RPA Citizen Developer Foundation is a new solution to change the way work is done with the power of automation. It will help bridge the gap between the non-technical and technical skill-sets of a business.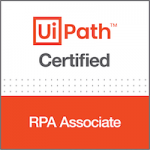 UiPath Certified RPA Associate (UiRPA)
UiPath Certified RPA Associate is expected to be able to  independently design and develop simple RPA solutions or be a productive member of an automation team led by an experienced RPA Developer responsible for developing complex solutions using UiPath technologies.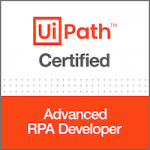 UiPath Certified Advanced RPA Developer (UiARD)
UiPath Certified Advanced RPA Developer Certification is targeted to assess deeper level of knowledge and skills for designing and independently developing complex RPA solutions in Robotic Enterprise Framework.
Time to Automate (RPA) Your Career
Are you Ready to Become a UiPath Certified Professional?