Are you ready to become a UiPath Certified Professional?
UiPath Certified Professional is a high-stakes certification program designed to help you advance your career in robotic process automation (RPA) solutions across industries. Get globally recognized RPA credentials that strengthen your professional standing and increase your job efficiency and satisfaction.
UiPath is a tool used for automatic processing. It helps perform repetitive tasks and works effectively once it is set up properly. It has easy drag and drop features and is one of the most reliable RPA tools available.
UiPath Products

UiPath Studio – UiPath Studio allows you to design automations with an easy drag-and-drop editor. You can record your workflows without any error-prone manual programming. You can start with pre-built automation activities from the UiPath Marketplace to make things faster and easier. For RPA developers they can custom code integration with VB.NET, Python, AutoHotkey, JavaScript, PowerShell, and Java direct into automations. Build automations for Windows or Linux, publish projects to Orchestrator and run unattended jobs on both operating systems. Automate workflows across Salesforce, Workday, Microsoft Office 365, SAP, ServiceNow, Google G Suite-and more!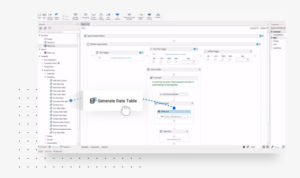 UiPath Robot – UiPath software robots are intelligent, reliable, flexible, and eager to take on a huge range of tedious tasks. They're also easy to build and manage, so you can launch an entire robot workforce to quickly deliver efficiencies, higher performance, and high ROI. Robots can automate desktop and web tools, Citrix and other virtual desktop interfaces, and Rule-based processed (email, IT, text-based data, etc.). UiPath software robots have great relationships with multiple platforms. They're very cozy with enterprise applications like SAP, Salesforce, Oracle, Microsoft, Google, and ServiceNow, to name just a few.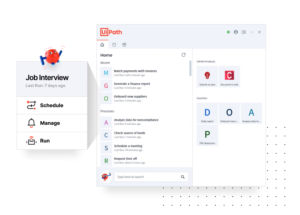 UiPath Orchestrator -True enterprise-grade automation requires rich, powerful orchestration. UiPath Orchestrator gives you the power you need to provision, deploy, trigger, monitor, measure, and track the work of attended and unattended robots—so your entire digital workforce is secure and productive.With zero-touch provisioning, pluggable enterprise credential stores, OAuth 2.0 authorization for third party apps and the power to deploy processes simply by adding users to Active Directory groups, scaling automation won't tax your operations—or your operating budget.​
---

UiPath Certifications
---

UIPATH RPA CITIZEN DEVELOPER FOUNDATION TRAINING (3 DAYS) (BEGINNER LEVEL)
---

UIPATH CERTIFIED RPA ASSOCIATE (UIRPA) (4 DAYS) (INTERMEDIATE LEVEL)
---

UIPATH CERTIFIED ADVANCED RPA DEVELOPER (UIARD) (5 DAYS) (ADVANCED LEVEL)
---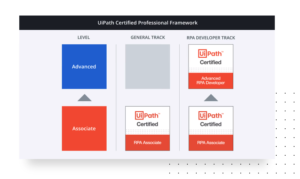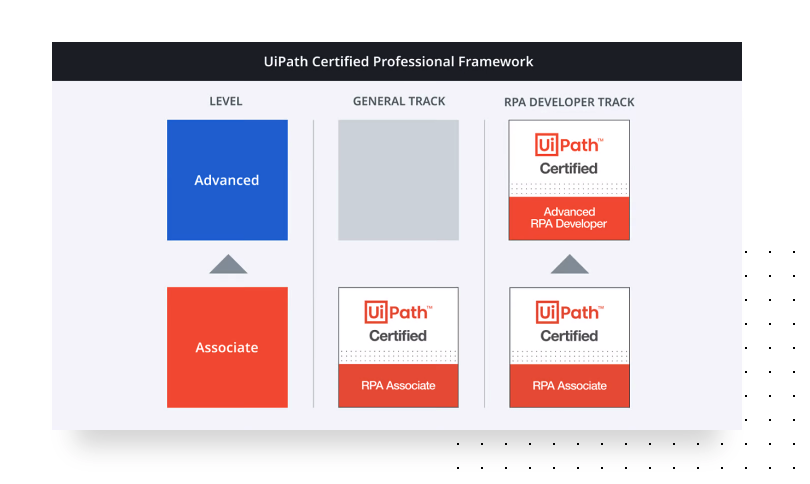 General Track is for anyone who works with the UiPath Platform and requires strong foundational technical knowledge and skills​.
RPA Developer Track is for anyone in a technical role looking to gain deeper-level expertise in designing and developing complex RPA solutions in the Robotic Enterprise Framework.
---
---
A career in Robotic Process Automation is a very smart move. The need for these positions will continue to grow and have great employment opportunities. The three roles in UiPath are Developer, Admin, and Architect.
Developer – $70,000/yr or above
Business Process Analyst – $65,500/yr or above
Senior Developer – $100,000/yr or above
Solution Architect – $150,000/yr or above
Check out some HOT UiPath Open Jobs!