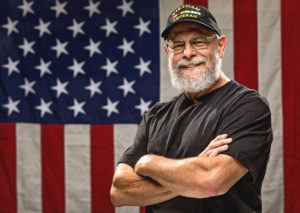 Why Veterans Should Consider a Cybersecurity Career
By Lyan Ware Contributor
Civilian life can be intimidating to navigate after leaving the military, especially when it comes to acclimating to the new feeling of having choices handed back to you. Having trouble deciding on what career path to take? You should consider a career in the field of cybersecurity.
First off, what exactly is cyber security? Cyber security is the protection of digital systems, networks, and sensitive information from cyber-attacks. As more and more organizations and fields digitize, the threat of digital attacks is at an all-time high. All over the world, at least 30,000 websites get hacked daily.
This makes the cyber security job market an exponentially growing field with the promise of rigid job security. The demand for professionals in this field is very high. As it stands, there are currently not enough people qualified to fill the millions of positions that are needed in a world that only continues to rely more and more on the internet and digitization.
Government infrastructures and United States agencies are especially vulnerable to these attacks as well, which is what makes veterans very good candidates for the field of cyber security: it is in several ways, an extension of what is performed during military service.
Aside from job security and growth, what are some other reasons why veterans should consider this career field?
Let's face it, it's always all about the money. Well, with cyber security, the dream of making a six-figure income is well within reason. As of 2022, the U.S. bureau of Labor and Statistics predicts that employment in the field will increase by 33% from now until 2030.
Even at entry-level positions, the average annual income for cyber security in the United States is upwards of 90,000 dollars a year.
Under the large umbrella of cyber security, there are many different specialties, meaning that there is something that nearly anyone interested in the field can find that works best for them. Whether you're more on the creative side, or more well versed in organization and analyzing, there is a specialty that will make use of your skills and potential.
Not convinced? That's okay! For many people, cyber security is a subject that's veiled in a lot of mystery, but once you do a little bit of research, it'll become clear that the field has a plethora of massive opportunities, especially for veterans.
Cyber Security Job Market is Booming
Calling All Military Spouses – Check Out MyCAA!