Cyber Security Job Market is Booming
The demand for jobs in the cyber security field have increased by 43% in the last year, with employers in the United States posting well over 700,000 roles for the field. When you compare that figure with the meager 18% reported for the rest of the job market, that's astounding. However, employers are having a hard time filling those roles because of a shortage of talent. This also means some notable salary increases being offered for these jobs, so if you are at a place where you are giving your career path a reconsideration, I would strongly suggest looking into the rapidly expanding field of cyber security!
You can be a cyber security analyst who identifies an organization's vulnerabilities and analyzes the information security risks of an organization.
You can also be a security engineer, who designs and implements system and network solutions for an organization. This job is more on the technical side.
Or you can be a consultant or expert in forensics, advising an organization's upper management on how to better improve upon their IT infrastructure.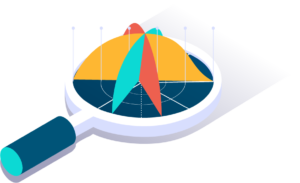 While these are some very general job roles in the cyber security field, there are many specialized skills you can choose to build an expertise in, which will set you apart as a candidate:
Security architecture and design: People in this specialty define the weaknesses of information system platforms such as routers, firewalls, and servers, and then design and implement policies for them. If you are creative and adept at problem solving, this specialty might interest you.
Data Loss Prevention: Roles within this specialty are like the bodyguards of secure data. Engineers with this specialty are in charge of making sure that anti-viral systems and malware security is tight and up to date.
Information Security Governance and Risk Management: Otherwise referred to as GRC (Governance, Risk, and Compliance), analysts within this specialty perform risk analysis and security audits to make sure compliance with standards and protocols is met.
Identity and Access Management: This specialty manages permissions, user identification, and authorizations across all systems within an organization. Attacks that infiltrate through compromised user credentials are some of the most common, so vigilance is required by those within this specialty.
Incident Response and Forensic Analysis: Penetration testing, threat detection, and analysis of security events is the core responsibility of people with this role in cyber security. If you possess strong investigative skills, critical thinking, and keen observation, then this area of expertise will be very exciting for you.
Secure DevOps: These people oversee managing systems in an organization's cloud (data center). They also install, configure, and operate systems and security products like firewalls and Hardware Security Modules.
Software Development Security: A person with this specialty oversees the creation of software to ensure that security protocols are being implemented. Someone who is very detail oriented and vigilant is ideal for this role.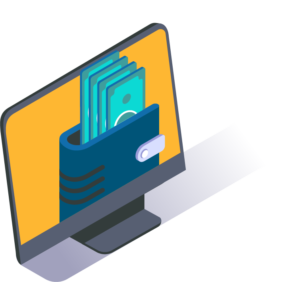 Whether you choose to invest time in learning just the more general skills in cyber security, or sharpening your acumen in a more specific skill, the job market for cyber security is being forecasted as the promise land for lucrative opportunities.
HOW TO LAUNCH YOUR CYBER SECURITY CAREER
HOW TO LAUNCH A CAREER IN ARTIFICIAL INTELLIGENCE
HOW TO LAUNCH A CAREER IN MACHINE LEARNING
HOW TO LAUNCH A CAREER IN NETWORK ADMINISTRATION
HOW TO LAUNCH A CAREER IN PROJECT MANAGEMENT
HOW TO LAUNCH YOUR CAREER IN CLOUD
HOW TO LAUNCH YOUR CAREER IN PEN TESTING
So, what are you waiting for? Check out Intellectual Point's programs to get the ball rolling on your future full of dollar signs and career gratification today!