Calling All Military Spouses – Check Out MyCAA!
The MyCAA program is for spouses of active-duty service members, National Guard, and reserve members under qualifying Title 10 orders in pay grades E-1 through E-5, W-1 through W-2and O-1 through O-2.
Get Started with MyCAA at Intellectual Point
The MyCAA Scholarship helps you be successful on your path with:
An individualized coaching session with a SECO career coach
An Education and Training Plan
Up to $4,000 of tuition assistance
Valuable SECO tools, such as the Traitify Personality Assessment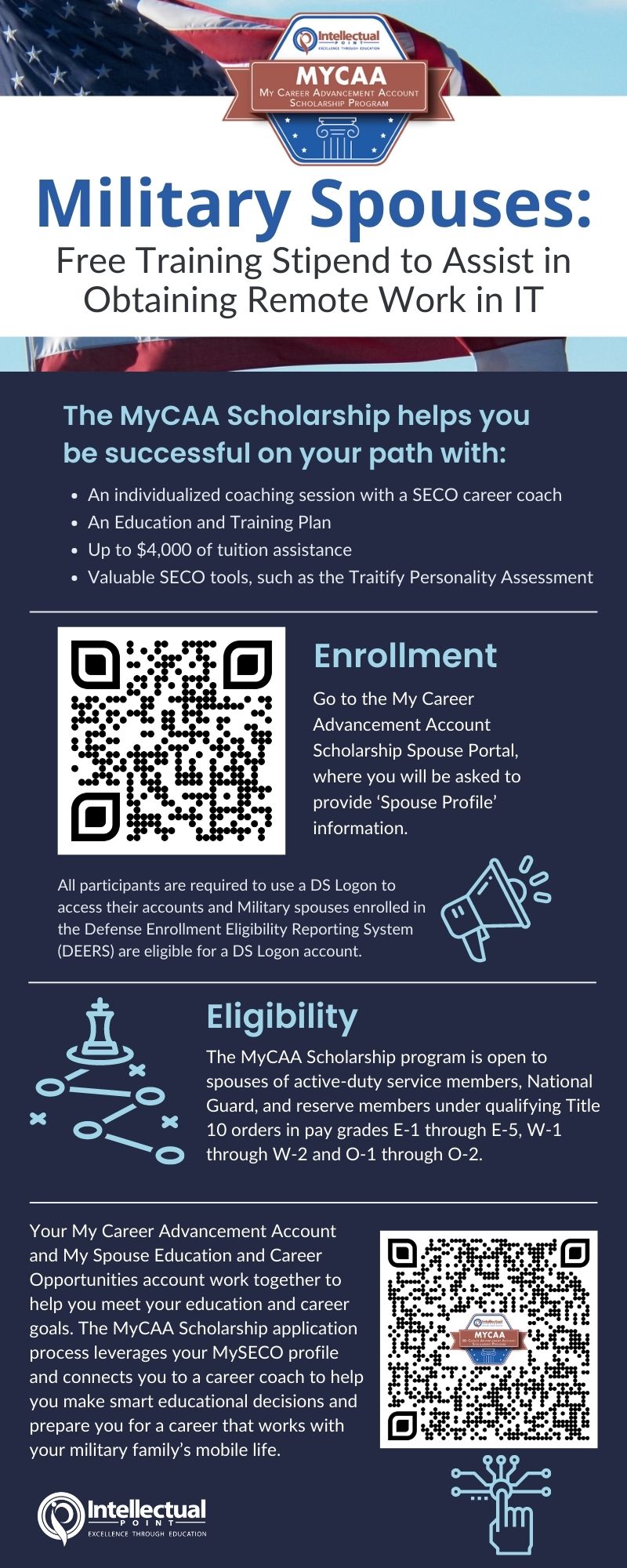 ENROLLMENT STEPS FOR THE SPOUSE/STUDENT
Please use this link to register for the MyCAA program. This will take you to the My Career Advancement Account Scholarship Spouse Portal, where you will be asked to provide 'Spouse Profile' information.
All participants are required to use a DS Logon to access their accounts and Military spouses enrolled in the Defense Enrollment Eligibility Reporting System (DEERS) are eligible for a DS Logon account.
For information about creating a DS Logon premium account, please access the following:  https://myseco.militaryonesource.mil/Portal/Media/Default/Collaterals_Catalog/MyCAA_Basics/How-do-I-access-MyCAA-using-DS-Logon.pdf.
Army Cool MyCAA Flyer Download