How Veterans Can Get the Same 'Reskilling' Training Open to Civilians
Have you had a chance to read the "How Veterans Can Get the Same 'Reskilling' Training Open to Civilians" article on Military.com? Blake Sitwell explains how someone can improve their career trajectory without the need for lengthy education courses at college or universities but instead with "reskilling" or "upskilling". Blake shares how Intellectual Point is a great reskilling resource for separating veterans. He talked about our VET TEC and VRRAP programs.
Blake spoke to Lindsay King and she said, "Our program aims to get the graduate to meaningful employment after they complete our program." "The majority of our student population is transitioning, whether that is a transitioning service member or someone who's coming to us from a declining industry. So we've really tried to provide a holistic support model. We're not trying to produce graduates; we're trying to get people to their overall goal of higher employment."
Everyone interested in becoming an Intellectual Point student first must submit a resume, whether they're currently employed or not, for the program to assess their best career opportunities. Then after submitting their interest form, the veteran will meet with one of the company's career counselors to get a feel for their individual interests and goals and determine the best way forward.
See the full Military.com Article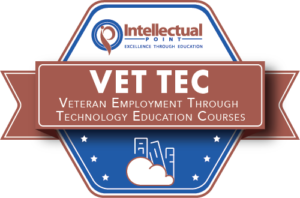 WHAT IS THE VET TEC PROGRAM?
VET TEC is an acronym for Veteran Employment Through Technology Education Courses.  This is a program offered under the direction of the Veterans Administration that will pay for Veterans to get training in technology jobs without consuming their GI Bill® benefits.  This program is an alternative to the Post-9/11 GI Bill®, with a focus on getting Veterans into flexible, in-demand, high-paying careers like, e.g., information security and software coding. As per the Department of Veterans Affairs website, Intellectual Point is listed as a VET TEC Training Provider.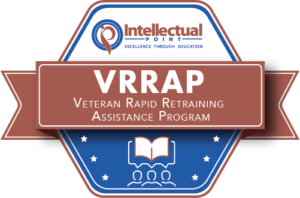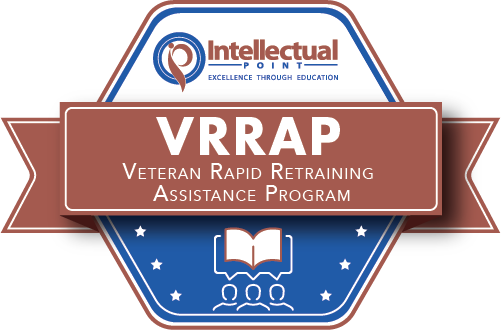 WHAT IS THE VRRAP PROGRAM?
The Veteran Rapid Retraining Assistance Program (VRRAP) offers education and training for high-demand jobs to Veterans who are unemployed because of the COVID-19 pandemic. Keep reading to find out if you're eligible and how to apply.
WHAT IS THE ARMY COOL PROGRAM?
The Army Credentialing Assistance Program is like the Army's Tuition Assistance Program, where Soldiers can receive funding in pursuit of credentials that are listed in Army COOL.  So what does the "COOL" in Army COOL stand for? The COOL stands for Credentialing Opportunities On-Line. The goal of the Credentialing Assistance Program is to help Army service members get certifications and licenses. That can enhance their skills or assist them as they transition into the civilian workforce.
See all of our Veteran Programs