How to Pass your CompTIA A+ Exam
If you're looking to get A+ certified, a great tool to utilize is the CompTIA website (www.comptia.org). Not only does it go over what the exam is like, it also breaks down the exam content by the objectives and sub-objectives that the exam covers. Focusing your studying on these objectives is a great way to ensure that you pass your exam!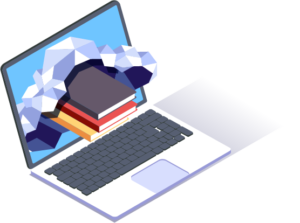 For the Core 1 (220-1001) exam, you can expect to have a maximum of 90 multiple-choice and performance-based questions, with a total of 90 minutes to complete the exam. In order to pass, you must achieve a minimum score of 675.
There are five areas or domains that the Core 1 exam covers: mobile devices, networking, hardware virtualization and cloud computing, and hardware and network troubleshooting. The CompTIA website goes over all the objectives for each of these domains that you can expect will be covered on the exam.
As an example, for the mobile devices domain, you will be expected to understand how the Android and iPhone operating systems work, as well as tablets and other mobile device operating systems. For networking, you will be expected to differentiate between the different cables, routers, and trouble shooting devices, etc.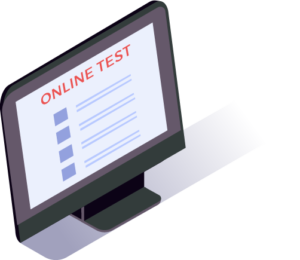 For the Core 2 (220-1002) exam, like the Core 1, you will have 90 minutes to complete a maximum of 90 questions that are both multiple-choice and performance-based with 700 being the passing score. There are four main domains that the Core 2 exam covers: operating systems, security, software trouble shooting, and operational procedures.
You'll need to be comfortable with Linux, Mac OS, and Windows operating systems, particularly Windows 7 and Windows 10. You should also expect to be tested on how to take care of your safety and your equipment with PPE and anti-static measures as well as procedures and precautions to ensure safe use of the internet. For software trouble shooting, the exam will go over installing and uninstalling applications, malware, device driver configuration, and how to keep an operating system running at peak performance.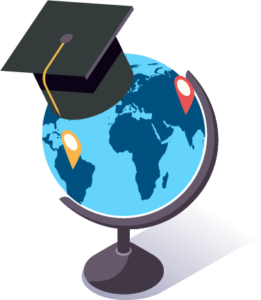 Outside of the CompTIA website, there are several resources you can utilize in order to pass your exams. Now that you have access to exam-specific objectives, you can study accordingly:
Using podcasts or video series on a platform like YouTube to watch/listen to the exam objectives will prime you for understanding them when you're learning them in class or studying them closely.
Practicing the exam questions, paying special attention to the explanations for right and wrong answers, is a great way to solidify that understanding.
When taking notes, be sure to use metaphors and visuals.
Make use of flashcards every day but be sure to expose yourself to the more difficult materials more often.
Break up your study sessions into smaller goals and increments spread over a period of days instead of trying to accomplish huge cramming sessions, which are not conducive to learning.
Try seeing if you can explain the concepts to a child, which will help you
When it comes to the exams themselves, pay very close attention to the wording: the right or wrong answer could be the difference of ONE word, be very careful, and do not rush through reading the question and the answers.
For other tips on how to pass your CompTia A+ exams, be sure to check out these other blogs:
How to Pass the CompTIA Security+ Exam at the First Attempt – Intellectual Point
Ways to Deal with Test-Taking Anxiety – Intellectual Point