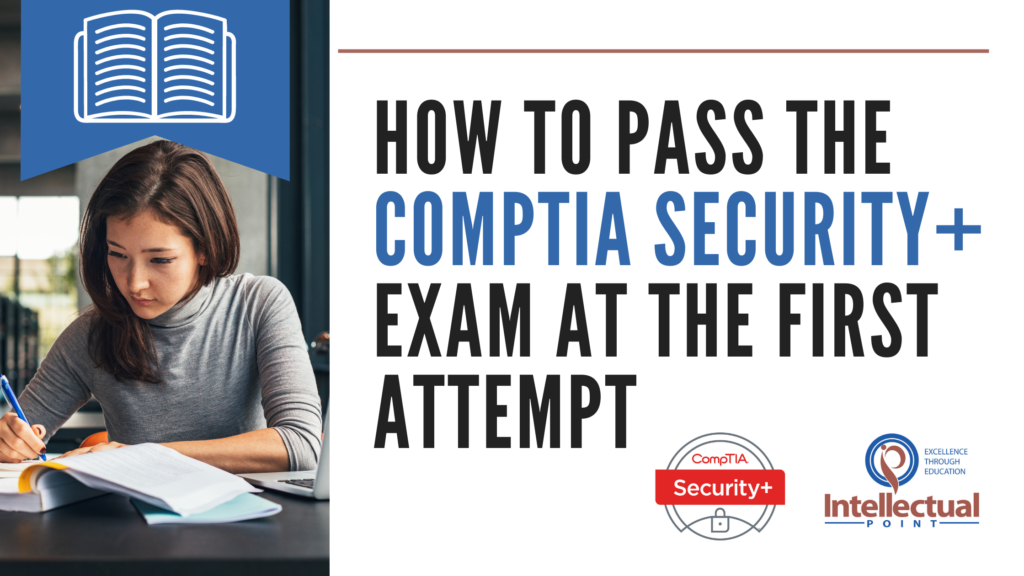 How to pass the CompTIA Security+ Exam at the First Attempt
First, you need to familiarize yourself with what is on the test. Get to know the six CompTIA Security+ exam domains.
Threats, Attacks, and Vulnerabilities (21%)
Technologies and Tools (22%)
Architecture and Design (15%)
Identity and Access Management (16%)
Risk Management (14%)
Cryptography and PKI (12%)
Gather data on each domain and study the information that comes under each of them. Focus on the area that you find challenging. Before moving to the next part, make sure that you have mastered the existing one.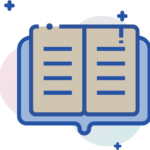 Make a Study Plan
After knowing the domains and all the areas under them, it is time to make a study plan. Schedule your studies wisely and keep all the things belonging to the same category together. In between the domains, make sure to learn new things about the previous one and prepare yourself for the upcoming one.
Other things that need to be considered while making your study plan are:
The time of your examination, i.e., how soon can you go for it?
The amount you can spend on courses and training
The training method that suits you the best
The things that you already know

Increase the efficiency of your learning
Prioritize your studying – The best way to study for CompTIA Security+ is to have a study plan at hand. A great place to start studying for the CompTIA Security+ SY0-601 exam is the CompTIA Security+ Certification Exam Objectives. It can serve as a roadmap to check your progress through the material as you prepare for the test and explains the objectives of the certifications.
Get a good study guide. Consider using the official CompTIA study resources and textbooks. At the top of the list is the Official CompTIA Security+ Study Guide, which is available in ebook format for $149.
Familiarize Yourself with Ports and Protocols. CompTIA exams always test you on various ports and protocols in the multiple-choice questions as well as in the performance-based questions.
Familiarize Yourself with Acronyms. Consider using the glossary of terms and keywords to familiarize yourself with the acronyms and abbreviations.
Join a CompTIA Security+ Online Community. Study with a group of like-minded people in order to stay motivated, get answers to your questions, and share strategies. The internet is full of Security+ forums that allow both test takers and experts to share their experiences.
Take an online CompTIA Security+ training boot camp. Boot camps help you get up to speed quickly on the CompTIA Security+ exam topics. Such training are generally intensive, 3-5 day deep dives into the exam topics using a variety of course materials.

Practice, practice, practice
Take practice exams and review the answers to questions you miss. Practice test questions to figure out your weak areas so you can focus on them. You can find practice exams on RapidTestPrep and RapidSimulations and at the end of the chapter in the books. Remember, the Security Plus exam is 90 minutes long and has 90 questions, so time your practice exams and work out a strategy that works best for you.
Do not use "brain dumps." Make sure that you are getting quality, authorized practice materials. CompTIA warns candidates against using "brain dump" websites that claim to provide actual exam questions.
Review test policies ahead of time. What if exam day is approaching and you don't feel ready yet? Well, you can reschedule or cancel any time until 24 hours before the exam. You should also know those test takers are not allowed to use electronic devices, including laptops, smartphones, or smartwatches, during the exam for any CompTIA certifications. Get familiar with the test policies before you go to the exam, so you can stay focused on what's important and not worry about the little things.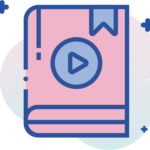 Use the right strategies during the test. Here are some helpful tips on the approach to answering the test Questions:
Skip questions you are not confident in. Since the test is timed, if you are not sure about the correct answer to a question, don't waste too much time on it. Instead, click the "Flag for review" option and come back to it later.
Read the test questions carefully. Pay extra attention to capitalize words like "BEST, MOST, and LEAST." If several answers might seem correct, you need to choose the one that corresponds to the capitalized word.
Be prepared for performance-based questions. To answer performance-based questions (PBQs), you need to perform a taste or solve a problem in a simulated environment. These are more complex than other standard questions and often take more time to solve. They appear at the beginning of the test, but you will not see the clock that shows the time remaining while you are working on PBQs. If you are not confident about your answer, flag it for review and return to it later.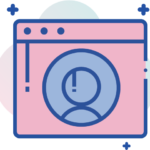 Use these Multiple-Choice Tips
The majority of the questions are multiple-choice. You can use these tips to help when answering multiple-choice questions.
Think of the correct answer before looking at the answers
Eliminate incorrect answers (you can often eliminate two incorrect answers right away)
Look for clues in the answers (similar answers with a subtle difference indicate one of them is correct)
Be aware of negatives (such as NOT) that change the question
Be aware of double negatives (such as not uncommon), which change the meaning to positive (not uncommon=common)
Don't change your answers (unless you're absolutely sure that the first answer you picked was incorrect.)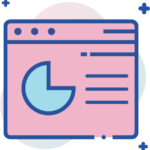 Determine your strengths and weaknesses with practice tests
Once you've started preparing, it's helpful to take a practice test. Going through a series of questions that mimic questions found on the Security+ exam will provide you with information about the exam and feedback on your own readiness. A review of your score, both overall and within each domain, will let you see what areas you know and what areas you could use more review.
There is another benefit to taking a practice test. Secuirty+ is not earned through just theoretical and factual knowledge. In addition to multiple-choice questions, the exam includes performance-based questions (PBQs), which test a candidate's ability to address security issues in a simulated environment. These questions confirm your proficiency in applying the knowledge that you have learned.
Taking a practice test will also allow you to feel more comfortable with the exam. Understanding what to expect will increase your familiarity with the format and give you confidence.
Pro Tip: Even when taking practice exams, treat them like the real ones. Get a good night's sleep, eat well, and take it at the same time you'll take the official exam. Develop an exam routine. Nothing new on exam day.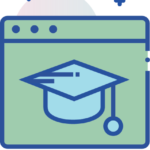 Fill Your Knowledge Gaps
Once you have identified the areas where you need additional review, develop a plan to acquire that knowledge. One of the best ways to do this is through a formal training course.
When choosing a Security+ Course make sure it's through a CompTIA authorized training provider.
This ensures:
You're working with a training company that's been vetting and continually-audited by CompTIA.
You're learning from an expert instructor with experience in the field. They're a great resource to leverage to understand the exam's multiple-choice questions and for the more challenging performance-based questions.

Prepare for the Exam
Once you have completed the course, take time to review the materials. Pay particular attention to those areas that were less familiar to you. You cannot bring any reference materials with you into the exam, so you should study until you are confident that you know the material.
Practice the concepts that you have learning until you feel comfortable. Review the key terms and go through all of the labs included with the course you completed. This will help you to be prepared as possible for both the multiple-choice and performance-based questions.
Once you feel ready, it is time to schedule the exam. The CompTIA Security+ exam is administered by Pearson VUE and can be taken either in-person or online.
You can register for the exam, as well as reschedule it should you have a conflict. on the Person VUE website.
On the night before the exam, get plenty of rest. you will want to be alert in order to do your best.

Take the Exam
As you begin the exam, take a breath and remind yourself to read each question carefully. You do not want to answer a question incorrectly due to a reading error.
The Security+ exam is timed. You will be allotted 90 minutes to complete it, but you can skip and return to any questions you choose. Some test takers like to go through the questions in order, while others prefer to start with selected questions and go back to the rest. you can being with the questions you find easiest and then tackle the more difficult ones, start with the hardest ones and get them out of the way. Or go through the questions in order. The choice is yours.
You can also change your responses, so if you have time left at the end, you should review your answers to make sure they are correct. Once your time is up or you are confident that you're done, it is time to submit your responses and receive your results.
Your responses will be tabulated immediately. A score of 750 or higher (on a scale of 100-900) is needed to pass. After your exam is scored and you have passed, you will receive a confirmation of your accomplishment, have the option of receiving a physical copy of your certification, and be entitled to showcase your certification on LinkedIn and in your list of certifications earned.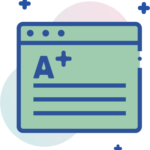 Relax and Clear Your Mind
These tips will help you in staying focused and relaxed during the exam:
Be aware of the time and keep a record of it
Read the questions carefully
Stretch and relax your muscles during the exams. It will relax your mind too.
Do not panic. There is nothing to feel stressed about the exam. If you cannot get through this exam this time, there is always a next chance.
For more information about the CompTIA Security+ Bootcamps or study Materials please contact us!
or call (703) 554-3827