Are you ready to step into the Metaverse?
The metaverse has been a hot topic of conversation with Facebook (Meta) and Microsoft both already stepping into the 3D world.  The metaverse is going to become the new internet and a place to "live". This new concept will change the online infrastructure and grow the use of AI and real-time 3D worlds.
The metaverse will be an online virtual world with augmented reality, virtual reality, 3d holographic avatars, video, and other means of communication. It will be a hyper-real alternative world for you to coexist in. Think of attending a conference, taking a virtual trip, or going to a concert in this virtual world. You will have your avatar and it will feel like you are actually there.
Metaverse is a stitching together of disparate technological phenomena of today – videogames, virtual reality, zoom calls, cryptocurrency, social media – into a new platform upon which different brands, creators, and software engineers can do their thing.
According to Mark Zuckerberg, metaverse is next generation internet. This would make it a "platform" like others before it, including open ones like the web, proprietary but broadly accessible ones like "the cloud," and closed ones like Facebook's ecosystem and Apple's App Store or Google's Android Play store.
"We've gone from desktop to web to phones, from text to photos to video, but this isn't the end of the line," "The next platform and medium will be an even more immersive and embodied internet where you're in the experience, not just looking at it."
A small-but-growing cadre of technologists believes it's possible to build a future metaverse on open standards, just like the web and the internet itself. While still in its infancy, the concept of "Web3.0" is that the metaverse can be built with open-source code and the same kind of blockchain-based systems that undergird cryptocurrencies like bitcoin. Using these technologies, it may be possible to create a global network of computers that can run both a metaverse and all the applications people might want to build atop them.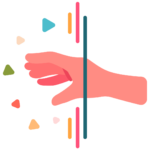 Some of the features of the metaverse:
Boundless – There are no boundaries between real and digital, and the metaverse is endless
Always On – The metaverse never turns off and can't be reset
Immersive – The metaverse is a realistic sensory experience that can be enhanced with extended reality (XR) tools.
Decentralized – No single entity has control over the metaverse
Economic System – Digital currencies will help power functioning virtual economies
Social Experiences – The metaverse creates strong social links with other users and AI virtual beings, creating events mean to be shared together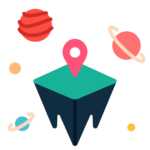 Rather, it is a complex digital environment that relies on seven distinct layers (suggested by Jon Radoff, author of Building the Metaverse blog):
Infrastructure – Connectivity technologies like 5G, Wi-Fi, cloud, and hi-tech materials like GPUs.
Human interface – VR headsets, AR glasses, haptics, and other technologies users will leverage to join the metaverse.
Decentralization – Blockchain, artificial intelligence, edge computing, and other tools of democratization.
Spatial computing – 3D visualization and modeling frameworks
Creator economy – An assortment of design tools, digital assets, and e-commerce establishments
Discovery – The content engine driving engagement, including ads, social media, ratings, reviews, etc.
Experiences – VR equivalents of digital apps for gaming, events, work, shopping, etc.

Companies Building the Metaverse
Walmart appears to be venturing into the metaverse with plans to create its own cryptocurrency and collection of non-fungible tokens (NFTs).
Epic Games, the company behind the popular immersive game Fortnite, was always perfectly poised to build the metaverse.
Facebook (Meta), has the Oculus range of headsets, a massive social media ad engine, and a thriving creator economy, it could manage to launch a working prototype in 2-5 years.
Niantic's Pokémon Go was among the first immersive experiences to blur the lines between real and virtual.
Nvidia, creators can collaborate on 3D modeling, design, and simulation. Omniverse combines 3D graphics with AI and supercomputing, laying the foundations of the metaverse.
Microsoft, meanwhile, is looking to build a work-focused metaverse that connects its hugely popular offerings in a digital environment called Mesh.
Decentraland was among the early movers who explicitly mentioned the metaverse as their core product. Decentraland has steadily gained momentum – a piece of real estate inside its VR world recently sold for a record $2.4 million.
Apple could be a surprising dark horse in the race towards the metaverse. It is currently working on advanced VR gear that could revolutionize the metaverse experience.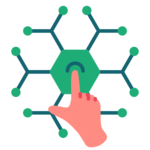 Everything Facebook (Meta) revealed about the Metaverse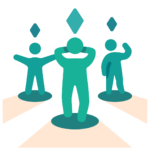 We have a new Summer Camp in the Metaverse!
GO VIRTUAL REALITY (VR) METAVERSE CAMP
In this Go Virtual Reality (VR) Metaverse camp, high school students and middle school students will learn how to use the Oculus Go! This exciting new camp offers a unique immersive atmosphere that will help make learning fun. Metaverse is a hot topic and is the future of business and human interaction. The metaverse is a digital space that allows users to communicate and move virtually in 3-dimensional avatars or digital representations. The Oculus Go will be a powerful tool that will provide an immersive experience. You will learn coding, automation, AI, strategic planning, logic & reason, fine motor skills, and more.
9:00 AM – 12:00PM
July 25, 26, 27, 28, 29