Why Should I get CompTIA Security+ Certified at Intellectual Point?
CompTIA Security+ is the industry standard for validating baseline skills needed to perform core security functions and pursue an IT security career. CompTIA Security+ is compliant with ISO 17024 standards and approved by the U.S. Department of Defense (DoD) to meet directive 8140/8570.01-M requirements.
When you are getting started in your Cyber Security Career it is very hard to figure out where to start. The CompTIA Security+ is a vendor-neutral certification that deals with several key concepts in IT security, including networks, data and host security, threats and vulnerabilities, compliance, access and identity control, and cryptography. These skills will allow you to demonstrate that you know how to respond to incidents and mitigate risks before security problems occur.
How to Launch your Cyber Security Career
---
The new CompTIA Security+ certification covers the junior IT auditor/penetration tester job role, in addition to the following positions:
Systems administrator
Network administrator
Security administrator
Companies like Northrop Grumman, Brotherhood Mutual, The Joint Commission, Nationwide, Agile Defense, and Modern Technology Solutions, Inc. (MTSI) all look for CompTIA Security+ certification in hiring.
How to Prepare for the CompTIA Security+ Exam
---
Top Reasons to Get CompTIA Security+ Certified
Prove Your Knowledge
Certification validates your skills and is proof that you have mastered the knowledge covered in training.
Earn the Industry Standard
CompTIA Security+ is the industry standard for establishing a career in security and is the preferred qualifying credential for early career cybersecurity professionals.
Get Your Foot in the Door
Certification makes a great first impression. According to an IDC report, 96 percent of HR managers use IT certifications as screening or hiring criteria during recruitment.
Make an Impact
New research shows that IT professionals with CompTIA A+ or CompTIA Security+ perform at a higher level than those who are not certified.
Progress Along a Career Roadmap
Not sure where an IT certification can take you? Browse IT careers for professionals, navigate certifications and discover jobs in areas that interest you and open doors to opportunity and success.
Expect Success with CompTIA Security+ Certification
Getting certified is the best way to future-proof your career. Nine out of 10 employers agree that certifications are critical in finding the right person for the job. Plus, IT certified individuals are more likely to be promoted than those without IT certifications.
---
---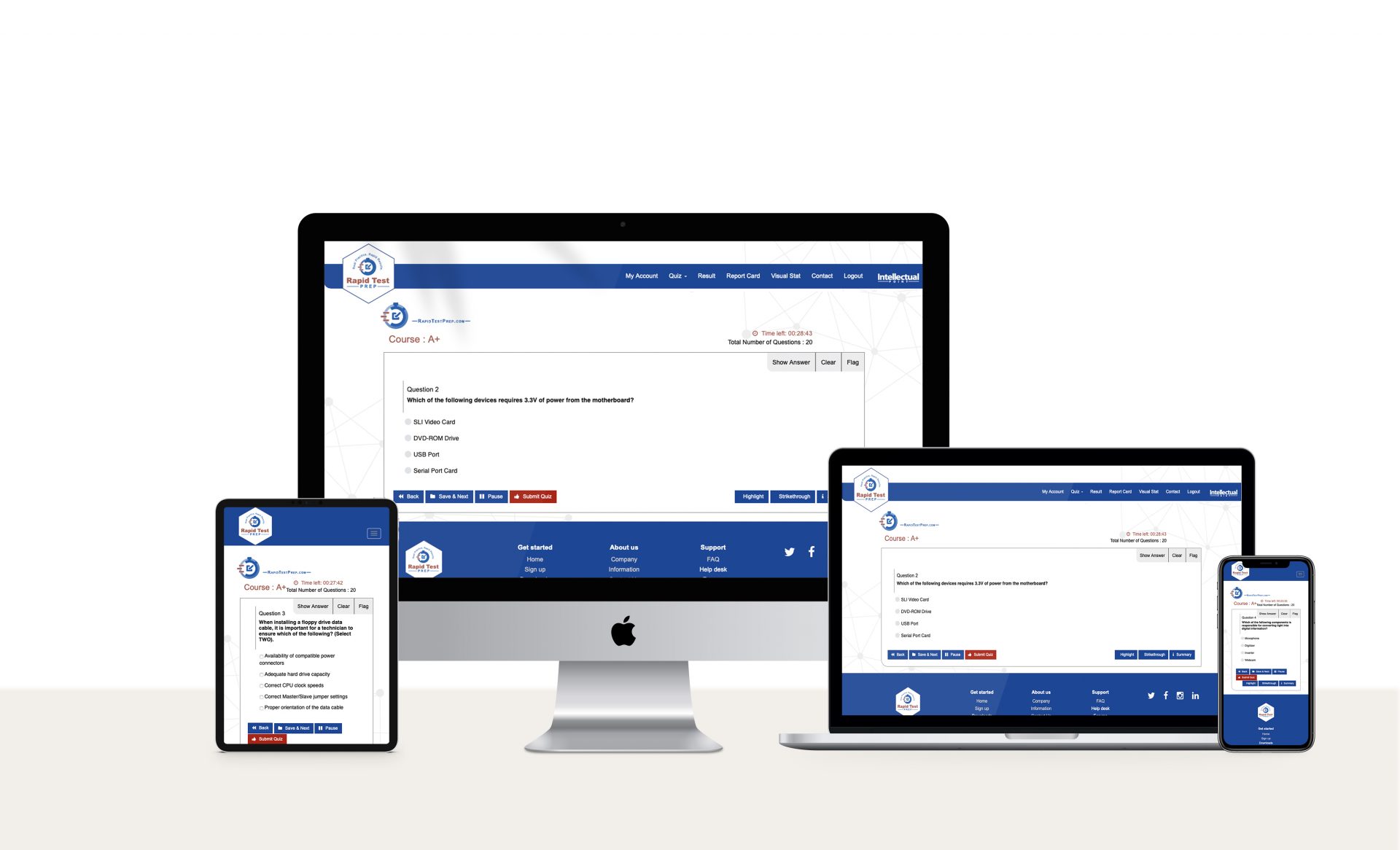 But why should you take a class with Intellectual Point?
When you enroll in a class at Intellectual Point, you will get access to some amazing tools!
A Study Guide
A Class Completing Certification
Access to Rapid Test Prep
Access to Rapid Flash Cards
Access to Rapid Simulations
Access to Rapid Study Notes
Google Classroom
Simulations Question pack
Concise Notes
Video and Audio Files
Resume Help
Job Placement
See all the Exclusive Intellectual Point Educations Benefits!
---
See the CompTIA Security+ Brochure
See our Schedule