Networking Is Essential For Your Career!
Networking will help you develop and improve your skillset, stay on top of the latest trends in your industry, keep up-to-date on the job market, meet prospective mentors, partners, and potential clients. It will help you gain access to the resources and talent to push your career to the next level. If you look at the most successful people you will see they are surrounded by strong network channels.
Who you network with and their relevance to your career matters more. Learn how you can contribute to their success, in addition to how you stand to benefit from their knowledge. Professional relationship building is not what you know: it's who you know.
We have a free #Digital #Natives #Meetup group that can help you improve your networking.
---
Here are a few reasons you need to start networking:
An Opportunity to Exchange Ideas
Success in a career is largely attributed to the pool of information or ideas you have garnered over the past. When you create networks it will help foster a trade of ideas to maintain long-term relationships and mutual trust. When you are able to give and receive ideas, it will help in your career and personal life
---
You will Become Noticeable
When you stand out in both your expertise and the services you offer, it creates room for a partnership which in turn builds a career. Many professionals have been able to understand how to nurture their networking strength and create more visibility for different associates and clients in their career path.
---
New Doors Will Open
Opportunities like meeting the right people that are superior to your career path could be a stepping stone that could change your life for the better. This will give you the opportunity to expand with minimal effort.
---
Take a Hard Look at your Qualifications
Take a deep look at the different levels of your chosen career and how people with similar positions have attained their present height. Not only do you need to get your certifications you must also have a strong network and a good relationship with others.
---
Build a Support System
Good networking with high profile individuals from the same career path can serve as support. They can help you manage your challenges effectively by either giving you advice or linking you to the right financial support.
---
Growth in Networking Status
Networking is a long-term process and the top career individuals that are successful are the result of the status they have grown in networking. The contacts you keep are largely attributed to your growth. Your connections are powerful.
---
Positive Spotlight
The more you network the more you build your self-confidence. This strong self-confidence that you built up over time will help you stay in a positive spot. It can also help with interviews and other career opportunities.
---
Build Long-Lasting Relationships
Building a strong network takes time but if you build a long-lasting relationship it can help build your career. It needs to be a two-way process of giving and taking and can open doors for a firmer relationship.
---
Come build your network at our free Digital Natives Meetups. This group is growing quickly and has created great opportunities for many of our members already.
---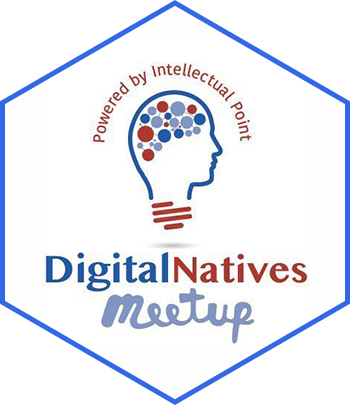 Earn CE credits! Attending a Digital Natives Meetup is a great way to earn the continuing education credits you need to keep your certifications current. In addition, Digital Natives Meetups allow you to:
Earn Continuing Education (CE) certificates worth 2 credits
Meet hiring managers and learn about upcoming opportunities
Learn from industry experts & leaders
Network with other IT professionals
Enter for a chance to win great prizes
Enjoy free snacks
See the calendar and sign up today!