Learn About Vectra AI to Boost Your Cybersecurity Career
By contributor Lyan Ware
What is Vectra AI?
Vectra AI provides AI-driven threat detection and response for hybrid and multi-cloud enterprises. Cybersecurity professionals use the AI-driven Vectra Threat Detection and Response platform, harnessing Attack Signal IntelligenceTM to erase unknown cyber threats and eliminate blind spots across their environments.
When teams deploy Vectra Attack Signal Intelligence, defenders are armed with AI to automate the detection, triage and prioritization of security events and alerts. They gain a high-fidelity attack signal and the deep attack context needed to rapidly investigate and respond to security incidents and stop cyber-attacks from becoming breaches — ultimately by gaining clarity about the most urgent threats.
Vectra provides functionality that cybersecurity professionals use to improve security posture by helping them go beyond signatures and anomalies to analyze attacker behavior in real-time. Vectra can also be used to identify security gaps that may have slipped by other solutions.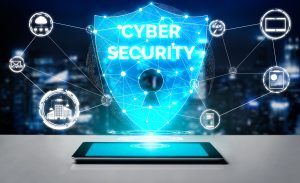 How cybersecurity professionals can use Vectra:
Threat Detection and Response: Vectra AI shows security teams what activity is malicious in their network, so they can focus on the most urgent threats.
Threat Hunting: Vectra AI can identify threats that are not detected by traditional security solutions. This can help cybersecurity professionals to identify and investigate threats before they cause damage.
Incident Response: Vectra can provide context about threats, which can help cybersecurity professionals respond to incidents more effectively. The platform can also automate response actions, which can help to speed up the incident response process.
Risk Management: Vectra can track the effectiveness of security controls and identify gaps in security. This information can be used to improve the organization's security posture and reduce the risk of cyberattacks.
Reduced false positives: Vectra's AI can identify threats with a high degree of accuracy, which reduces the number of false positives that cybersecurity professionals have to investigate.
Increased visibility: Vectra provides a comprehensive view of the network, which allows cybersecurity professionals to see all of the threats that are targeting their organization.
Improved collaboration: Vectra's platform can be used to collaborate with other cybersecurity professionals, which can help to improve the speed and effectiveness of threat detection and response.
The world is changing with the latest innovations in Artificial Intelligence. Across several industries, the use of AI is helping professionals increase their productivity and efficiency. Using a powerful tool like Vectra can bolster your budding cybersecurity career with its ease of use, affordability, and efficacy.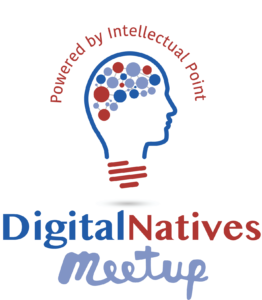 Interested in a live demonstration?
Join us on Tuesday, June 6th, at 6PM EST for a Vectra Blue Team hands-on lab for first time users of Vectra products, security professionals, and non-security professionals. This entry level workshop will showcase Vectra's AI-driven network detection capability for people with no prior cybersecurity experience.
RSVP For the Digital Natives Meetup