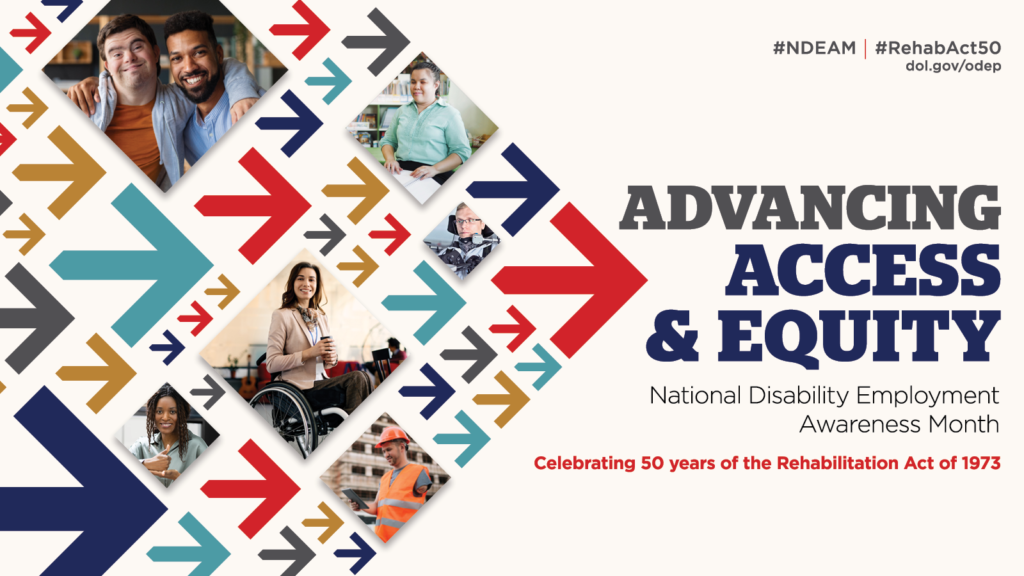 Intellectual Point Celebrates NDEAM 2023
By contributor Lyan Ware
National Disability Employment Awareness Month (NDEAM) is celebrated every October to raise awareness about the importance of inclusivity in the workplace and to celebrate the contributions of workers with disabilities. The theme for NDEAM 2023 is "Advancing Access and Equity: Then, Now, and Next," which honors the 50th anniversary of the passage of the Rehabilitation Act of 1973, the first federal legislation to prohibit discrimination and address access and equity for people with disabilities.
Inclusivity is important in the workplace because it creates a welcoming environment where everyone feels valued and respected. However, people with disabilities often face challenges in the workplace, such as bullying, lack of accessibility, and stigmatization. Employers can take steps to promote inclusivity and diversity in the workplace, such as acknowledging intersectionality, investing in employee resource groups, and communicating with transparency.
We at Intellectual Point proudly employ, serve, and accommodate veterans and civilians alike with disabilities. Since 2015 we've also partnered with the Virginia Department for Aging and Rehabilitative Services (DARS) and Virginia's Department for the Blind and Vision Impaired (DBVI) to provide youth with disabilities vocational exploration and discovery within the STEM career fields through our STEM Workshops. Intellectual Point believes that employment empowers the lives of people with disabilities while contributing to the character of our communities.
As part of NDEAM, employers can conduct training to ensure they understand their role in fostering an inclusive workplace culture. By promoting inclusivity and celebrating the contributions of workers with disabilities, we can create a more diverse and equitable workforce that benefits everyone.
Learn more about our STEM Workshops
Join our Digital Natives Meetup on December 6th!
Disabled ≠ Disadvantaged: Leveraging You in the Competitive Job Market
—