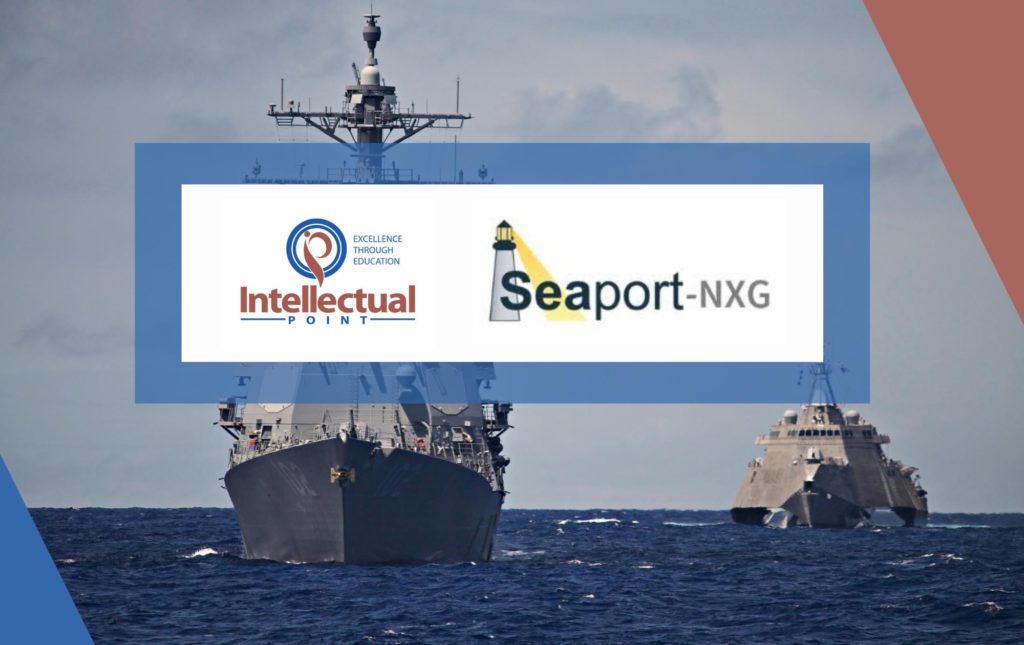 For Immediate Release: July 30, 2021
Intellectual Point Awarded Prime Contract on Department of Defense Navy SeaPort Next Generation (NxG)
Sterling VA, July 30, 2021 – Intellectual Point announced today that it will support the U.S. Navy through the contract vehicle known as SeaPort Next Generation (NxG). The government estimates the Navy will procure $5 billion worth of services annually through task orders issued under SeaPort NxG. Each multiple-award contract has a base period of two and a half years and an ordering period option of five years.
"We are honored to be a part of the Navy's SeaPort Next Generation program." Said Prem Jadhwani, CEO and President of Intellectual Point.
The SeaPort NxG contract vehicle will provide the U.S. Navy with an array of support services in 23 functional areas including Engineering, Financial Management, and Program Management.
Intellectual Point is proud to provide training for the Navy. Cyber Security is in high demand and a great career path for anyone interested in technology. Intellectual Point can help launch your Cyber Security Career and set you up for success.
ABOUT INTELLECTUAL POINT
Intellectual Point is a leading IT training, consulting and workforce development company that provides professional, hands-on information technology training in the areas of Information Assurance, Cybersecurity, Cloud computing, Big Data, Networking, and Program Management.  As an experienced provider of training to the Department of Defense to meet their rigorous DOD 8570.01 Directive, Intellectual Point is committed to providing high-quality training programs and consulting services based on the proven NIST NICE Framework, Risk Management Framework, ITIL, and Project Management processes.
For media Inquiries:
Prem Jadhwani, Intellectual Point
Prem@Intellectualpoint.com
(703) 554-3827
For more information, Navy Selects 600 Vendors for SeaPort Next Generation IDIQ via Rolling Admissions – GovCon Wire