Intellectual Point is offering UiPath Certification Classes
Are you ready to take your Robotic Process Automation to the next level? Did you know UiPath has certifications? The growth of the industry and the widespread adoption of RPA will drive job growth as well. Many types of jobs are available in RPA, including developer, project manager, business analyst, solution architect, and consultant. Also, you'll find job postings for RPA tech writers, process designers, and production managers. It is a field with plenty of possibilities!
What is Robotic Process Automation?
Robotic Process Automation is the technology that allows anyone today to configure computer software, or a "robot" to emulate and integrate the actions of a human interacting within digital systems to execute a business process. RPA robots utilize the user interface to capture data and manipulate applications just like humans do. They interpret, trigger responses, and communicate with other systems in order to perform a vast variety of repetitive tasks. Only substantially better: an RPA software robot never sleeps and makes zero mistakes.
In contrast to other, traditional IT solutions, RPA allows organizations to automate at a fraction of the cost and time previously encountered. RPA is also non-intrusive in nature and leverages the existing infrastructure without causing disruption to underlying systems, which would be difficult and costly to replace. With RPA, cost efficiency and compliance are no longer an operating cost but a byproduct of automation.
RPA robots are capable of mimicking many–if not all–human user actions. They log into applications, move files and folders, copy and paste data, fill in forms, extract structured and semi-structured data from documents, scrape browsers, and more.
---

UiPath Certifications for All RPA Roles!
General Track is for anyone who works with the UiPath RPA platform and requires strong foundational technical knowledge and skills
RPA Developer Track assesses deeper-level expertise in designing and developing complex RPA solutions. If you are an experienced RPA Developer, you may skip the Associate level.
---
UiPath Certified RPA Associate (UiRPA)
Assesses your problem solving and process identification skills
Tests your ability to build simple automation solutions
Is suitable for any RPA role including Junior RPA Developers, RPA Architects, Solution Architects, Business Analysts college graduates, and others
UiRPA is the first step for professionals who want to build and assess their knowledge and skills towards their journey to become Advanced RPA Developers, Solution Architects or RPA Architects
---
UiPath Certified Advanced RPA Developer (UiARD)
UiPath Advanced RPA Developer Certification assesses deeper-level RPA expertise covering the Robotic Enterprise Framework, and your ability to build complex and efficient RPA solutions independently
We recommend that candidates have 6+ months of working experience in developing RPA solutions
UiARD is for more technical RPA roles such as Advanced RPA Developers, Solution Architects, RPA Architects, and others
---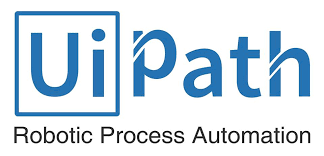 UiPath RPA Citizen Developer Foundation
UiPath RPA Citizen Developer Foundation is a new UiPath Academy training designed to help everyone who is looking to change the way they work with the power of automation.
A citizen developer is a non-technical user who would like to create simple automation for themselves or their department.
Citizen Developer Foundation spotlights UiPath StudioX – the no-code tool that allows you to build smaller task automations using simple drag-and-drop capabilities and serves as a perfect fit for users who have no or little development experience.
---
What are the business benefits of RPA?
Robots are here to stay. The faster you harvest their potential, the faster you create a competitive edge for your business. Robotic Process Automation delivers direct profitability while improving accuracy across organizations and industries. Enabling RPA to handle any processes will not only transform and streamline your organization's workflow. It will allow for superior scalability and flexibility within the enterprise, doubled by the fast, tailored response to specific needs. Software robots are easy to train and they integrate seamlessly into any system. Multiply them, and instantly deploy more as you go. They constantly report on their progress so you can go even bigger and better by using operational and business predictability while improving strategically.
UiPath Robotic Process Automation Associate
UiPath Robotic Process Automation Developer
UiPath RPA Citizen Developer Foundation
See Our Schedule