Are you ready to prove your expertise with robotic process automation (RPA)?
Robotic Process Automation does not mean the "Terminator" is going to take over. Rest assured that UiPath software robots are intelligent, reliable, and able to take on a huge range of tedious tasks. They can also build and manage, so you can launch an entire robot workforce to efficiently deliver higher performance and high ROI.

UiPath natively integrates with the enterprise applications you use today to extend their impact and become a Fully Automated Enterprise™. Explore reliable, trusted options to automate more processes designed for easy deployment and rapid time to value.
AWS – Integrate the UiPath end-to-end RPA platform with Amazon Web Services' (AWS) enterprise-ready cloud infrastructure, AI services, and cloud contact center solution. Quickly deploy UiPath on AWS with our pre-built configs. Spin up development, test, and production environments.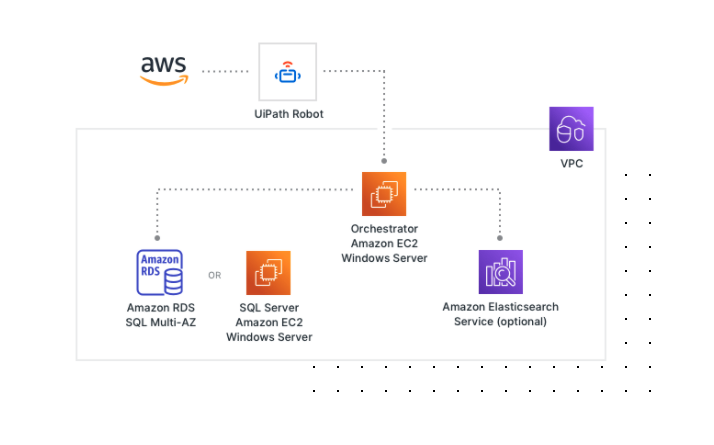 Microsoft – From the user desktop to the back office, businesses rely on Microsoft for the solutions, services, and infrastructure to innovate, calculate, communicate, and thrive. With UiPath, businesses like yours can build on that world-class portfolio to automate manual tasks, streamline the flow of information, and break down the barriers that keep your business from running at its best.
Oracle – Combine the expansive Oracle cloud platform and business applications with powerful UiPath automation to streamline critical workflows and complex processes. Bi-directional integration and preconfigured UiPath Activities make it fast and simple.​ A pre-built Connector lets you connect into UiPath Orchestrator directly from OICS to deploy and manage automation for Oracle applications. Get a standard interface for adding items to queues, starting jobs, fetching job status, and receiving output from queues.​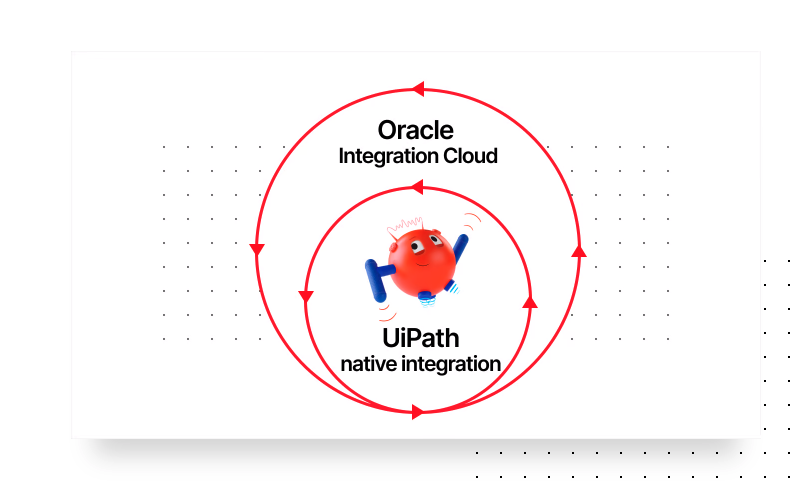 Tableau – It's a match made in heaven. Tableau analyzes your enterprise data and extracts key data-driven insights. UiPath robots act on them to trigger downstream workflows and accelerate decision-making directly from your Tableau dashboard. Native bi-directional integration makes it seamless, secure, and oh-so-easy.
There are many applications that you can connect to make some awesome automation!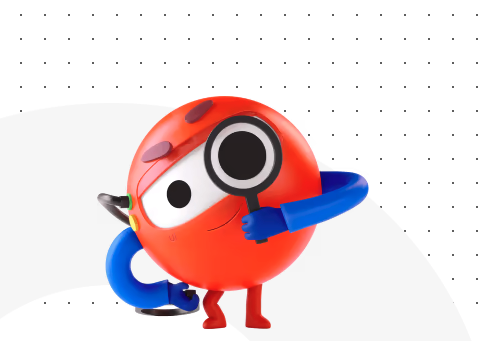 Why should you use UiPath?
Save time and effort – UiPath streamlines processes, uncovers efficiencies, and provides insights, making the path to digital transformation fast and cost-effective. It leverages existing systems to minimize disruption.
Elevate your employees' experience – By automating tasks, your teams are free to spend time on work with better returns. More than 200 ready-made components in our Marketplace give your employees more time—in less time.
Ensure compliance – UiPath robots improve compliance by following the exact process that meets your standards. Reporting tracks your robots, so documentation is always at your fingertips.
Improve customer experiences – With robots handling tasks, teams are free to deliver extra service to your highest-level customers. By standardizing processes, your outcomes are more efficient and effective.
Are you ready to get started on your automation career?
General Track is for anyone who works with the UiPath Platform and requires strong foundational technical knowledge and skills​.
RPA Developer Track is for anyone in a technical role looking to gain deeper-level expertise in designing and developing complex RPA solutions in the Robotic Enterprise Framework.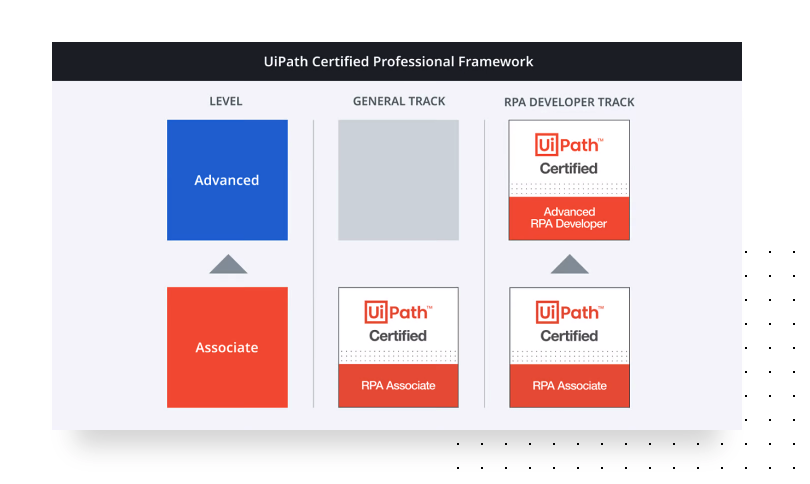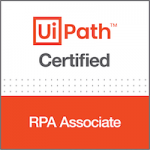 UiPath Certified RPA Associate (UiRPA)
UiRPA is for professionals who want to build, assess, and demonstrate their RPA skills. It is also a recommended foundational level certification to become Advanced RPA Developers, Solution Architects, or RPA Architects:
Assesses your problem-solving and process identification skills

Tests your ability to build simple automation solutions

Suitable for any knowledge worker including Junior RPA Developers, Architects, Solution Architects, Business Analysts, Accountants, college graduates, and others. If you are an experienced RPA Developer, you may skip the associate level.
Learn More About UiRPA Training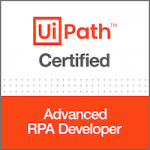 UiPath Certified Advanced RPA Developer (UiARD)
UiARD assesses a deeper level of RPA expertise covering the Robotic Enterprise Framework:
Evaluate your ability to build complex and efficient RPA solutions independently

Recommended for candidates with 6+ months of working experience in developing RPA solutions

Suitable for professionals in technical RPA roles, such as Advanced RPA Developers, Solution Architects, RPA Architects, and others
Learn more about UiARD Training
Top Paying RPA Developer Jobs in the U.S.
UiPath RPA Developer
UiPath RPA Architect
RPA Uipath Developer
UiPath Developer
RPA Automation Anywhere
According to ZipRecruiter, the average annual pay for a RPA Developer in the United States is $115,713 a year. Just in case you need a simple salary calculator, that works out to be approximately $55.63 an hour. This is the equivalent of $2,225/week or $9,643/month.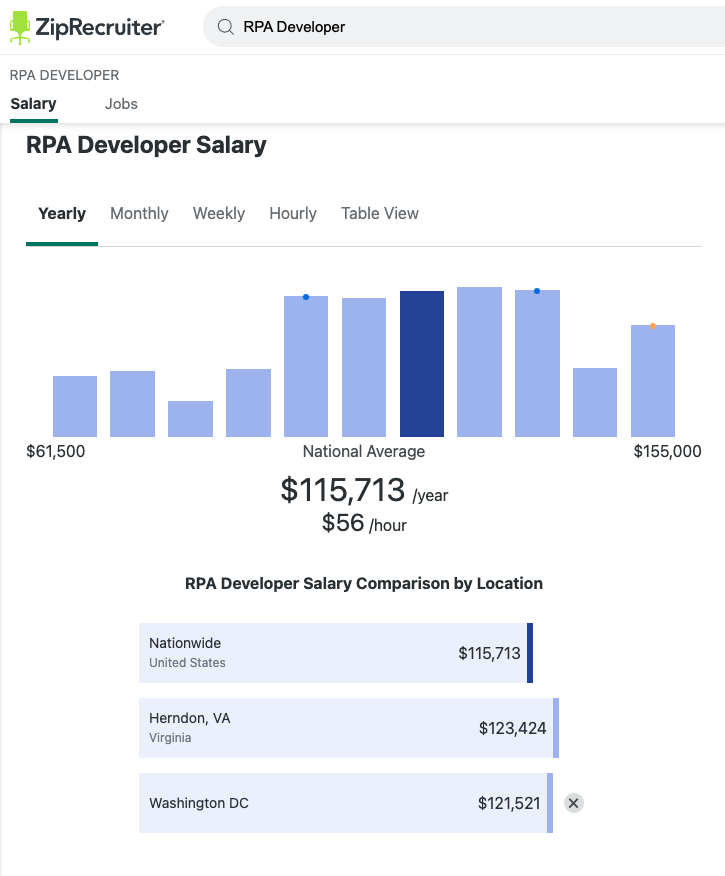 Start your UiPath Career Today!