Get an IT Job in a Growing Cloud Computing Market
Cloud computing is the delivery of computing services—including servers, storage, databases, networking, software, analytics, and intelligence—over the Internet ("the cloud") to offer faster innovation, flexible resources, and economies of scale. Users of the cloud typically pay only for cloud services they use, helping users scale when a business expands. 
Cloud technologies are becoming one of the major investments for all sizes of organizations. The goal of moving to the cloud generally includes plans to reduce costs, consolidate billing, ensure server availability and plan for disaster recovery. Many large companies are moving over to the cloud, and now the Federal United States Government is moving over to the cloud with a $10 billion Microsoft deal. 
Druva survey found the main drivers of cloud migration were disaster recovery, ease of management, and archival. Other reasons include to reduce costs, consolidate billing, ensure server availability when planning for future changes, and ensure security. Cloud computing spending is expected to grow at better than 6x the rate of IT spending through 2020 and worldwide public cloud services spending will more than double by 2023, according to IDC.
Salaries for Cloud-based architect positions are at an all-time high. According to ZipRecruiter, the average salary is $154,424 / year.
Here are 5 of the best cloud certifications to have on your resume. Many of these certifications are offered in our
IT Training facility
that caters to the DC-MD-VA region. 
---
1. Microsoft Certified Azure Solutions Architect Expert
What is a Microsoft Certified Azure cloud solution?
Microsoft Azure is the cloud for modern business. It is used to develop cloud concepts, core Azure Services, Azure pricing and support, and the fundamentals of cloud security, privacy, compliance, and trust. The IT solutions including Infrastructure as a Service (IaaS), Platform as a Service (PaaS), and Software as a Service (SaaS) that can be used for services such as analytics, virtual computing, storage, networking, and much more.
Microsoft defines the Azure platform as "an Internet-scale cloud services platform hosted in Microsoft data centers, which provides an operating system and a set of developer services that can be used individually or together."
The Azure platform is composed of four different components:
Windows Azure

: This Windows environment runs applications locally and stores the related data on servers inside the Microsoft data center.

Microsoft .NET Services

:  .Net services that Microsoft has in its Windows environment. It has been extended to support cloud-based as well as on-premise applications.

Microsoft SQL Services

: The goal of SQL services is to provide an asset of cloud-based approaches for storing the data in the cloud. The data services expose both SOAP and REST interfaces as data access methods. For data storage, Azure doesn't use a relational model.

Live Services

: This set of services allows developers to connect code developed in the Windows Live platform into the cloud. These services include a framework intended to integrate, connect, and synchronize code. The platform also includes support for different programming languages and allows all resources to include a URL address.
How can I get a job in Microsoft Azure cloud-based computing?

This Microsoft Azure certification is one of the best because so many businesses are investing in the platform including the Federal U.S. government, and over 95% of Fortune 500 businesses. 
Presently, Microsoft offers training that is specially designed to keep the following roles in mind:
Administrators

Architects

Developers

DevOps Engineers

Security Engineers
Among all these certifications, one of the most popular and versatile certifications that you can opt for is Microsoft Azure Architect. Cloud Architecture is one of the major functions of cloud technology. It is important to keep in mind that this is an expert-level certification.
To obtain the Azure Solutions Architect certification, you need to pass two exams: AZ-300 and AZ-301. You do not need to pass any Associate-level exams before taking these ones. The AZ-300 exam focuses on Azure technologies, and the AZ-301 exam focuses on design.
When you get the certificate, you become ready to meet the requirements of an Azure architect job description. It includes a number of responsibilities which includes the following:
Commencing different application development stages and design effective solutions.

Expertise and experience in building, deploying and managing applications on the platform.

Examining and application maintenance.

Skill in using tools and services on Azure.

Working with different cloud and automation software.
You can speak with one of our qualified IT career counselors at Intellectual Point to go help you get an entry-level job as a Microsoft Azure solutions provider.  
---
2. AWS Cloud Associate Certification
What is an AWS Cloud Solutions provider?
Amazon Web Services (AWS) is a comprehensive, evolving cloud computing platform provided by Amazon. It provides a mix of infrastructure as a service (IaaS), platform as a service (PaaS) and packaged software as a service (SaaS) offerings. Currently, the AWS is the leader in cloud computing but Azure is steadily gaining steam. 
According to the website AWS solution, "covers a wide range of technology and industry topics, such as how to collect and process connected vehicle data with AWS, simulate fleets of IoT devices, how to automate common cloud operational practices, and how to dynamically manipulate image files in real-time."
How can I get a job in AWS cloud solution provider?
Amazon Web Services certification can open the door to many high-paying, up-and-coming careers in IT. There is a wide range of job opportunities available to people with AWS expertise including;
Operational Support Engineer

Cloud Software Engineer

System Integrator — Cloud

Cloud Developer

DevOps Engineer

AWS Solutions Architect

AWS SysOps Administrator

Senior AWS Cloud Architect
In general, AWS Administrators have two primary responsibilities. One is to configure the AWS cloud management service and the other is to carefully monitor and manage their services.
After studying then passing the exam it is better to have hands-on experience in the following areas:
Develop cloud architecture solutions

Develop disaster recovery plans

Optimized solutions to improve efficiency and reduce operating costs

Maintaining processes and tools

Build out/migrate environments to AWS platform

Develop a strategy to build out service offerings
You can speak with one of our qualified IT career counselors at Intellectual Point to go help you get an entry-level job as a Microsoft Azure solutions provider.  
---
3. CompTIA Cloud+
What is CompTIA Cloud+ Certification?
CompTIA Cloud+ certification is a vendor-neutral, performance-based covering technologies that help build and support cloud infrastructure. The certification helps identify skillsets that create cloud technologies, network, compute, and storage. The knowledge gained from CompTIA Cloud+ training is also needed to identify skill expertise in a data center including:
Configurations & Deployment

– Analyze system requirements to successfully execute workload migrations to the cloud.

Management

– Determine proper allocation of cloud resources and apply necessary changes, based on performance data.

Maintenance

– Apply appropriate technologies and processes, including automation and orchestration, to ensure desired system performance.

Security

– Implement appropriate security controls given requirements.

Troubleshoot capacity

–  automation, connectivity and security issues related to cloud implementations.
What does the CompTIA Cloud Essentials training course help me understand?
How to make comprehensive cloud assessments. 

The financial and business aspects of making cloud product and service decisions.  

Operational considerations for cloud computing and cloud services, such as data management and operational expenditures. 

Governance, risk, compliance and security implications of cloud service decisions. 
Jobs That Use Cloud+ include:
System Administrator

Systems Engineer

Network Administrator

Network Engineer

Cloud Developer

Cloud Specialist

Project Manager, Cloud

Computing Services

Cloud Engineer

Manager, Data Center SANs

Business Analyst, Cloud Computing
---
4. Certified Cloud Security Professional (CCSP)
What is a Certified Cloud Security Professional (CCSP)?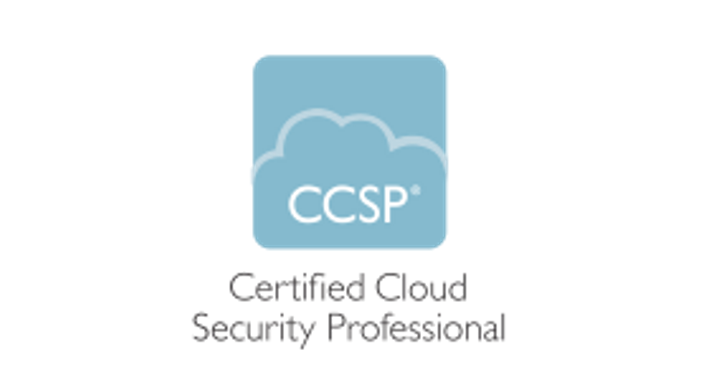 Certified Cloud Security Professional (CCSP) guides skilled cloud professionals in the mastering of all knowledge needed in a data center and to implement and secure virtualization. It also verifies the professional's ability to analyze the system requirements prior to migrations to the cloud, as well as manage the switch by allocating cloud resources properly, making appropriate system adjustments according to the organization's needs.
A CCSP certified professional gives assurance to the employer that he or she has the theoretical and practical technical knowledge to ensure a safe, efficient but secure cloud environment.
IT Jobs, that use CCSP?
The CCSP is ideal for IT and information security leaders responsible for applying best practices to cloud security architecture, design, operations and service orchestration, including those in the following positions:
Enterprise Architect

Security Administrator

Systems Engineer

Security Architect

Security Consultant

Security Engineer

Security Manager

Systems Architect
---
5. Google Cloud Certification
What is Google Cloud Certified?
Google Cloud Certification is a relatively new platform compared to others. A cloud architect can design, develop, manage, and administer application infrastructure and data solutions on Google Cloud technology. The Google Cloud Certified designation means you've demonstrated the necessary skills to leverage Google Cloud technology in a way that can transform businesses and meaningfully impact the people and customers they serve.
Google Cloud Job titles include:
Professional Cloud Architect
Professional Data Engineer
Professional Cloud Developer
Professional Cloud DevOps Engineer (beta)
Professional Cloud Network Engineer
Professional Cloud Security Engineer
Professional Collaboration Engineer
How to get a job as a Google cloud associate engineer?

If you are new to the cloud, you can first take up this certification and then after mastering GCP, you can move on to professional courses. This certification intends to show that you are capable of using the GCP interface. Google suggests anyone who takes up the exam to have 6 months+ hands-on experience on the Google Cloud Platform. After the associate level, students can enroll in test their knowledge on the advanced architecture design and implementation skills based on the job role which they have developed from theoretical and hands-on experience.
See our Course Calendar and Sign up Today!