Refer a Friend!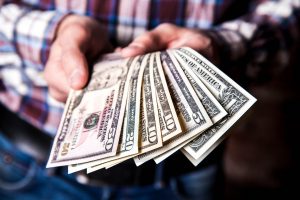 Do you have friends or colleagues that could benefit from IT training? Refer them today and
you'll both be rewarded.
Your friend will receive 10% off their purchase and you'll receive a $100 Amazon.com
eGift Card for every referral who attends training.
If you are a current student please use our Prism website to claim your prize! Learn more
If you refer 5 friends who sign up for classes you will get a FREE Class!
Call us today to take advantage of this refer a friend deal! Call 703-554-3827
The customer must speak to a staff member at 703-554-3827 and verify that the course they want is eligible for this refer a friend deal. Lack of doing so will result in no promotion at all. Offer applies only to select Intellectual Point 2020 boot camps and do not apply to test vouchers. Courses/Classes eligible for this promotion must be confirmed by a representative at Intellectual Point. Classes must be taken within one (1) year of purchase. Payment in full of the 2022/23 retail course price is required by the customer at the time of registration. All purchases are final at the time of registration. Any changes that occur following the original registration may be subject to an additional fee. Offer is good only for purchase date within the year it is purchased from your referrals. It cannot be applied retroactively to this date range. Cannot be combined with other offers and cannot be stacked with any other deals.