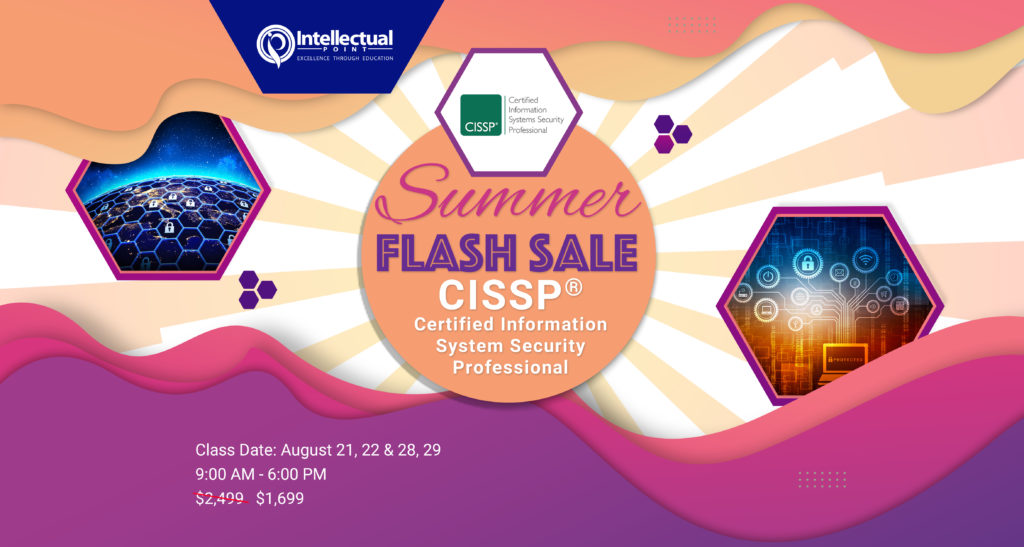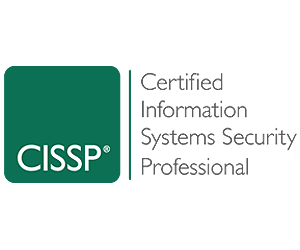 Sign up for the CISSP® (Certified Information System Security Professional) class that starts on August 21 and save $800!
$2,499  only $1,699
This deal is only for these dates: August 21, 22 & 28, 29 (9 am – 6 pm)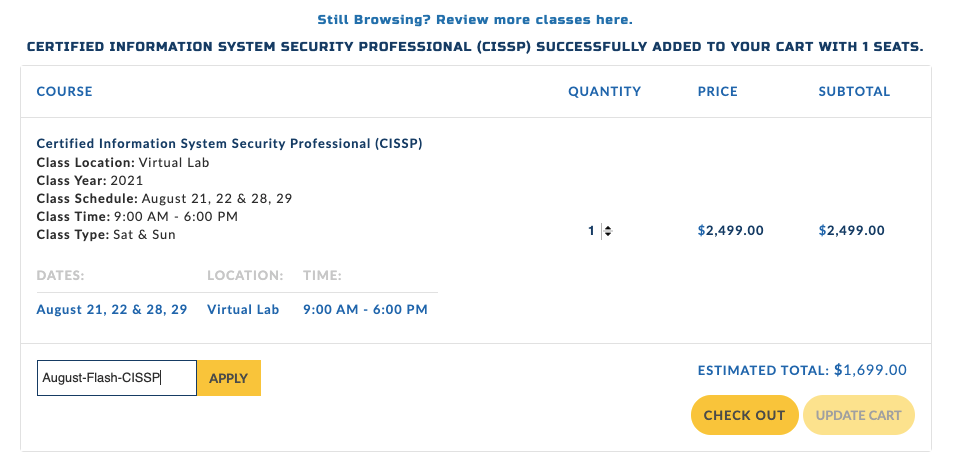 Use Promo Code: August-Flash-CISSP
About CISSP
(ISC)² CISSP® (Certified Information System Security Professional) Certification is regarded as the Gold Standard in Information Security credentials. CISSP prep course for the CISSP® certification exam is designed to prepare you to pass the CISSP exam.
This program is a comprehensive review course that assumes the student has a basic understanding of networks and focuses exclusively on the eight domains of knowledge as determined by (ISC)² CBK.
After completion of the course, the student will have a good working knowledge of the eight domains of security knowledge. Using this course, students prepare for the exam while, at the same time, obtain essential security knowledge that can be immediately used to improve organizational security. This is your best bet for making sure you're properly prepared for tackling the CISSP certification and take on the challenges inherent in a world of constantly evolving information.
Is CISSP the Next Certification for you?
Call us at 571-577-7890 or 703-554-3827 and ask about the "August CISSP Flash Sale" deal to take advantage of this opportunity!
---
The customer must speak to a staff member at 571-577-7890 or 703-554-3827 and verify that the course they want is eligible for this August CISSP Flash Sale promotion. Lack of doing so will result in no promotion at all. The offer applies only to the August 21, 22 & 28, 29 session. CISSP Flash Sale and does not apply to test vouchers. Courses/Classes eligible for this promotion must be confirmed by a representative at Intellectual Point. All purchases are final at the time of registration. Any changes that occur following the original registration may be subject to an additional fee. Payment cannot be applied retroactively to this date range. And this purchase may not be combined with other offers or cannot be stacked with any other deals.