Amazon Web Services (AWS) Solutions Architect – Professional Flash Sale!
Take the AWS Professional Class ($2,499) for ONLY $1,999.
AWS Solutions Architect – Professional Class Dates: April 2023 22, 23 & 29, 30 • 9:00 am – 5:00 pm
Promo Code: AWS-Flash-April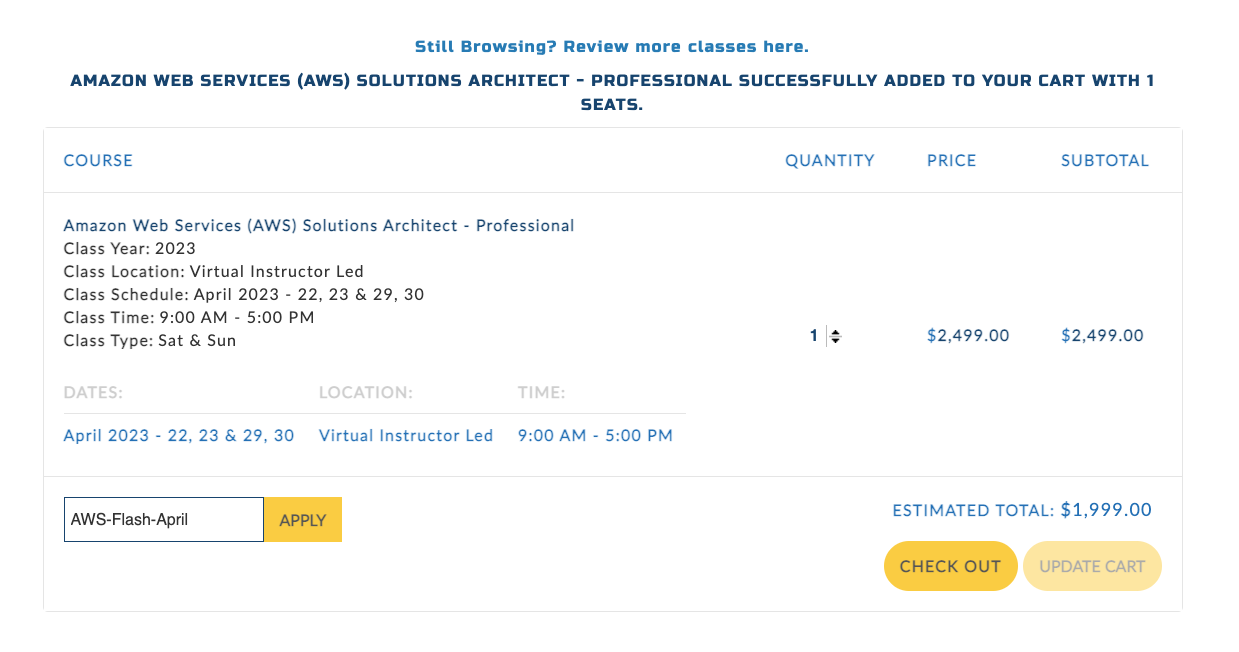 ---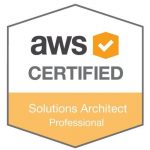 The AWS Certified Solutions Architect – Professional level is an advanced course aimed at individuals who have two or more years of hands-on experience designing and deploying cloud architecture on AWS. At the end of the course you need to be able to understand: how to evaluate cloud application requirements and make architectural recommendations for implementation, deployment, and provisioning applications on AWS; also be able to provide best practices guidance on the architectural design across multiple applications, projects, or the enterprise. The class will cover: 
Design and deploy dynamically scalable, highly available, fault-tolerant, and reliable applications on AWS

 

Select appropriate AWS services to design and deploy an application based on given requirements

 

 

Migrate complex, multi-tier applications on AWS

 

Design and deploy enterprise-wide scalable operations on AWS

 

Implement cost-control strategies

 
Learn More About AWS Certified Solution Architect Professional
---
The customer must speak to a staff member at 571-577-7890 or 703-554-3827 and verify that the course they want is eligible for this AWS Professional promotion. Lack of doing so will result in no promotion at all. The offer applies only to the AWS Solutions Architect – Professional • April 2023 22, 23 & 29, 30. Courses/Classes eligible for this promotion must be confirmed by a representative at Intellectual Point. All purchases are final at the time of registration. Any changes that occur following the original registration may be subject to an additional fee. Payment cannot be applied retroactively to this date range. And this purchase may not be combined with other offers or cannot be stacked with any other deals. This does not include the exam vouchers.