Intellectual Point Prism – Get Referrals, Get Ahead!
We love to help you learn at Intellectual Point. Now you can pay it forward and help your friends and coworkers learn with us, the best part is you will earn rewards!  The Intellectual Point's Prism Platform is on a point system. For every eligible referral an amount of points are added to your wallet. These points can be redeemed in the shop for various prizes. Simply navigate to the shop at the top of the navigation to view the prizes. If you have enough points the system will allow you to claim prizes. Within 48 hours the Intellectual Point team will review your order and issue the prize. Please note the products on the shop do not hold any monetary value. They cannot be exchanged for any commission, bonus, or payment incentive.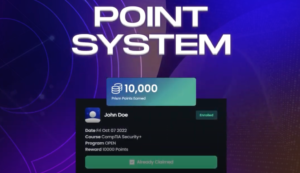 Follow these steps to start earning your prizes!
Step 1
Navigate to your dashboard and copy your referral link from the referral center. This unique link can be share with your friends and colleagues.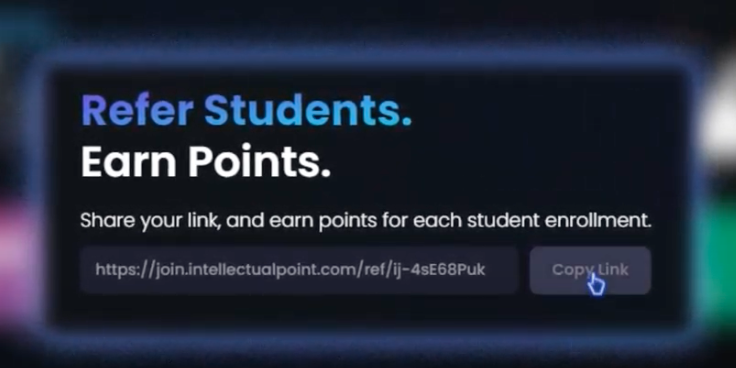 Step 2
Your referral link will allow your contacts to open a lead submission form. This will collect their contact information and connect them with a student success specialist at Intellectual Point.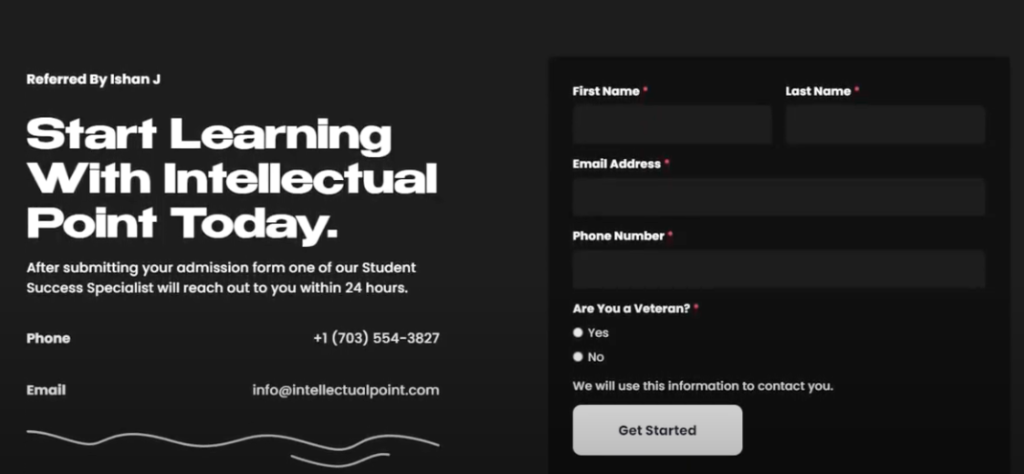 Step 3
Intellectual Point will work with your referral to get them into one of our programs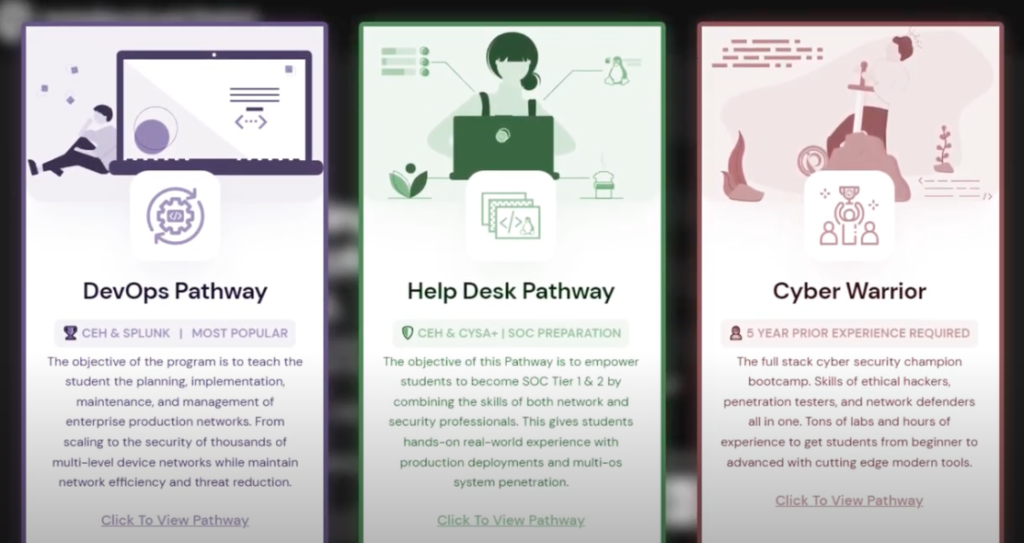 Step 4
Once your referral has successfully enrolled into a program you will be able to claim your reward.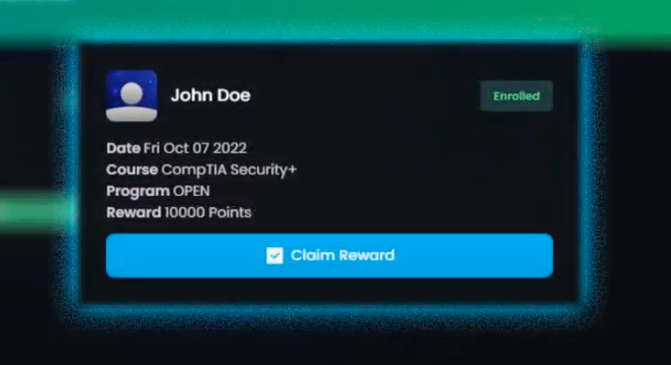 Watch the video to learn more